V loves Yeontan and How much close BTS is to Yeontan?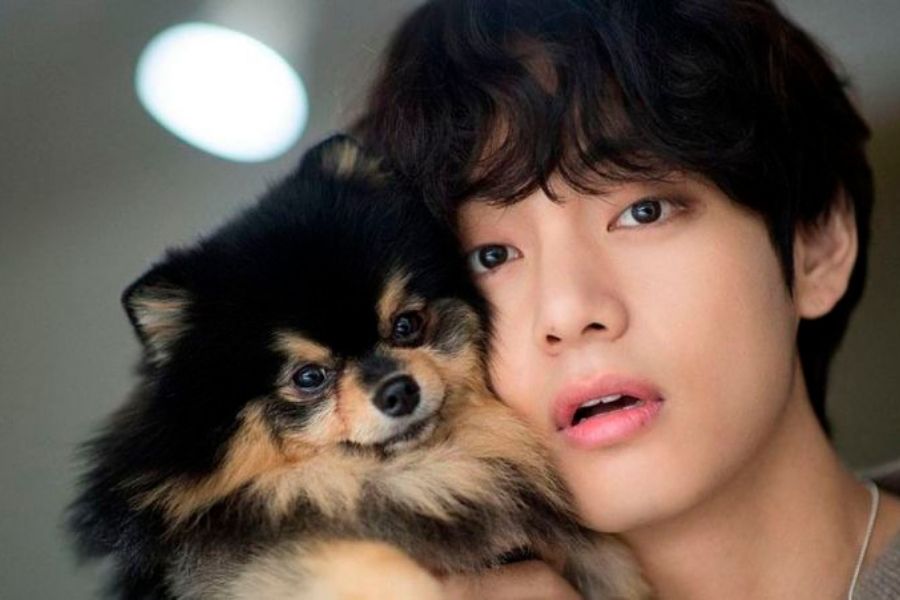 BTS is trending on Twitter around the world, but not only for any news or album release. It's because of their pets too. Tan has been a popular pet among fans, and many people cherish him. According to sources, whenever Kim Tae Hyung posts photos of his beloved dog Tan, the photos become a fan favorite.
Jin's Birthday V LIVE was officially shown Yeontan on December 4, 2017. He is a male dog who used to live with BTS, It is a member of the Pomeranian breed, which is small and has a life span of 14 to 18 years. They are bright, affectionate, non-aggressive, and a little pampered, according to their personalities. V even hired a personal trainer for him to ensure the finest possible treatment, as he was reportedly born with health issues. BTS V has a big heart, which is why he adopted him despite his illness. V has spent a lot of time with Yeontan, from his vacation to recreating several fan-recommended challenges.
All of the members are close to Yeontan.
When we talk about BTS's dogs, we usually mean their family pets, which all live with the members' parents and families. Yeontan, on the other hand, is Taehyung's (V) own dog, which he got without the help of his family. So, except when he is out of the country, Yeontan lives with Taehyung and His other two pet dogs are with his parents. He is also frequently taken to music video filming sets, dance sessions, and other unusual locations, showing that he has time to spend with all of the members. but because of V's busy schedule, he was not always able to look after him, so he now resides with V's parents.
Yeontan is a little, lovely puppy who is very close to all of the members.BTS v has a habit of posting heartwarming images of his dog Yeontan on Weverse. There are a few that are very adorable. One of them was the Sweet Night musician, whose images revealed he was unwinding with his pooch on the bed on a Friday evening. Taehyung's black and tan Pomeranian sat peacefully in his arms. V Recently changed his profile image to his beloved dog Yeontan, but he also changed his Weverse name to Joo Yoon Tan. V always shares cute pictures of Yeontan take a look few of them.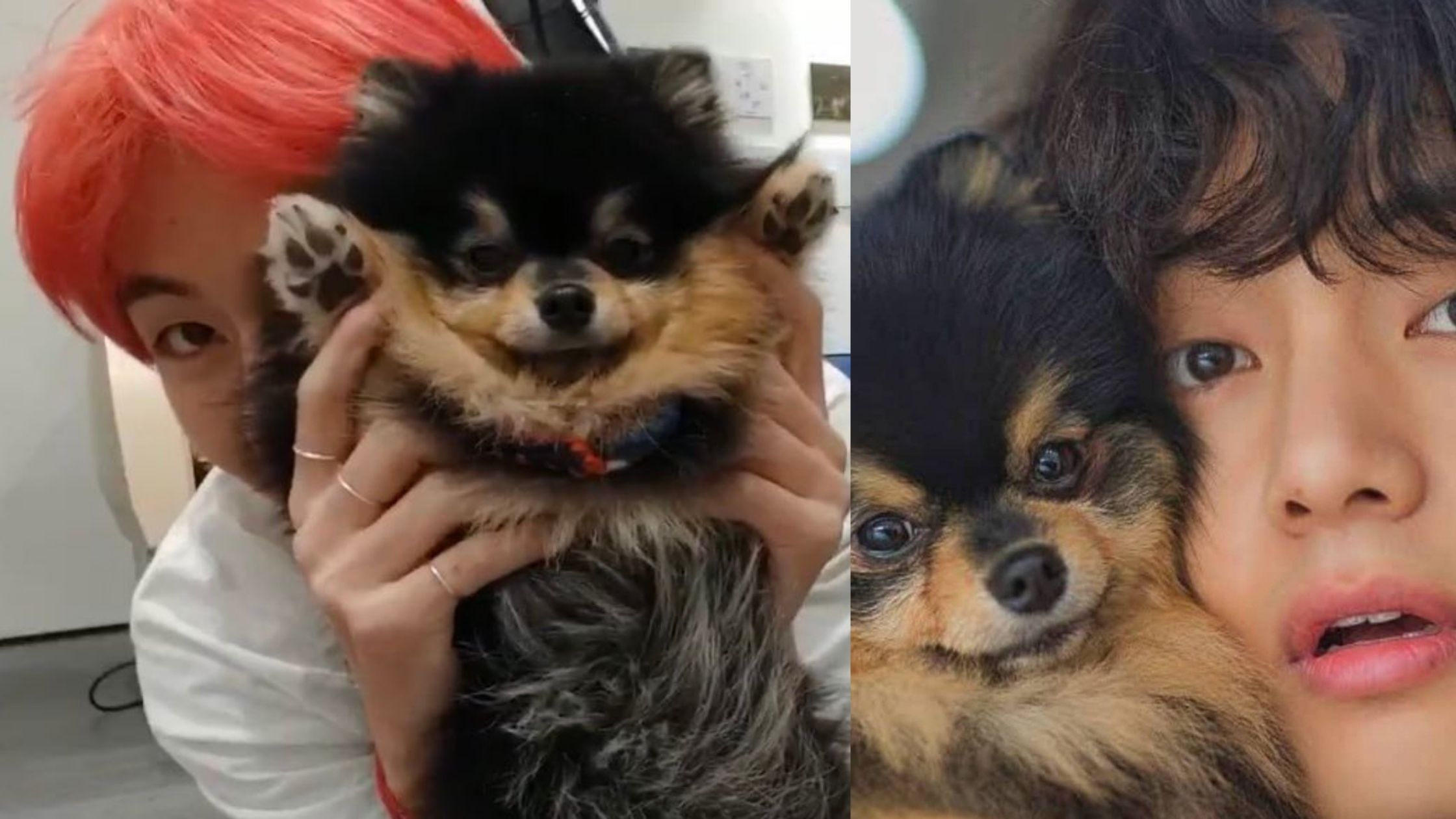 Jimin playing with v when v mentioned how Yeontan had lately started kissing!
As we know about Jimin and V are soulmates. They always playing around. There are lots of videos and Pictures in which we saw Jimin and Yeontan Together. During a Fansign V was asked if Yeontan could do anything other than sit and wait during the fansign because he was still young at the time. Jimin then revealed that he had just spent an hour and a half playing with Yeontan and felt like he had danced 20 times. V then mentioned how Yeontan had lately started kissing! V mentioned that when Yeontan was playing with a plushie and V said "kiss," Yeontan would quickly put the plushie down and kiss him! Jimin then threw in a joke about Yeontan stealing his breath, which V laughed off.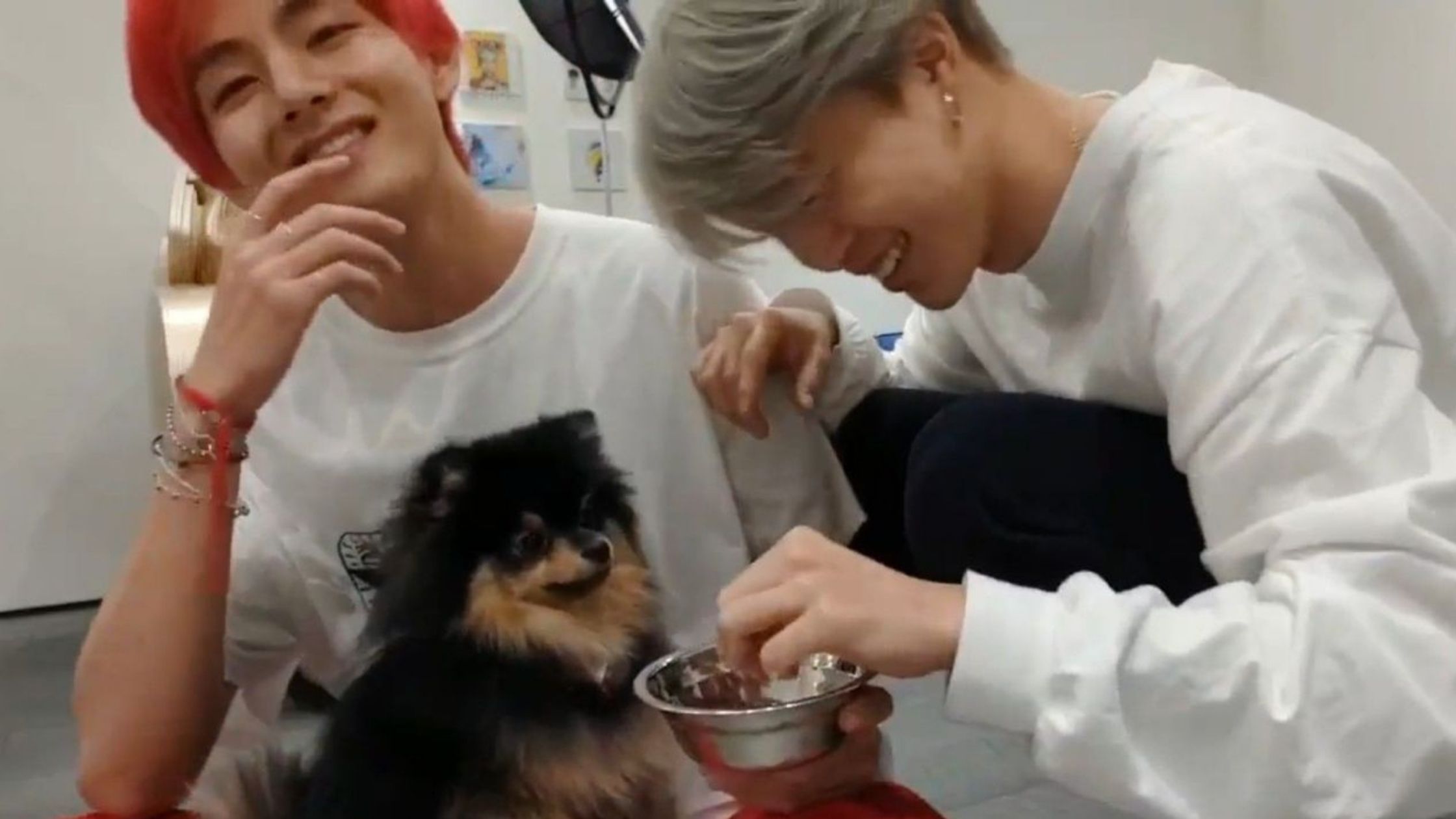 Fans have discovered his female "twin"! Mocha
Yeontan, BTS V's dog, is one of a kind, but fans have discovered his female "twin"! Mocha, alias mochapom, is her name. This gorgeous 6-year-old Pomeranian is a star in her own right, with 1.7 million TikTok fans. She, like Yeontan, wears accessories picked by her stylist, a.k.a. "dog parent." On November 18, a fan on Weverse posted screenshots from the video. V couldn't resist and leave a comment on the post. He wrote, "This is so cute…" V shared new photographs from a mini-photoshoot with Yeontan shortly after. His captioned, "Lion King." "ourwellbehavedtannie." Read about BTS V Talks About His Upcoming Mixtape, 'The Godfather,' and Becoming a 'Hidden Member'