The Top 10 South Indian Films Set for Release in December 2022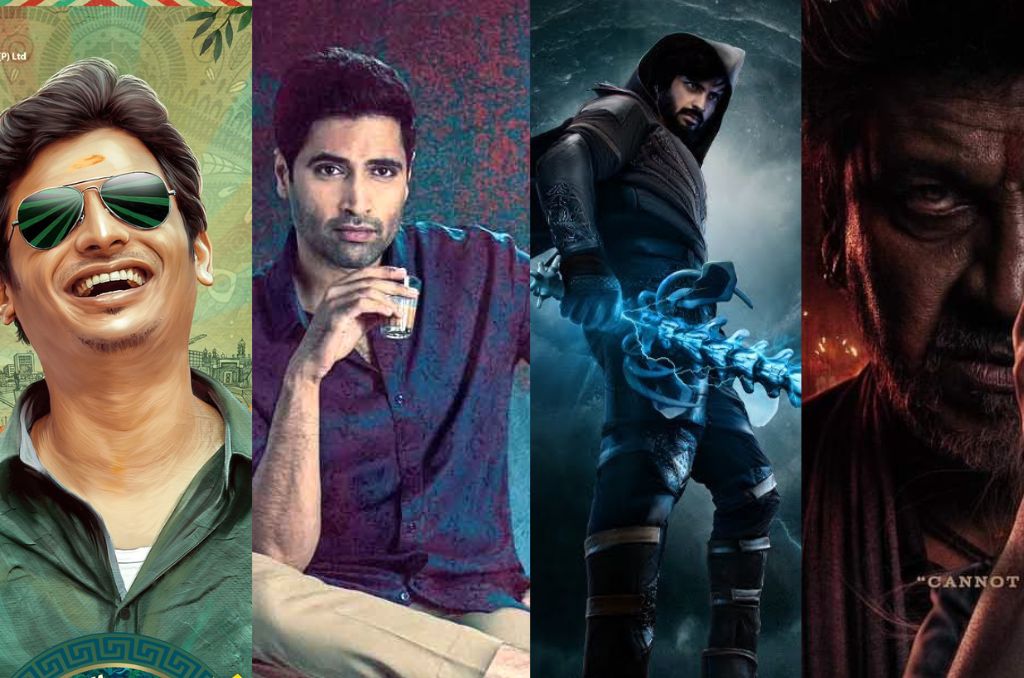 The film industry in southern India is about to have a phenomenal year. The year 2022 brought us hit movies like RRR and KGF-2. It's still smoky in Kantara. Even with all this buildup, there will still be a few more films released in Tamil, Telugu, Kannada, and Malayalam before the year is through.
Among these, the 10 most talked-about South Indian films set to open in theatres this December are compiled below.
Gold
Story: A car dealer in this film is the lead, who orders a new vehicle for his mobile store. However, on the scheduled delivery day, he noticed a pickup truck in his driveway, complete with a portable speaker. A few days later, he realised the little boxes inside the truck weren't speakers at all, but rather gold bars.
Released Date:  1 December 2022
Language: Malayalam
Saudi Vellakka
Story: The court has issued a warrant for Abhilash Sasidharan's arrest for a long-overdue case. In his pursuit of the truth, he eventually uncovers the core issue: a little disagreement that quickly escalated into a major one, with far-reaching consequences for all those involved.
Released Date: 2 December 2022
Language: Malayalam
HIT: The Second Case
Story: Krishna Dev, also known as KD, is a laid-back officer who works in AP HIT. He is tasked with investigating a horrific murder case. As KD peels back the layers of the crime, the stakes become inconceivably high, and the danger draws dangerously near.
Released Date:  2 December 2022
Language: Telugu
Gatta Kusthi
Story: Veera, a male chauvinist, is looking for a wife according to his own set of standards that he has predetermined. But, to to his surprise, he wound up being married to Keerthi, who was the absolute opposite of what he had anticipated. When the truth finally comes out, what do you think will happen?
Released Date:  2 December 2022
Language: Tamil
DSP
Story: In Dindigul, Vasco da Gama (Vijay Sethupathi) is the son of a flower vendor. He develops feelings for Annapoorni (Anukreethy Vas), who owns a bakery and savoury snack shop. He is sent into exile on the day of his wedding after a fight with local don Mutta Ravi (Prabhakar). He comes back as a DSP, while Mutta Ravi has grown up to become the MLA of the constituency. The rest of the story focuses on how Vasco Da Gama gets his own back on Mutta Ravi.
Released Date: 2 December 2022
Language: Tamil
Panchatantram
Story: Through the lens of a contemporary fairy tale, the fascinating tales of Sight, Smell, Sound, Taste, and Touch set out on a journey in search of Peace, Fear, Will, Love, and Tenacity.
Release Date: 9 December 2022
Language: Telugu
Varalaru Mukkiyam
Story: Karthik has dreams of being well-known, while his close friend Adaikalam has ambitions of entering politics. Karthik has romantic feelings for his new next-door neighbour, but unknown to him, the new love interest's sister develops feelings for Karthik as well. The chaos that ensues as a direct result of this is the driving force behind the plot of the narrative.
Release Date:  9 December 2022
Language: Tamil
Vijayanand
Story: From Gadag, a little city in the centre of North Karnataka, 19-year-old Vijay launches his transport business. In spite of the many challenges he had in the beginning, he later bought a collection of 4,300 cars.
Release Date: 9 December 2022
Language: Kannada
Adhira
Story: The story is centred on a superhero who comes to the rescue of humanity. Things take a turn for the worse when fearsome foes get together to launch an attack. Will the hero be able to protect those who put their faith in him?
Release Date: 16 December 2022
Language: Telugu
Vedha The Brutal 1960s
Story: Vedha, a film that is set in the 1960s and tells an unheard and heartbreaking narrative, delivers that story to the viewer, and the teaser shows guns and blood, making it appear like an action thriller on top.
Release Date: 23 December 2022
Language: Kannada
Audiences are counting down the days till the new year since numerous remakes of box office hits have just announced their release dates. To claim that the Tamil, Telugu, Malayalam, and Kannada films coming out in December would surprise their watchers would be an overestimate. However, this would undoubtedly add a new dimension to the pace of the whole South Indian cinema industry.