Is Seo Ye-ji's Career Over? All you need to know about her recent scandal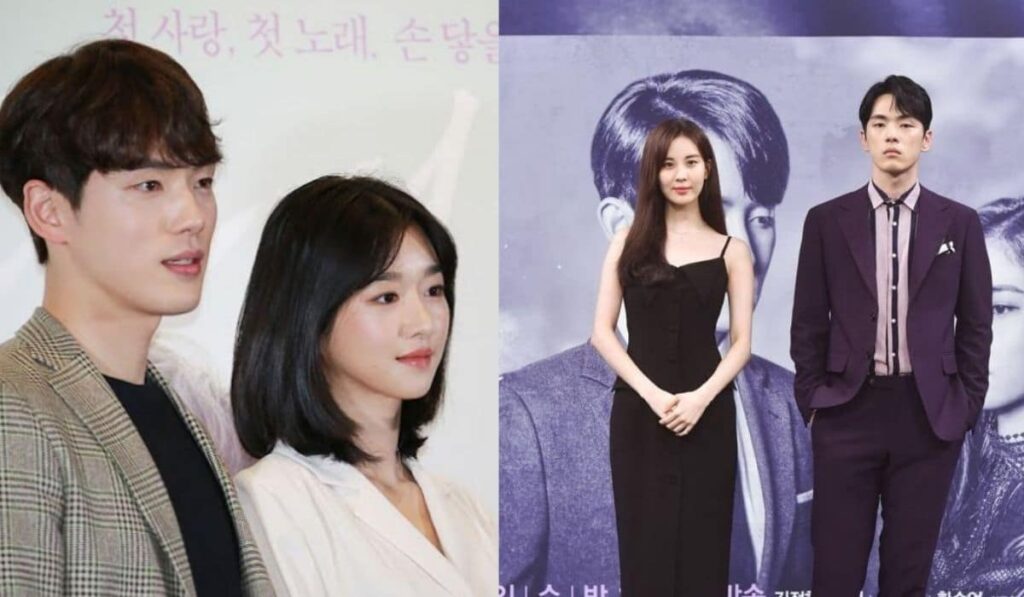 Seo Ye-Ji, a major international star due to her role in 2020's It's Okay to Not Be Okay, is in the midst of what may be her biggest career crisis. Seo has been accused of school bullying, mistreating staff, and falsifying her educational record just days after she was accused of manipulating her then-boyfriend, actor Kim Jung-Hyun when he was filming MBC's romance drama Time.
Seo Ji-Hye And Kim Jung-Hyun Are Reportedly Dating in 2018
When Kim was filming the Time series in the same year, Seo and Kim, co-stars in the 2018 romance film Stay with Me, were dating. According to a report in the local tabloid Dispatch on April 12, the actress requested that her boyfriend not film any romantic scenes with his co-star Seohyun
During the press conference for the series in 2018, Kim attracted unnecessary attention by answering questions unenthusiastically and giving Seohyun a strange look when she tried to grab his arm to pose for photos.
Read about "Seo Yea-Ji: Movies, K-Dramas, Bio, and Scandals"
Seo allegedly forced Kim to change the script and Remove Romantic Scenes and Physical Touch with female co-stars
Seo allegedly forced Kim to "change the script to remove romantic scenes and physical touch" and to "act cold" against female co-stars and workers, according to newly released text messages allegedly between Seo and Kim. Seo even made it a point not to associate with any female crew members or his co-stars on set, and she even requested him to send a video of himself on set at one point.
"I didn't even say hello to the female crew members," Kim allegedly responded. I wasn't friendly to anyone else either."
Kim reportedly used his eating disorder as a reason for the production team to alter the storyline, according to Dispatch. After announcing that he had been having health problems, including both eating and sleeping disorders, the actor later removed from the MBC series in the middle of its broadcast run. In a statement at the time, the agency said, "Kim has agreed to step down… as the doctor had advised him to get some rest both mentally and physically."
Kim took a year off from acting before featuring in the drama Crash Landing on You
Kim took a year off from acting before featuring in the drama Crash Landing on You, which was a huge success in 2019 and made Hyun Bin and Son Ye-jin hallyu's newest power couple. Kim has also been at odds with his management company, O& Entertainment, after actress Seo Ji-management hye's company, Culture Depot, debunked rumors that the two are dating, claiming that they were just seen together to discuss his potential move to her agency.
"Kim's removal from Time cost us money because we lost sponsorships and other opportunities. However, as the agency representing the star, we assumed responsibility," O& Entertainment told local media outlets on April 8. "As a result, it's disappointing that he's working with another firm to negotiate a deal when his current one is already valid for a long time."
Park's agreement with O& is set to expire in May. Owing to his hiatus for health reasons in 2018, the firm says that the deal should be extended for an additional 11 months.
Seo Ye-Ji's statement in response to news
In response to the news, Gold Medalist, Seo Ye-management Ji's agency, said on April 13 that the two exchanged messages about "conversations between lovers showing envy about each other's physical interaction with others" and "a widely seen quarrel between actors who are dating."
"We got a strong assurance from Kim Jung-side hyun's that the drama's controversy was not caused by Seo Ye-ji after we checked with his side. The controversial report that a drama's lead actor will behave exactly as ordered by someone else without his own free will is logically difficult to consider, the agency said in a statement.
"By setting aside their differences with their colleagues, both actors devote themselves to the craft of acting. Gold Medalist said, "We think Kim must have had an unavoidable personal matter as well."
Seo Ye-ji's alleged bullying and her Questionable diploma
Seo made her acting debut in the sitcom Potato Star 2013QR3 in 2013, and went on to star in OCN's crime drama Save Me (2017) before starring in TVN's hit romance series It's Okay to Not Be Okay (2020).
However, she has recently been forced to deny claims that she lied about her educational record. In a March 2017 appearance on JTBC's variety show Knowing Bros, Seo revealed that she studied at the Universidad Complutense de Madrid in Spain. Her agency later clarified that although she was admitted to the course, she did not attend because she preferred to pursue her acting career in Korea.
The actress has also come under criticism on social media after anonymous netizens said they attended the same middle school as Seo and shared multiple posts to an online forum. They accused her of slapping and extorting money from students at her school. "We inform you that the school bullying reports are absolutely false," Seo's agency said in response to the allegations.
She's even been accused of mistreating her employees by showing negative and abusive behaviour on a regular basis. Seo's company has stayed quiet on the accusations.
Following these several controversies, the actress was fired from OCN's fantasy drama Island on April 13, which is set to premiere in the second half of 2021, according to AllKpop. Seo did not attend the press conference for her upcoming film, Recalled, on the same day due to personal reasons. Seo's agency apologised, saying, "We deeply apologise for Seo's inability to attend the press conference for Recalled, causing trouble for employees, actors, and reporters."
Kim Jung-hyun's apology about his bad behavior via a handwritten letter 
 Kim issued a public apology in the form of a handwritten note. "I make no excuses, and I apologise for my past mistakes and wrongdoing. I wish I could go back in time and apologise to the producer, writer, fellow actors, staff, and fans for the disappointment I caused. "My behaviour during the Time press conference was reckless and unacceptable," he said.