BTS' 'Butter (Hotter Remix): With their Goofy experience and dance, BTS Drops Butter Hotter Remix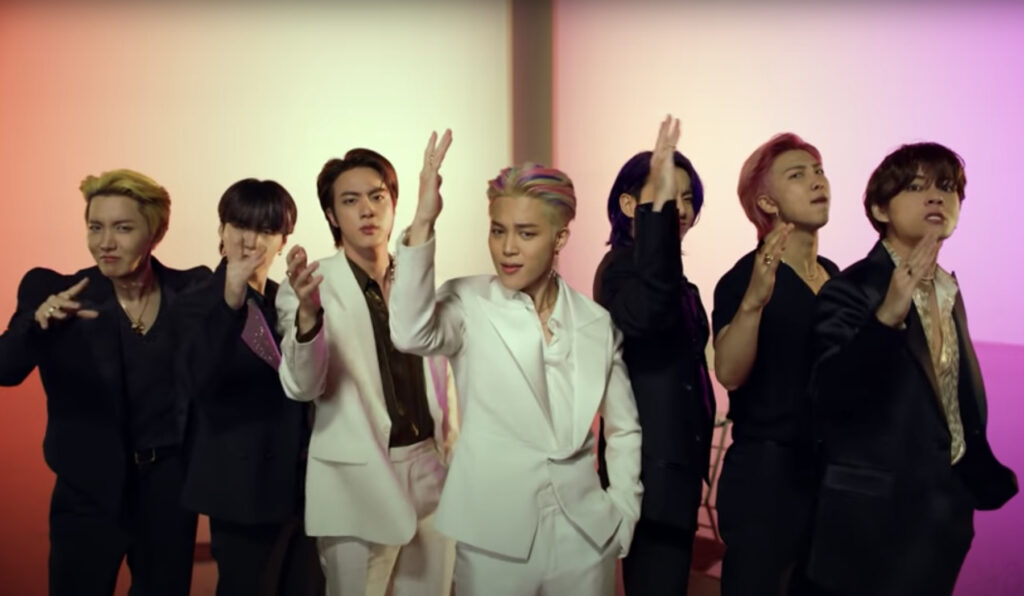 BTS Drops 'Butter (Hotter Remix)
BTS drops a new video for "Butter (Hotter Remix)", after the great success of BTS Butter. The smooth dance-pop original gets a house-flavored makeover in the first remix of their current hit.
They're dressed up in suits, just like in their official "Butter" video, but this time they're at their most witty. RM, Suga, J-Hope, Jung Kook, V, Jimin, and Jin take turns being the center of attention, making goofy, amusing expressions at the camera and with each other, and the video concludes with a dance outtake.
BTS is their own world in the whole Video
When you see the video you will amaze by the performance, Whole video is so fun-loving for the goofy expression of BTS. Yesterday when BTS announced about hot remix video netizens happy because they didn't expect anything like this. After BTS tweets, BTS trend with "Excuse me". As we already said netizens didn't expect anything like this and when they get to know they were so happy. Take a look few shots from the video that will make you happy.

BTS recently won four awards from Billboard Music Awards and Three from iHeartRadio Music Awards and also appeared in The Late Show With Stephen Colbert.
Following last year's big hit "Dynamite," "Butter" is the group's second English-language single. They debuted their new tune on The Late Show With Stephen Colbert earlier this week, as well as at the 2021 Billboard Music Awards. They won four prizes, including Top Duo/Group and Top Social Artists, a fan-voted award they've won for the past five years.
Recently BTS also won three awards from iHeartRadio Music Awards. They secured three awards in Best Music Video (Socially Voted Category), Best Fan Army (Socially Voted Category), and Favorite Music Video Choreography (Socially Voted Category). BTS also revealed Muster Sowoozoo, a special two-day online streaming program to celebrate its eighth anniversary. On the 13th and 14th of June, the show will take place.