"Beyond Evil" Intense Moment Between Yeo Jin Goo, Shin Ha Kyun, And Choi Jin Ho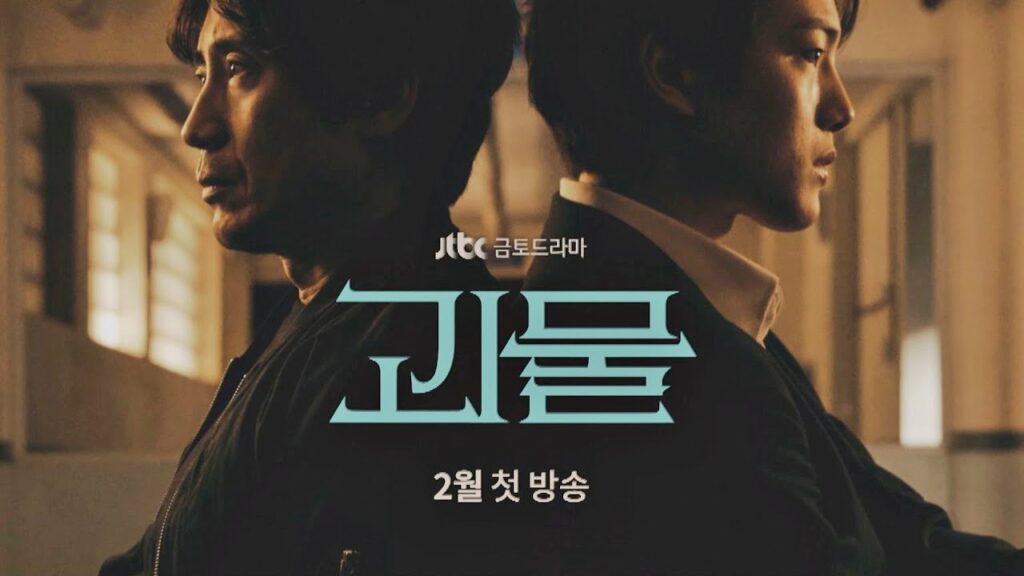 Lee Dong Shik (Shin Ha Kyun) and Han Joo Won (Yeo Jin Goo) have dedicated their lives to stopping the disaster that occurred in the previous episode from happening again. Han Joo Won, on the other hand, confirmed that Jung Chul Moon (Jung Kyu Soo) was no longer alive, which confused viewers. Lee Dong Shik was shocked by the sudden events as Han Joo Won stared at his bloodstained hand and said, "I think I killed him." Han Gi Hwan (Choi Jin Ho) was also confirmed as the head of the National Police Agency, indicating an unexpected twist in the tale.
Lee Dong Shik, Han Joo Won, and Han Gi Hwan were seen in an explosive scene in new clips released by the drama on April 10. Han Gi Hwan, furious at being set up, points a gun at Han Joo Won. Instead of fear, Han Joo Won's eyes flash with anger.
Han Joo Won blocks Lee Dong Shik's gun as he aims at Han Gi Hwan. What would these three characters' final decisions be?
"Please keep an eye on Lee Dong Shik and Han Joo Won's final decisions," the development team said. What lies behind the reality discovered by the two men who followed the beast with enthusiasm? The resulting feelings will be as intense as their desperation, and the conclusion will be distinctly monster-like.'"
Beyond Evil is directed by Shim Na Yeon and it mainly starring on Shin Ha-Kyun as Lee Dong-sik and Yeo Jin-goo as Han Joo-won. This Drama has 16 episodes which are aired every Friday, Saturday from Feb 19, 2021 – Apr 10, 2021. The grand finale of "Beyond Evil" will air on April 10 at 11 p.m. KST.
 The original broadcast date of Beyond Evil
Episode.
Original broadcast date
Title
1
February 19, 2021
Appear
(나타나다)
2
February 20, 2021
Disappear (사라지다)
3
February 26, 2021
Smile
(웃다)
4
February 27, 2021
Cry
(울다)
5
March 5, 2021
Deceived
(속다)
6
March 6, 2021
Deceive
(속이다)
7
March 12, 2021
Catch
(낚다)
8
March 13, 2021
Caught
(낚이다)
9
March 19, 2021
Float
(떠오르대)
10
March 20, 2021
Sink
(가라앉다)
11
March 26, 2021
Tighten
(조이다)
12
March 27, 2021
Loosen
(풀다)
13
April 2, 2021
Ask
(묻다)
14
April 3, 2021
Answer
(답하다)
15
April 9, 2021
Letting go
(놓다)
16
April 10, 2021