The must-watch, highest-rated K-dramas of 2022.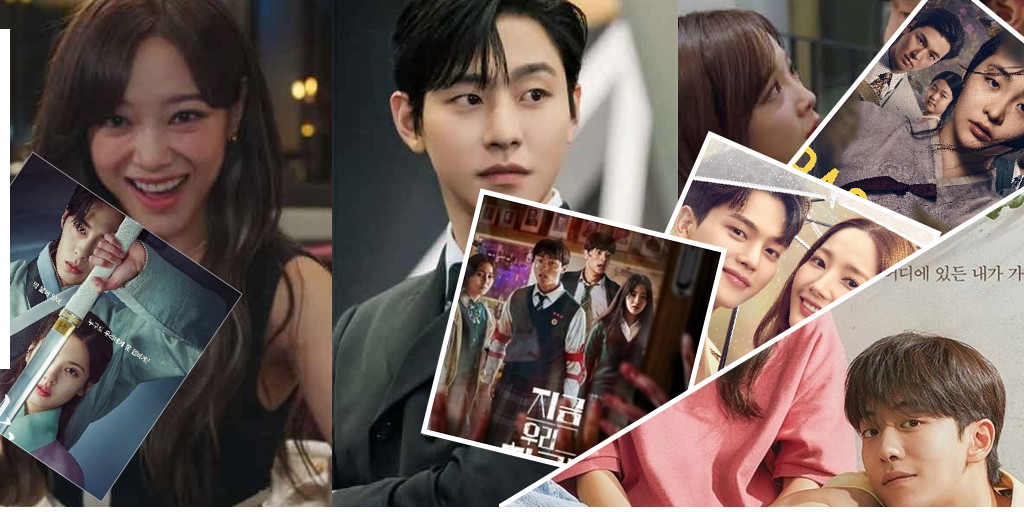 How do you define a successful Korean drama? Excellent acting, directing, and production values that keep you interested in what's happening on screen. The K-drama audience is most satisfied when they can identify with the story and its characters, and feel something for them even after the show has ended.
The best K-dramas of 2022 are just as noteworthy as the best of 2021, which included such notable works as Squid Game, Hellbound, and Red Sleeve Cuff. The fan bases of shows like Ghost Doctor, Business Proposal, and Twenty-Five, Twenty-Nine are huge.
Due to their immense popularity throughout the world, streaming giants like Netflix and Apple TV have expanded their libraries to include some of the most compelling Korean dramas.
Have you seen any of the year's best Korean dramas?
Business Proposal
Story: Ha-ri attends a blind date dressed as her friend in order to throw off the attention of the potential suitor who is interested in her buddy. However, everything goes bad when it is revealed that he is the CEO of Ha-ri and he makes a proposition.
No. Of Episode: 12
Ghost Doctor
Story: The show centres on two medical professionals with wildly different upbringings and temperaments but complementary medical expertise: Cha Young-min (Rain) is a cardiothoracic surgeon of brilliant ability but of low character. Go Seung-tak (Kim-Bum), despite his extensive medical training, is held back by his irrational phobia of blood. Because of Young Min's involvement in an extraordinary circumstance, Seung-body tak's becomes inhabited by Young Min's ghost one day.
No. Of Episode: 16
Thirty-Nine
Story: The three best friends in the film are all 39 years old, and the plot follows them as they experience love, humour, and heartbreak throughout their lives.
No. Of Episode: 12
Juvenile Justice
Story: Shim Eun-seok, the protagonist of Juvenile Justice, is an elite judge with a cold and aloof disposition who is known for her hate of kids. She has just been assigned to a position as a judge in a juvenile court in the Yeonhwa District. There, she goes against the norm by meting out punishments in her own unique style. As she takes on challenging cases and learns what it means to be an adult, she must confront and balance her distaste to juvenile criminals with her solid ideas on justice and punishment.
No. Of Episode: 10
Twenty Five Twenty One
Story: A member of the Seonjung Girls' High School fencing team in 1998, Na Hee-do (Kim Tae-ri) finds herself out of action when the squad is disbanded in the wake of the IMF crisis. After failing to make the cut for the local team, she moves to Taeyang High School in order to pursue fencing at the collegiate level. During the financial crisis, Baek Yi-(Nam jin's Joo-hyuk) family moves from "riches to rags" and becomes separated from one another. As a result, he works many part-time jobs and eventually becomes a sports reporter.
In the current day, Na Hee-daughter do's Kim Min-chae (Choi Myung-bin) gives up ballet and "runs away" to live with her grandmother. A journal kept by her mother is discovered by her during her stay, and this is how the narrative is narrated.
No. Of Episode: 16
The Sound of Magic
Story: A disappointed young adult who is struggling to deal with harsh reality is helped by a magician who lives in a defunct amusement park.
No. Of Episode: 6
Tomorrow
Story: Choi Jun-woong (Rowoon) is a young man looking for work but failing miserably. After meeting the suicide-prevention-focused grim reapers Koo Ryeon (Kim Hee-sun) and Lim Ryung Gu (Yoon Ji-on) by chance, he takes a job as their youngest contract worker on their crisis management squad of death angels.
No. Of Episode: 16
Alchemy of Souls
Story: The series is about the love and progress of young mages as they fight their twisted destiny owing to a prohibited magic ritual known as the "alchemy of souls," which permits souls to transfer bodies. The setting is the imaginary country of Daeho, which does not exist in history or on maps. The plot revolves around Nak-su, a skilled warrior whose spirit becomes trapped in the frail body of Mu-deok. She falls for Jang Uk, a member of a noble family, and eventually becomes his servant.
No. Of Episode: 20
Through the Darkness
Story: When it comes to the criminal genre, "Through the Darkness" tries something new. It is based on the autobiography of Kwon Il-yong, the first South Korean specialist in criminal psychology case analysis, and chronicles his remarkable work in the profiling of serial murderers.
No. Of Episode: 12
Pachinko
Story: This epic narrative, adapted from a New York Times bestseller, follows a Korean immigrant family across four generations as they leave their native country and start on a tenacious mission for success in a new country.
No. Of Episode: 8
Forecasting Love and Weather
Story: Love turns out to be just as difficult to anticipate as whether it will rain or shine for a devoted forecaster and her free-spirited coworker who work inside of a national weather service.
No. Of Episode: 16
All of Us Are Dead
Story: Zombies have overrun a high school after a botched research experiment, and the students who are stuck inside are fighting for their lives. It's a war zone outside the school, and there's no food or water to be had, and the government has cut off all contact, so the students have to make do with what they can find around the campus to keep from joining the ranks of the infected.
No. Of Episode: 12