Song Joong Ki's Vincenzo will not air next Week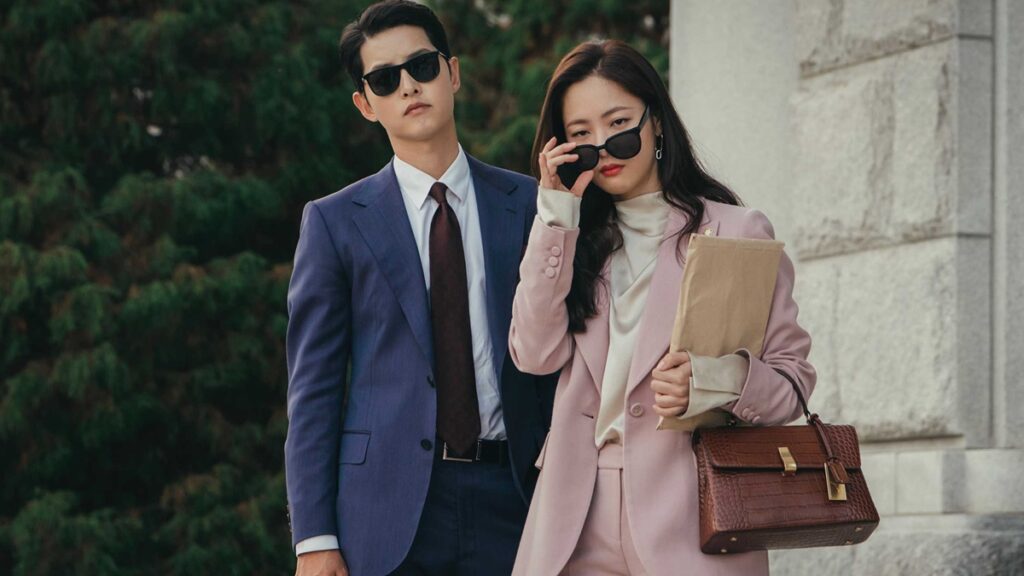 Song Joong Ki's comeback drama Vincenzo was a huge hit, as shown by the incredible ratings! The new episode of Vincenzo saw an increase in viewing, with an overall national rating of 13.9 percent. The drama's numerous twists and turns have viewers hooked and absolutely loving the next week's dual episodes. Fans of the drama Vincenzo, however, are in for some bad news. There will be some changes to the premiere date of tvN's "Vincenzo." This week's episodes, 15 and 16, will air on April 10 and 11, as planned. Episodes 17 and 18 will not be aired next week, April 17 and 18.
According to a source from Ten Asia, the producers of Vincenzo have released a statement stating that they have taken a week off to improve the drama's quality and completeness. On April 17, a special episode is rumored to be planned, while April 18 is still up in the air. The 17th episode will now air on April 24th, and a weekly Gyeolbang special will air the next week.
Vincenzo is capturing the hearts of his followers. The male lead Song Joong Ki's character Vincenzo and the female lead Jeon Yeo Bin's character Hong Cha Young go undercover as Mr. Anderson and Ms. Bening to be engaged at the Ragusang Art Gallery, while the real Mr. Anderson and Ms. Bening are kidnapped and taken on a private tour of the Geumga Plaza, led by the merchants in the house.
Read about "Song Joong Ki and Jeon Yeo Bin share a passionate Kiss – 'Vincenzo' Episode 14"
They are, however, caught in a trap when Vincenzo, dressed as Mr. Anderson, is forced to propose to and kiss Hong Cha Young, who is Ms. Bening. Through the initial failure, the two share a passionate kiss that has the audience drooling.
SUMMARIZED SCHEDULE:
• THIS WEEK — April 10 – 11: Episodes 15 and 16
• NEXT WEEK — April 17 – 18: Special Episode + unconfirmed plan (no airing of episodes)
• NEXT NEXT WEEK — April 24 – 25: Episodes 17 and 18Yes, "Vincenzo" will have a total of 20 episodes