When Chris Evans Rejected the role of Captain America, stated, "No Thanks."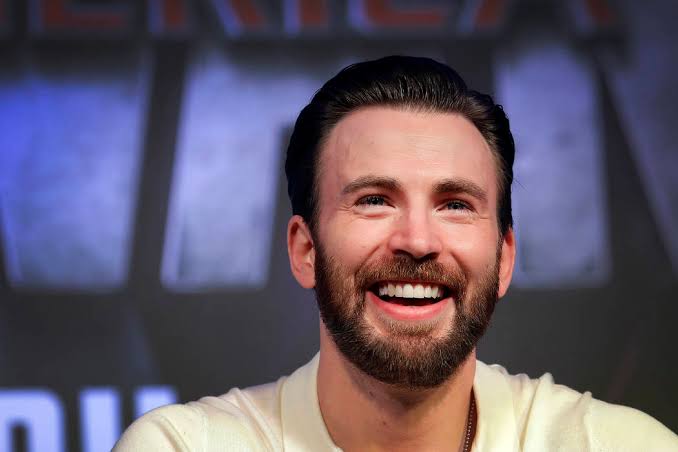 Today, it's difficult to imagine anyone other than Chris Evans as Steve Rogers or Captain America. Fans were furious when actor Wyatt Russell enter the shoes of the superhero in The Falcon and The Winter Soldier, and the hashtag "Not My Cap" became a trend, regardless of the fact that it was only temporary.
Sam Wilson is now Cap, and he is welcomed because he is remarkably similar to Steve and has the same principles, values, and legacy as his predecessor. Evans, who turns 40 today, will forever be Captain America because of his magnetic presence, realistic acting, and characterization.
Chris Evans Was Not Excited For the Role
Evans, on the other hand, was not delighted when he was assigned the role. He appeared in Fox's Fantastic Four and Fantastic Four: Rise of the Silver Surfer in 2005 and 2007, respectively, as Johnny Storm/Human Torch. Evans' experience was less than ideal.
Critics and viewers alike criticized the movies, and his performance was no exception. His concerns about recreating his superhero role originated not just from the Fantastic Four films, but also from the six-film contract that Marvel wanted him to sign.
Six films mean he'll spend a solid ten years of his career in the MCU, which is a terrifying idea for any actor.
He said when he was offered the role, he hangs up and kind of thought about it," according to an episode of The Hollywood Reporter's Awards Chatter podcast (reported by eonline.com). And for some reason, I thought, 'This is the temptation.' That's it. This is where the road splits. And I genuinely want to take charge of my life and wake up to it. And I believe this is the point at which you say no.' So I contacted my team back and said, "Listen, thank you very much, but I believe I will reject."
However, Marvel Studios chief Kevin Feige persevered, and Evans eventually agreed. In an interview with We Got This Covered conducted around the time of the premiere of Captain America: The First Avenger, he said that he had to go to treatment when he was given the role. "I went because I was scared about making the film, anxious about the change in lifestyle, concerned about the commitment," he explained. It's six films over a ten-year period. I enjoy filmmaking, but I am not focused on becoming a mega-star. I prefer to be able to just walk away if I want to, but you can't walk away from a six-picture deal."
Evans portrayed Captain America in all four Avengers films, including Captain America: The First Avenger, The Winter Soldier, and Civil War. To say he redesigned the character would be an exaggeration.
In comics, he was thought to be too socially rigid and self-righteous, but Evans transformed him into a fascinating and motivational character as the man who would not give up no matter what.