Through back when Zootopia dub by Jimin, Jungkook and Jin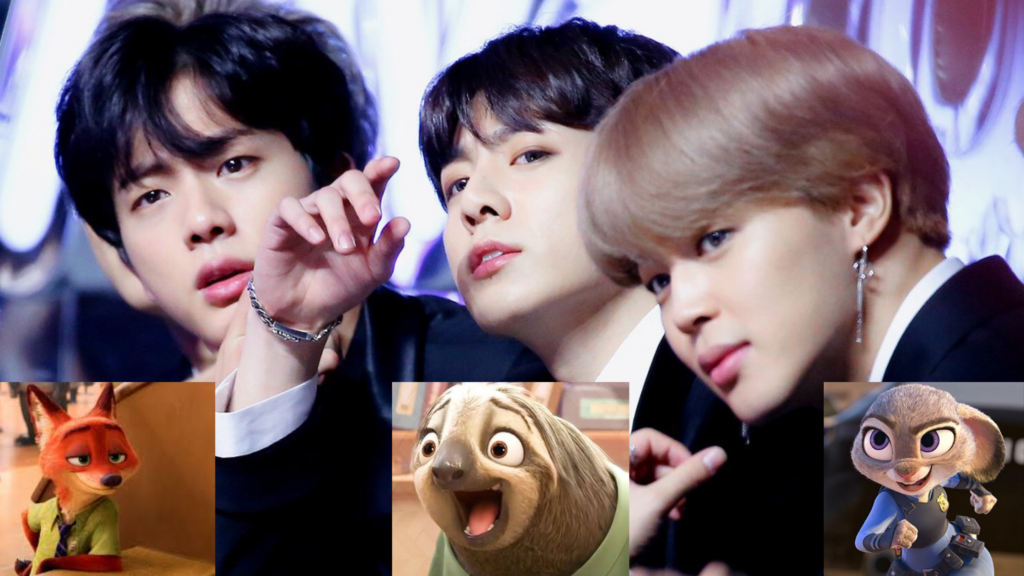 There is no doubt that BTS is the most popular Korean pop group in the world. People loving them unconditionally. Their talent and cuteness attract people a lot.
If you are following BTS for a longer, then you very well know about Run BTS episodes. Run BTS Episodes shared on weverse and their official youtube channel handle, Bangtan TV. In Run BTS, where all members perform the task, and if someone loses, they got punishment and, the loser didn't get any privileges for the day. It's all about fun games.
In Episode 109, BTS members dubbed for Zootopia, Lion king, and other movies.
Episode 109 was all about fun, BTS members dubbed for Zootopia, Lion king, and other movies. But today we talk about, three BTS member were given the task to dub Zootopia. That was done by Jin aka Kim Seokjin, Jimin aka park Jimin and Jungkook aka Jeon Jungkook. that was so entertaining, even though people still love to watch that episode again and again.
For Zootopia Jimin dubbed for Judy, Jungkook for Flash and Jin was asked to dub for Nick
In Zootopia, Nick Wilde dubb by Jin, Judy Hopps dup by Jimin and Flash ask to dup by Jungkook. In the way, they did their job that was so appreciatable. At where Jungkook got an appreciation for instance and good dialogue learning. Jin was so in syn about Jimin, he is the fun-loving guy when he doing something. He always enjoyed every one, Not only Jimin All Bts members enjoy a lot when they performing but as we all know Jimin's Personality. He did a great job even though the director said he has a good spark of doing Acting work.
check the below clip
View this post on Instagram

People loving their performance a lot. Not only the army but BTS members also enjoy a lot while Jin, Jimin, and Jk were Performing. They all praised them too.