Song Joong Ki and Jeon Yeo Bin share a passionate Kiss – 'Vincenzo' Episode 14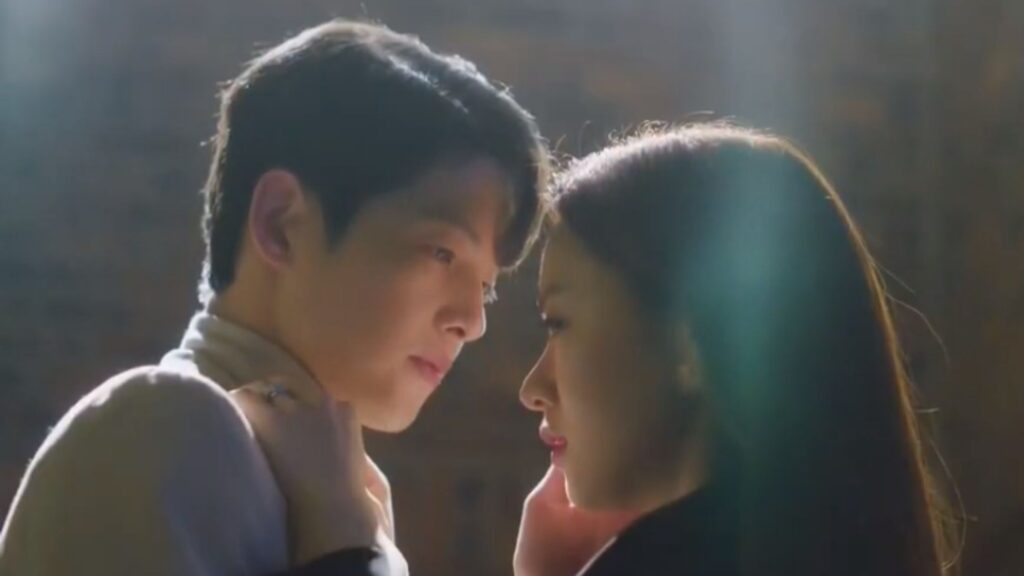 Fans have been waiting for this moment for a long time, and it has finally arrived! K-Drama "Vincenzo" Gains High Viewership Ratings After Song Joong Ki and Jeon Yeo Bin share a passionate Kiss. Vincenzo episode 14 took a few serious turns for the better and for the worse, but for the most part, it was the perfect convergence of all the small signals, all the tiniest hints of affection that had been scattered in the plot so far. Jang Han Seok is about to be arrested, but Jang Han Seo stands up for him and takes the bullet. However, it turns out that none of them will be charged with their crimes.
Jang Han Seo later visits Vincenzo to ask him to kill his brother, but Vincenzo declines due to his strong commitment to the Mafia's values and principles. After all, he can't stand his family turning on one another. Vincenzo and Hong Cha Young plan to go target Babel's paper companies, while Seo Mi Ri devises a way to break into the building's security system, allowing them to safely extract the gold.
And here finally, Song Joong Ki and Jeon Yeo Bin share a passionate kiss
Vincenzo and his crew devise the ideal strategy to reach Babel with the help of Seo Mi Ri. They dress up as a couple and go to an art gallery, which is one of Babel's tax evasion firms. The man proposing to the woman would have been part of the original couple's routine, and the plan is carried out with the fake couple as well, giving Vincenzo the opportunity to propose (albeit falsely) to Hong Cha Young. Cha Young takes it a step further by pulling him and kissing him. Vincenzo is taken aback, but he is not backing down. After a split second of realizing what's going on, he gives in and kisses back. When he does so, Cha Young is taken aback by it, and she quickly closes her eyes and reciprocates. The pair seems to be more genuine than any other couple. And it is apparent that they have feelings for one another. Their feelings were revealed to the world and to themselves in that kiss.
They quickly obtain the information and flee in style. Back at Geumga Plaza, they're about to go celebrate (as they should) with a drink on the rooftop when Vincenzo notices something isn't quite right. Choi Myung Hee has certainly appointed and assigned Italian Mafia killers to murder the Consigliere himself, back on the rooftop. Though Vincenzo successfully tackles one, he is ambushed by another and struck in the head, knocking him to his knees. Let see what will happen in the next Episode.