BTS Exceeds 900 Million Views, WWE Superstar John Cena Recalls Lovely Incident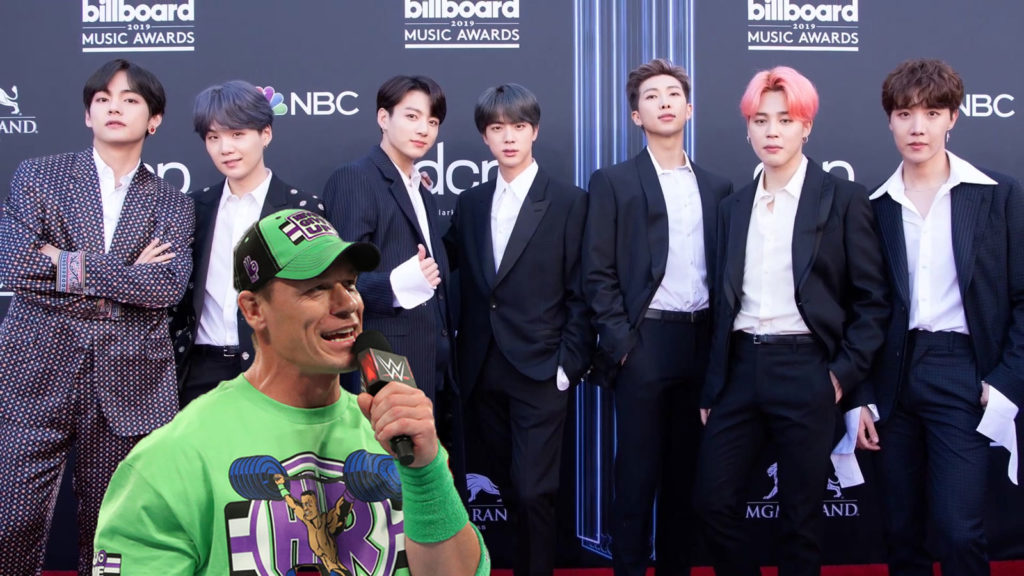 You must be living under a rock if you haven't heard of BTS yet. This K-pop band is hugely successful and well-liked. Though BTS's Fake Love video has now surpassed 900 million views, even WWE superstar John Cena has something to say about BTS Army.
BTS Update, April 8: BTS's "Fake Love" Has Reached 900 Million Views
BTS has reached yet another significant milestone. BTS' EDM track Fake Love, which was released in May 2018, has surpassed 900 million YouTube views. This isn't the first time the famous K-pop group has made a record like this. With over 3 million concurrent viewers after its MV premiere, BTS' Dynamite was called "Most simultaneous viewers for a music video on YouTube Premieres."
April 8, 2021, BTS Update: BTS Universe Drama, Youth Shoot Resumes
During the filming of the BTS Universe Series, Youth, the HYBE Labels agreed not to use the members' real names. Instead, fictional character names will be used. Scenes that were previously filmed under the members' real names will be reshot. This decision comes months after BTS fans and the ARMY voiced their fears, claiming that using the band members' real names would taint the K-pop ban's reputation and show them in a negative light. The shoot for the series was also halted in December 2020 for the same reason. The show is scheduled to air by the end of 2021, now that the problems have been resolved and shooting has resumed.
BTS Update, Thursday, April 8: John Cena Remembers How BTS Motivated Him During His Vulnerable Time
John Cena made a virtual appearance on The Ellen DeGeneres Show, where he discussed the BTS's effect on his life. Cena spoke about a time in his life when things were probably not going well, and how fans of the K-pop band or ARMY encouraged him to accept his more sensitive side. Cena said he was going through a tough time in his life. It was about four years ago that he decided to take a risk and post one of those thought-provoking tweets on Twitter. And when he first began this four years ago, a majority of them were about self-love because he was going through a time where he didn't really think he was good enough.