Salman Khan on 'Radhe': What does Salman Khan say about His Movie 'Radhe'?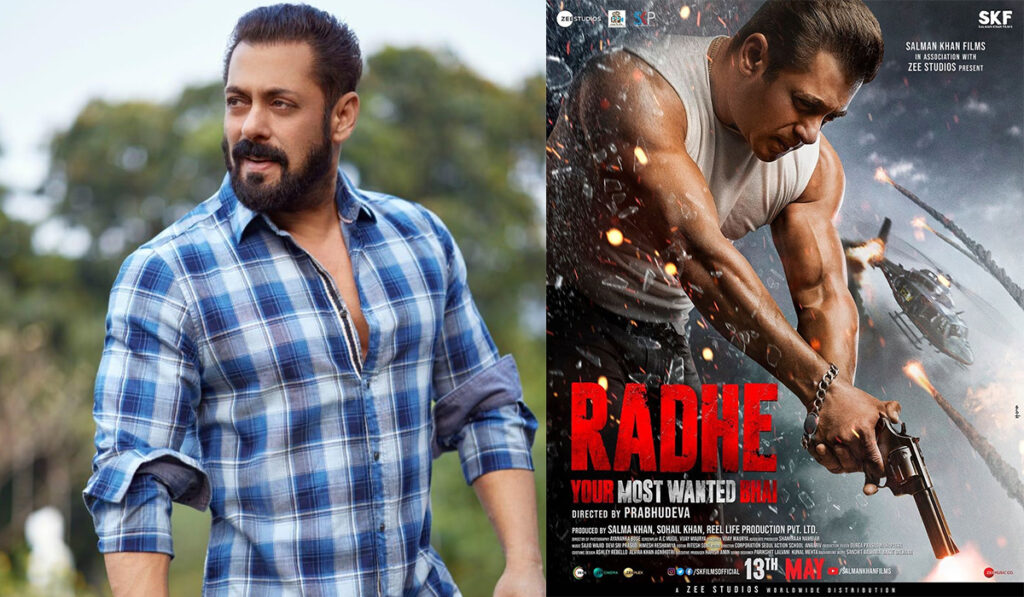 'Radhe': Your Most Wanted Bhai, Salman Khan's highly awaited film, will be released on Eid this year. However, due to the increase in coronavirus cases, there are indications that the film might be delayed once more. Now, the Bollywood sensation has informed the public of the film's May 13 release date.
Salman Khan said that they are working hard to get Radhe out on Eid, but if the lockdown continues, they have to wait until the next Eid. But, if the cases decrease and people take care of themselves by wearing a mask, maintaining social distance, and don't break the laws that the government has imposed and he added that he believes this will fade away very soon, and if it does, then Radhe will be back in cinemas on Eid.
The actor was speaking at the launch of Kabir Bedi's memoir "Stories I Must Tell: The Emotional Life of an Actor," which he co-wrote. The GQ India magazine hosted the virtual affair.
Salman Khan previously said that Radhe – Your Most Wanted Bhai will be back in theatres on Eid 2021 if the situation was securing for people to visit movie theatres during the coronavirus pandemic. Radhe, directed by Prabhudheva, was supposed to be released during Eid on May 22 last year, but it was postponed due to the ongoing health crisis.
Disha Patani, Randeep Hooda, and Jackie Shroff also star in Radhe. Salman Khan, his brother Sohail Khan, and his brother-in-law Atul Agnihotri are co-producers.