" Slippers" Trends On Twitter Because Of BTS Jimin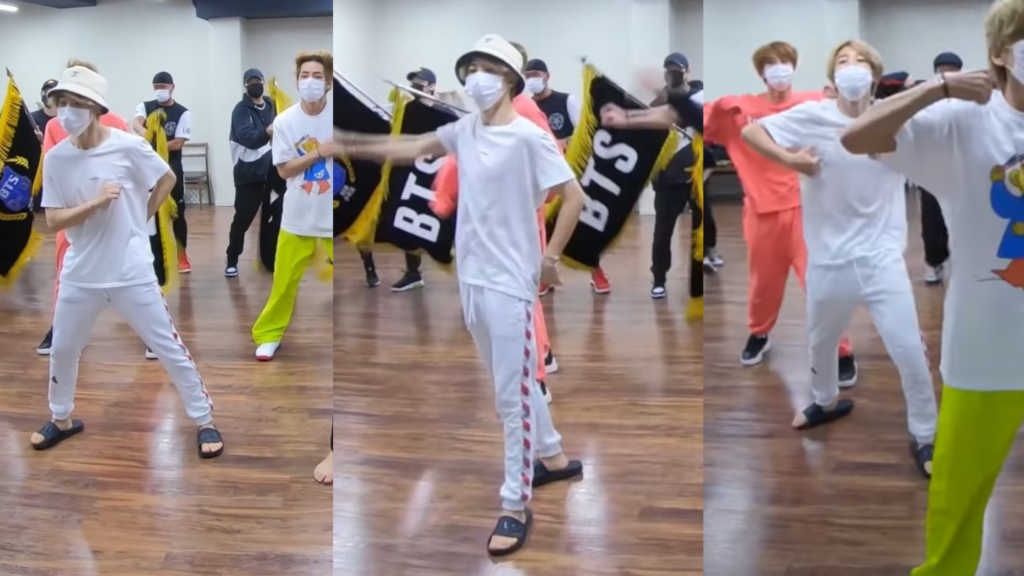 Bts is trending all day on Twitter with the different trends, recently BTS released a dance practice video. And from that video, the army making a new trend about BTS's Jimin of course! Jimin I wonderful dancer without any doubt and in In the video he displayed his amazing dance skills as usual.
Fans, however, noticed something odd. Jimin was practicing in slippers! This was si amazing to he wearing slippers that are three-time bigger than his original size. We can't deny, In Tinny foot and there are big slippers that were so cute.
With that slippers, he did dance practice. Fans were so amazed by Jimin's skills because it's kinds of difficult to do heavy steps with slippers but he managed so easily.
Take a look at the video from Twitter
jimin dancing in slippers?? and killing it?? yes dance king pic.twitter.com/96pb5ezYYc

— ru (@adorejmjk) June 3, 2021

On the side, there is another trend about Jimin which was with Jungkook. BTS released two dance practice video, In second with Jikook shippers come up with different fanart about Jikook
Not only Jimin, but Junkook BTS fans also come up with different trends related to Jin, V, RM, Suga, and Jhope.
This month is all about BTS month, Fans making different trends about to congratulating them on 8 Year Success.
Bangtan Boys (Korean: RR: Bangtan Sonyeondan) is a seven-member South Korean boy band formed in 2010 and debuted in 2013 through Big Hit Entertainment.  Jin, Suga, J-Hope, RM, Jimin, V, and Jungkook are part of a septet that co-writes and co-produces a lot of their own material. Their musical approach has expanded to incorporate a wide range of genres after beginning as a hip-hop band.
Their songs, which are frequently centered on personal and social commentary, address issues such as mental health, adolescent problems and coming-of-age, loss, the road toward self-love, and individualism. Their work includes connections to literature and psychological issues, as well as a tale set in an alternate dimension. The band has published a number of albums and taken part in a number of international tours.