BTS sharing his incredible experience throughout his journey with Rolling Stone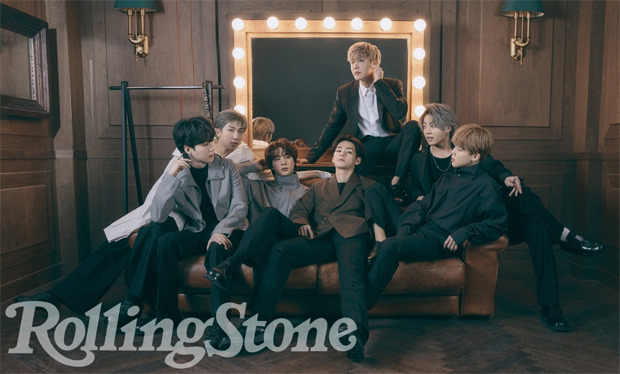 "We are outliers," RM notes, "and we came into the American music industry and had amazing success." BTS' first English-language single, the unstoppable "Dynamite," reached Number One in 2020, seven years into their career, prompting a congratulatory tweet from South Korea's president, Moon Jae-in. The country has long been heavily engaged in its outsized cultural success outside its boundaries, known as the Korean Wave.
RM's bandmates include fellow rappers Suga and J-Hope, as well as singers Jung Kook, V, Jimin, and Jin. Jung Kook, the group's youngest member, who has a soulful tenor among his many talents, had offers from other film companies but preferred Big Hit and BTS because of RM. Jung Kook says, "I just felt RM was really cool." "I didn't know anything about becoming a musician. So when I heard him rap, I thought he was absolutely incredible. And I think it was destiny that attracted me to him."
After RM, Suga and J-Hope were the first two members to participate, at a time when Bang envisioned a pure hip-hop collective.
Suga talk about the social anxiety and depression of his initial days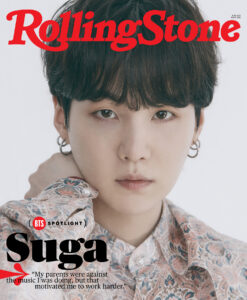 Suga, who also liked Epik High and American rappers like T.I., was already a professional rapper when he joined, much to his parent's chagrin. "They didn't get rap music," Suga says. "It was normal that they were opposed to what I was doing. I believe it motivated me to strive harder because I had everything to prove." Suga disclosed struggles with OCD, social anxiety, and depression on his 2016 solo track "The Last" (recorded under the pseudonym Agust D). "I'm relaxed and feeling fine right now," he says. "However, depressive thoughts come and go. There are not feelings that can be withheld from others. They must be debated and articulated. Whatever feelings I am experiencing, I am still willing to share them."
"Dancing was my own world and my own space," Jimin says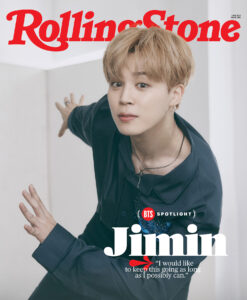 Jimin is a virtuoso, professionally trained dancer who often performs some of the most impossible-to-hit high notes in BTS's catalog. He is a perfectionist at the core. "Dancing was my own world and my own space," Jimin says, adding that he feels obligated to deliver perfect performances to BTS fans. "I shouldn't make errors for their sake and for their devotion."
He also has a strong attachment to his squad. "We were really different people who got together," Jimin explains. "Of course, we clashed a lot at the beginning, but I think now since we've spent so much time together, I've grown to like all the stuff about the other members that I used to despise. We became closer as a result of the time we spent together, almost as if we were a family. There is still somewhere I can return to, no matter where I am. That's how I've come to feel about our group."
Jungkook with an incredible voice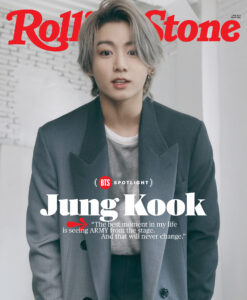 Jung Kook grew up in BTS; he was just 15 years old when the group started in 2013, and he'd been popular for years by the time he graduated high school, with the other members present. With his formidable singing and dance abilities, he has always been a natural pop sensation, with several agencies attempting to sign him as early as 2011. Since then, he's more than delivered on his pledge, contributing to some of BTS's most popular tracks, including "Dynamite."
J-Hope is a beautiful dancer with the brightest personality
J-Hope is well-liked by his peers because he has the group's brightest personality. J-Hope is a beautiful dancer as well as a shockingly vicious artist, which he honed through his trainee days. "When I first began school, everybody was a rapper," he recalls. "When you entered the house, beats were falling. All was rapping in freestyle mode. It was difficult to adjust at first."
Jin with his attractive looks and beautiful voice
Jin, who had a career in theatre, was approached on the street by a Big Hit scout on the basis of his physical attractiveness. He's established formidable musical abilities, but he loves teasing about the attention given to his appearance. "For the record, everyone went berserk over how good-looking I was," he says of a recent appearance on a South Korean TV variety show. Around the same moment, he may be incredibly vulnerable. "I am lacking in many areas," he admits. "Other participants can practice a dance once and be able to dance to the music straight away, but I can't. And I try to strive harder so that I am not a hindrance or a burden to the other members."
V was a secret participant
V, a pop, classical, and Elvis Presley lover with a distinct baritone, became a Big Hit trainee by chance after turning up to back an auditioning pal. He was a "secret participant," meaning he did not appear on camera in the countless vlogs and other sly online marketing that followed BTS's debut in June 2013. "I simply don't get it at all," he admits now, laughing. "How should they have done that?" Why was that the idea? I had absolutely no idea!"'
RM successful rapper and leader of BTS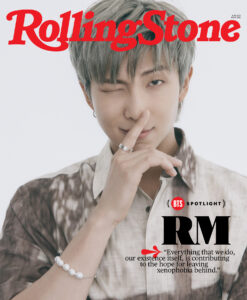 RM handles himself with a gravitas that is maybe at odds with his original stage name of Rap Monster, which was formally shortened in 2017. In interviews, he cites Nietzsche and the abstract artist Kim Whan-ki, and for his 26th birthday, he donated almost $85,000 to a museum fund to facilitate the reprinting of rare fine-art books. He and Suga stuff their rhymes with double- and triple-entendre that would inspire US hip-hop heads who haven't given BTS much thought.
BTS face lots of struggle during the initial Days
BTS wrote specifically about the frustrations of South Korean teenagers, who faced constant strain and rivalry in school and the work market, in their early singles "No More Dream" and "N.O."
BTS's full name, Bangtan Sonyeondan, translates to "Bulletproof Boy Scouts," and the thought was that they would be good companions and protectors of children. Bang once stated, "I didn't want them to be false idols." "I decided to make a BTS that could develop into a close friend."
"Life Goes On," track face language barrier
BTS had another Number One hit in the United States in December with "Life Goes On," a wistful ballad that has been the definitive pop response to the pandemic year. However, since the lyrics are almost exclusively in Korean, the album got almost no airtime in the United States; its chart ranking came from streaming and sales, and the apparent demand wasn't enough to sway radio. RM, for one, is also optimistic that the wall will crumble. "I believe they can improve if they sense it," he says. "The barriers are already crumbling. It just goes on and on."
Dynamite become a super hit English single of BTS
Meanwhile, BTS will release another English-language single, "Butter," on May 21st, to follow up on "Dynamite." "Butter," like the lighthearted "Dynamite," has no strong message. It's a swaggering dance-pop festival in the tradition of Bruno Mars, with layers of Jam and Lewis-style synths and claims of being "smooth as honey" and possessing a "superstar glow." "It's very energetic," RM says. "It's still quite summery. It delivers an extremely diverse performance." There will undoubtedly be more music in the future, as many Western songwriters who have previously collaborated with the group have stated that they are already in contact with the BTS team regarding new tracks.
Images Source from Rolling Stone