BTS youngest member Jungkook shares his Career Experience with Rolling Stone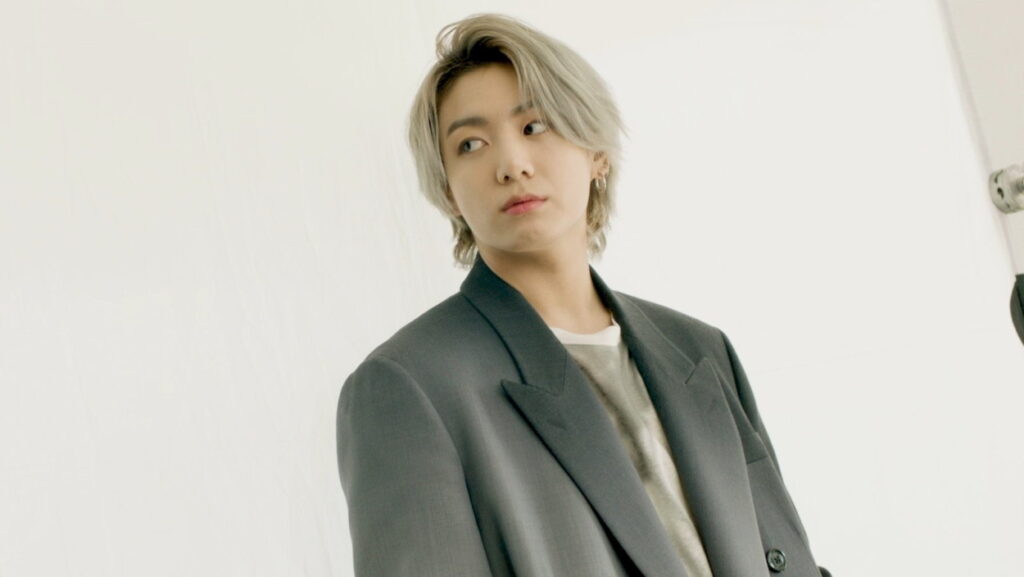 BTS' Jung Kook: 'Rolling Stone' Digital Cover Story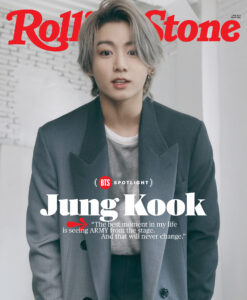 Jung Kook is the youngest member of BTS. He was just 15 when the group debuted in 2013, but he'd already been popular for years by the time he graduated from high school, with the other members present. He's always been a natural pop sensation with formidable singing and dancing abilities, with several agencies attempting to sign him as early as 2011. Since then, he's more than delivered on his pledge, contributing to some of BTS's most popular songs, including "Dynamite." He explored making "Dynamite," his vocal evolution, his Ariana Grande fandom, and more in a conversation from his label's Seoul headquarters, where he wore a simple white sweatshirt with a matching white mask and a black bucket hat.
I thought it was rather sweet when you were shocked with videos of ARMY singing along to "Life Goes On" on the recent Let's BTS TV special, and it looked like you were moved as well. Did it make you realize how much you missed seeing your favorite fans in person?
I enjoy being on stage and hearing from our fans, so when our tour was canceled in March of last year, it came as a shock and was difficult to accept. We enjoyed the noise of the crowds and the ARMY. And when we do TV shows or ads, it makes our hearts race and makes us crave it even more. And, as you said, when we heard ARMY taking part in the Let's BTS "Life Goes On" performance via the internet, it reminded us of the actual roar of the crowd. It just made me miss it more.
What has it been like for you to practically grow up in BTS?
When I was younger, I began my trainee years, and one of the things I consider a true blessing is that I was able to meet these great, sweet, and strong six members. I believe I have grown into a decent person who can be loved by a large number of people. I'm grateful to the fact that other members, especially the older ones, have provided me with a lot of input, both positive and negative. I'm glad to have had the opportunity to meet them.
Do you ever wonder what you've been missing out on in your ordinary living?
True, I couldn't spend as many days at school as I would have liked, but I believe I gained more than I lost. I used to be envious of all my friends who were out having fun or going on vacations. Maybe those are the details I overlooked. But, once again, I believe I have earned more than I have lost.
You were approached by several agencies, but you preferred Big Hit because of RM. What did you like about him?
I don't recall what happened at the time, but I remember thinking that RM was really cool. I had no idea what I was doing as a singer at the time. However, when I saw him rap, I thought he was incredibly cool and awesome. And I believe it was destiny that brought us together.
Since you're amazing at so many things, people refer to you as "golden." But, as you've already said, that comes with a lot of pressure, right?
People say I'm good at all and that I'm an all-rounder. Of course, I excel in certain aspects, but I don't believe that focusing on certain abilities and gifts is always beneficial. You can only progress in a certain area if you put in the time to practice, try, and dive deep into it. As a result, I don't consider myself to be an all-rounder. What I want to do now is keep trying and working hard. Of course, I am under pressure, but those pressures can also motivate me to work hard and do my best.
I talked about this with J-Hope as well, but it's fascinating to see how BTS's early style developed, both in terms of clothing and music. When you think back on those early songs and videos, what do you think?
We had kind of fierce makeup, with our eyeliner and stuff, and dark, fierce-looking outfits when we first debuted. Our business was tiny at the time, so we couldn't spend a lot of money on the outfits. However, we now spend a significant amount of time and attend several meetings in order to choose outfits and styles that complement the songs and record. As a result, I believe the visual element is critical. Every single detail, from the song to the dance, is crucial.
Was last year an opportunity for you to live a more normal life?
Just because we didn't have as much work as we had before, or because we couldn't go outside, didn't mean we were living an ordinary life. Even so, we had to be careful in our actions. And just because we weren't able to go on tours didn't imply we couldn't continue to improve. So I tried to learn new things, and I believe I wasted a lot of time inside. But I did have some time to reorganize my emotions, and I believe I matured as a human.
Can you tell us about your experiences capturing "Dynamite"?
I figured I was pronouncing these lines right, but as we were recording and training, I realized there was still some stuff I needed to focus on. My pronunciation was unsatisfactory. I couldn't get these English words out because my tongue wasn't loose enough! However, as we practiced and sang more, the song became more familiar and normal to us. As a result, it was a beneficial learning experience for me.
One of your greatest moments is the hit "Euphoria." I realize it's been a while, but what do you recall about putting that one together?
Among many BTS songs, I like "Euphoria" because it has a voice that is somewhere between a young boy and a mature man. That's why it was difficult for me to record it. I had to put those feelings into the song, and I went into it thinking I'd lost my original voice and didn't know how to sing. And I believe the emotions I felt were well captured in the video. "Wow, I sure did a good job," I thought after hearing the whole thing.
The other guys have said that you were shy and introverted when you were younger when you first started. What do you remember from that?
[Laughs] During my training years, I would wait until the other guys had gone to bed so I could wash up in the middle of the night by myself. However, I believe that time is the ultimate healer. Spending too much time with the same people has a major impact on your personality. The other members had a big impact on me, and I just felt at ease with them because they're such nice people. They also encouraged me to open up to them and grow as a person.
What other artists have inspired you and made you something to look for?
If there's one memory that stands out in my mind, it's when we were on one of our overseas tours and I got to see Ariana Grande perform. Her stage appearance left a lasting impression on me. She's a tiny woman, but the volume of her singing and what she was capable of were both moving and impressive. And it just seemed like something I'd like to learn from and imitate. It inspired me to continue to learn and develop.
I've attempted to listen to a wide range of music in general. I listened to random music and just wanted to sing along and hear how other artists sing in order to really discover the voice that I have now.
What has been the most mind-blowing moment in all of these years?
Of course, topping the [US] charts, being nominated for Grammys, and winning all those awards were all wonderful honors and experiences. But seeing ARMY from the stage is the greatest moment of my life, from birth to death. That isn't going to change.