Red Velvet Confirmed To Make Summer Comeback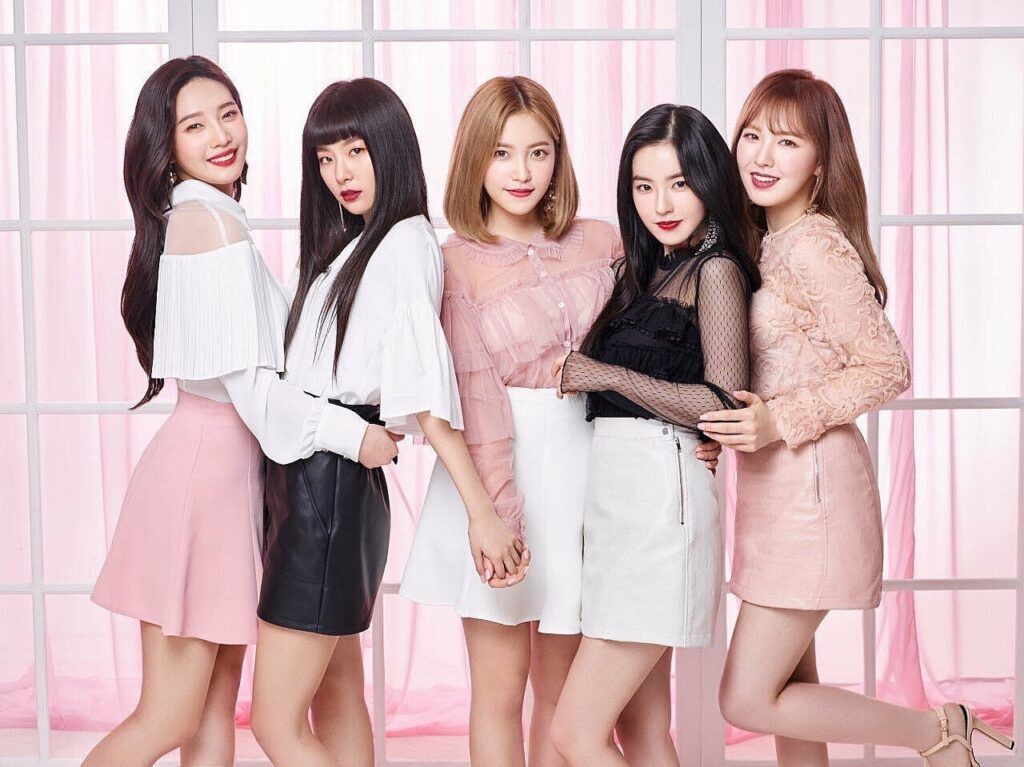 In August, Red Velvet will reunite as a whole band after a long time.
According to Herald Pop's investigations, the group is now planning for a comeback, with an August release date in mind. It's been a year and a half since their last album, The ReVe Festival'Finale, which featured all of the band members.
As many fans are aware, Wendy took an extended break from the group to recover from an accident she sustained during SBS's previous year-end performances. Her hip and face bones were fractured as a result of the fall, and she was admitted to the hospital for rehabilitation and recovery.
Since then, the members have released successful solo and duo projects, including Joy's single "Hello," Wendy's debut solo mini-album, Like Water, I&S's "Monster," and Yeri's foray into acting. With their comeback, we can't wait to see them all together again.
Here are some things you need to know about Red Velvet
SM Entertainment founded and manages the South Korean girl group Red Velvet (레드벨벳 ). With the four-member line-up of Irene, Seulgi, Wendy, and Joy, they made their debut on August 1, 2014, with the digital song "Happiness." Yeri, the group's fifth member, joined in March 2015, following the release of their first major album, Ice Cream Cake. Red Velvet's music fits their name: their largely pop "red" side participates in electronic, funk, and hip hop on occasion, while their "velvet" side focuses on '90s-influenced R&B with elements of ballad and jazz.
Two studio albums, one reissue album, one compilation, and nine extended plays comprise the group's Korean-language output, eleven of which have charted on South Korea's Gaon Album Chart. "Happiness," "Ice Cream Cake," "Dumb Dumb," "Russian Roulette," "Rookie," "Peek-a-Boo," "Bad Boy," and "Psycho" all charted in the top five on the Gaon Digital Chart, alongside other tracks "Happiness," "Ice Cream Cake," "Dumb Dumb," "Russian Roulette," "Rookie," "Peek-a-Boo," "Bad Boy," and "Psycho" The extended plays #Cookie Jar (2018) and Sappy (2018) marked the group's first foray into the Japanese music scene (2019).
Red Velvet has received numerous awards for their diverse discography and "hook" songs, including the 2015 Golden Disc New Artist Award, the 2017 Mnet Asian Music Award for Best Female Group, the 2018 Korean Music Awards Best Pop Song for "Red Flavor," and the 2019 Asia Artist Awards Song of the Year Award for "Umpah Umpah." Forbes Korea Power Celebrity has named them one of the most powerful South Korean celebrities (#11 in 2018 and #5 in 2019). Time and Billboard have labelled them one of the most popular K-pop groups in the world, and they are the fifth most streamed K-pop artist on Spotify as of February 2020.
Also read about, "BTS releases new album on July 9th filled with new songs including 'Butter' this summer."