Newly Married Sugandha Mishra and Sanket Bhosale, See Engagement Pictures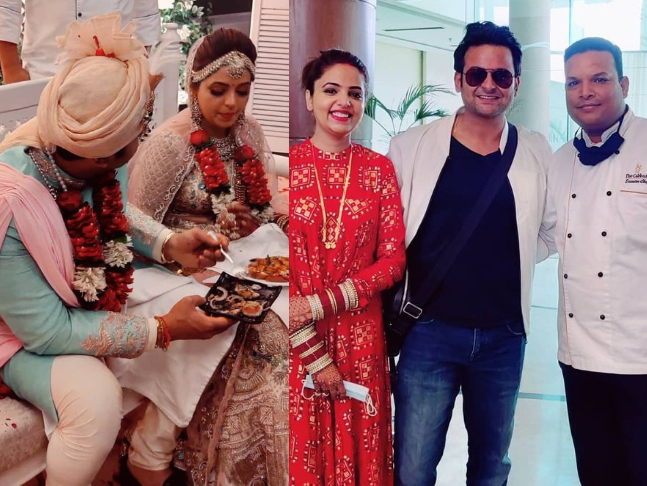 Sugandha Mishra and Sanket Bhosale got married on Monday (April 26)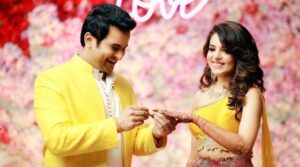 Comedian Sugandha Mishra and her boyfriend Sanket Bhosale have finally tied the knot. Yesterday on April 26, they tied the knot in Jalandhar. However, the couple has not yet posted any photos from the ceremony, Preeti Simoes, a close friend of the couple, shared a photo of them on her Instagram stories. Sugandha and Sanket's marriage ceremony was small and intimate, with only a few guests present.
First Wedding Picture of Sugandha Mishra and Sanket Bhosale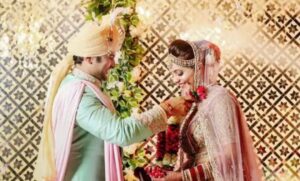 Preeti Simoes mentioned the couple in a photo, which she shared on her Instagram stories and wished them on their wedding. She also put a 'Just Married' sticker on the photo. Sugandha Mishra and Sanket Bhosale are seen sitting on a sofa, taking a photo with the guest.
Sugandha and Sanket Made Covid-19 Test Necessary for Wedding Guest
Sanket said that they are following all the safety precautions at the wedding venue. He said being a doctor, he has taken all the precautions. And their guest will undergo an RT-PCR test before leaving the airport and an antigen test too. Sanket said that they had planned to marry last year as well, but Covid-19 interfered, affecting their plans. "Now the second wave has arrived," he said, However, they are following all of the government's rules, he added. 
Mehendi Ceremony of Sugandha and Sanket
The couple began their wedding celebrations with a mehndi ceremony, which they posted on social media. Sanket Bhosale was seen talking to Sugandha over a video call in a video posted on his official Instagram account. He blew kisses to her and waved that she looked lovely, while Sugandha showed him the mehndi on her hands. Sanket also revealed the Mehendi that had been applied to his palms.