TRP of This Week 28: Anupamaa, Ghum Hai Kisikey Pyaar Meiin and Imlie Still on Top Three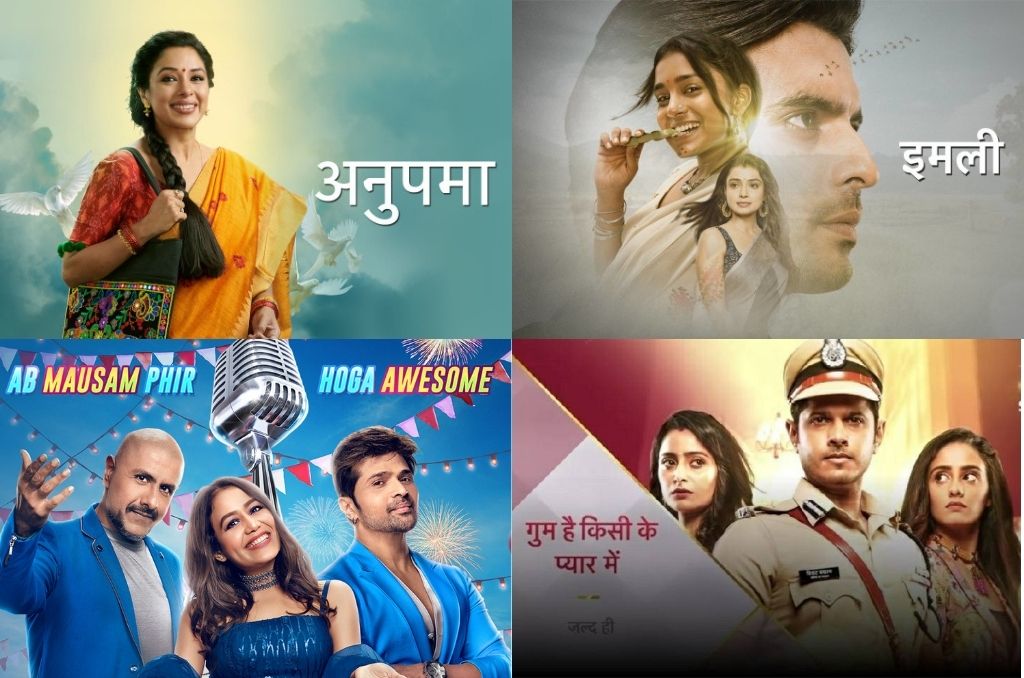 TRP of This Week 28
BARC (Broadcast Audience Research Council) is a television industry executive branch. TRP is the name for the data that Barc India manages. The regulatory authority publishes weekly statistics on its official website that is easily verifiable. The performance of TV channels' programming, as well as how much a TV channel and program engage the audience in their storyline, determine the Weekly Data list. Without putting in any extra effort, the most enjoyable show will get the highest TRP. Let's take a look at week 28 Trp, as we witnessed last week with the ups and downs of the drama.
TRP of this week – Top5 Shows (Week28)
Anupamaa

Ghum Hai Kisikey Pyaar Meiin

Imlie

Indian Idol 2020

Yeh Hai Chahtein
Anupamaa
Anupamaa is still in first place this week with her Fresh and Engaging Plot. He had 3.9 million impressions this week, the same as the prior week.
Ghum Hai Kisikey Pyaar Meiin
Ghum Hai Kisikey Pyaar Meiin has remained in second place for the second week in a row. This serial received 3.3 million impressions last week. Ghum Hai Kisikey Pyaar Meiin received 3.2 million impressions previously.
Imlie
In the top three positions of the weekly trip report, there is no up and down. Imlie is still in third place with 2.9 million impressions, Last Week Imlie got 2.8 million impressions.
Indian Idol 2020
In fourth position, there is up and down. Last year, Yeh Hai Chahtein and Indian Idol 2020 were ranked fourth, however this week,  Indian Idol 2020 was ranked in the fourth Position with 2.7 million impressions.  last Week Indian Idol 2020 got 2.5 Million Impressions.
Yeh Hai Chahtein
Last week, Super Dancer Chapter 4 and Taarak Mehta Ka Ooltah Chashmah were ranked the fifth Position, respectively,  But this time both shows are dropped respectively. However, this week's Yeh Hai Chahtein took Fifth place with 2.6 million impressions, while the previous week's Yeh Hai Chahtein got 2.5 million impressions.
Top 7 Channel rating of Week 28
 

Star Plus

239

Colors TV

164

Sab TV

164

Sony TV

117

Zee TV

92

Star Bharat

50

And TV

32
TRP of Week 27– Top5 Shows (Week27)
1. Anupamaa
2. Ghum Hai Kisikey Pyaar Meiin
3. Imlie
4. Yeh Hai Chahtein and Indian Idol 2020
5. Taarak Mehta Ka Ooltah Chashmah and Super Dancer Chapter 4