Sambhavna Seth's Father Dies due to Covid-19 followed by a Cardiac Arrest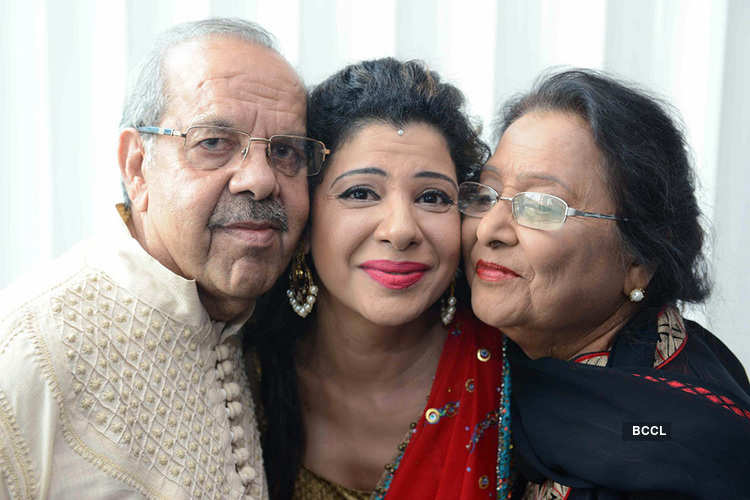 Sambhavna wrote that Her Father could have been Saved
Sambhavna Seth, an actress, recently lost her father because of Covid-19 complications. On Tuesday, Sambhavna took to Instagram to post a photo of herself with him, as well as a strong statement. Sambhavna is standing with her father in this picture from her wedding to Avinash Dwivedi. She wrote that her father could have been saved. She also claimed that it was not just covid that killed him. 
Sambhavna allegedly pointed to the government's inability to provide timely medical services, oxygen supplies, and ICU beds across the country, resulting in patients in desperate need of care subjecting to the coronavirus.
Various Celebrities Expressed their Condolences
Suyyash Rai, Lizaa Malik, Sushant Divgikr, Jasleen Matharu, Vikrantt Singh, Sabyasachi Satpathy, Nisha Rawal, and others expressed their condolences for her father's death. 
On May 9, Sambhavna's father died after undergoing a cardiac arrest. It happened just days after she gave a statement on his health and requested a hospital bed for him on April 30. She had told her that he was standing outside a Delhi hospital and wanted to be admitted right away.
She later said in an Instagram video that, although her father was really doing much better, he would need some time to heal. Manoj Tiwari, a fellow Bhojpuri actor, assisted her in having her father admitted right away, she stated.
Rakhi Sawant, Aashka Goradia, Kashmera Shah, Kavita Kaushik, and Monica Bedi, among others, called and texted the former Bigg Boss contestant to ask about the family's well-being.