Kpop Boy Groups – Most popular bands and artists of all time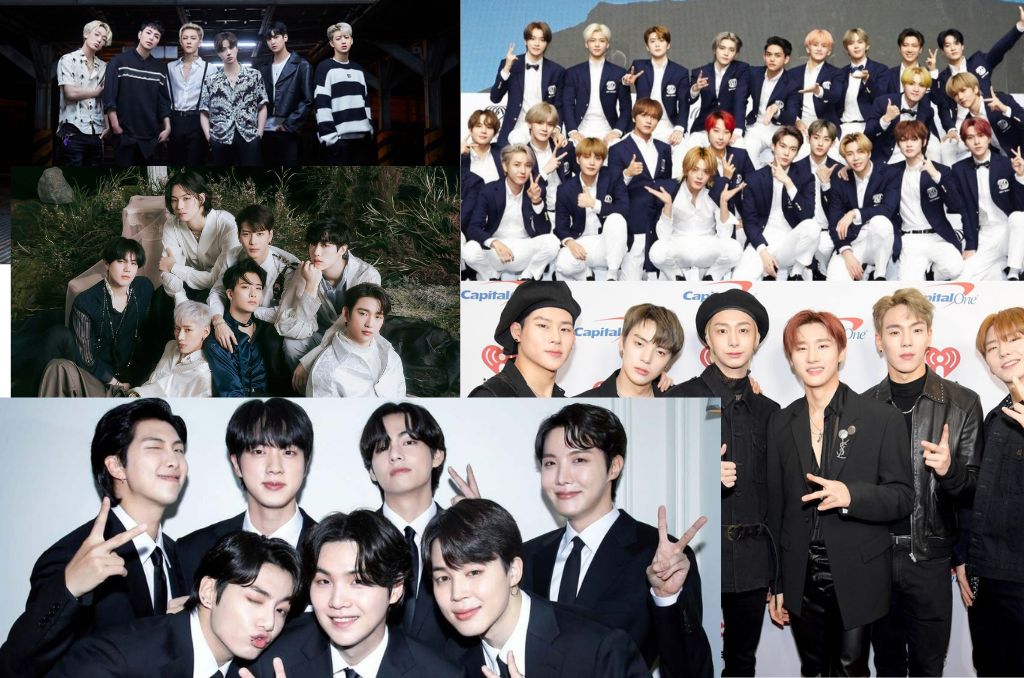 If you're familiar with Korean pop music, you're undoubtedly also familiar with some of the most successful artists. The popularity of these performers extends well beyond South Korea.
K-pop, or Korean pop, performers often work together in bands or ensembles. In this blog, we evaluate the top K-pop acts of the moment.
Kpop groups that are most popular now
Kpop Boy Groups
BTS (방탄소년단)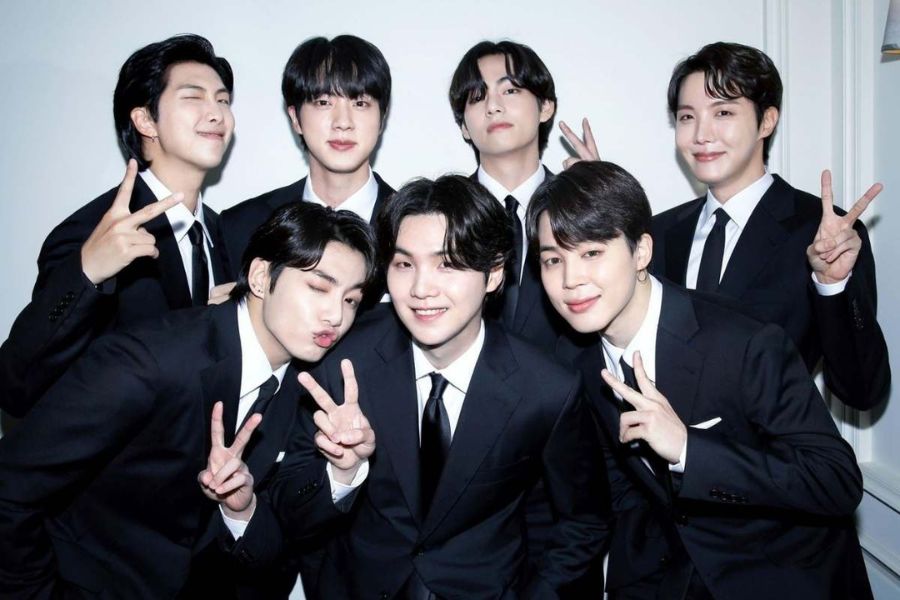 The best South Korean boy bands, as ranked by their impact on the K-pop scene, are discussed below. Even if you aren't a fan of Korean pop music, you may recognise the names of these three groups.
BTS, also known as Bangtan Sonyeon Dan, is a K-pop boy group from South Korea that is managed by Big Hit Entertainment. The group consists of seven members. They've become a worldwide sensation, making them one of the most famous boy bands ever.
Though they were signed to the relatively small entertainment company Big Hit Entertainment at the time, they managed to win over a sizable fanbase outside their own country. These Bangtan guys have amassed a tremendous fan following, as seen by their back-to-back wins as Top Social Artist at the Billboard Music Awards (for which they received more than 300 million votes each year). Their album, Love Yourself: Tear, was the first by a South Korean group to debut at number one on the Billboard 200 album list in the United States. Unlike other K-pop boy bands, the members of BTS (Jin, Suga, J-Hope, RM, Jimin, V, and Jungkook) also create their own music.
Got7 (갓세븐)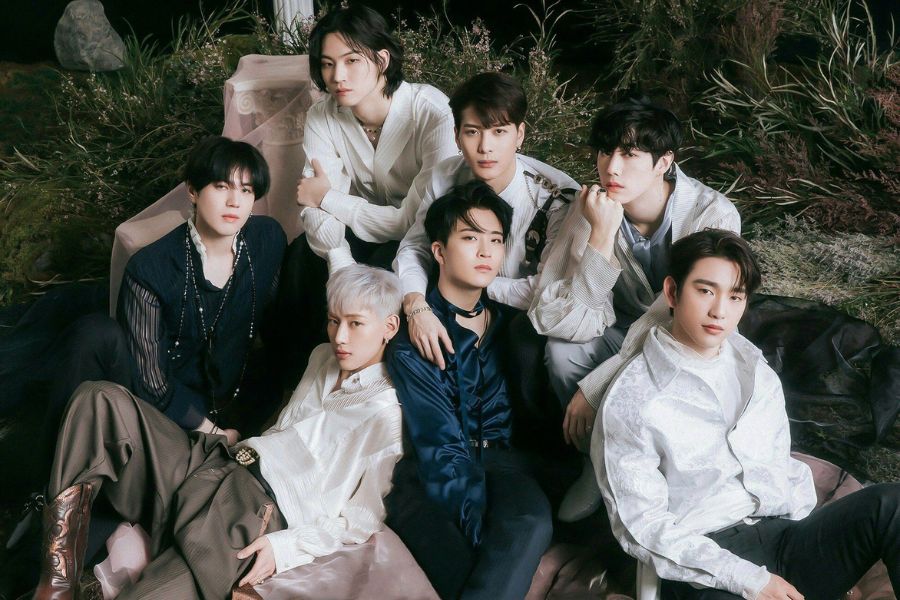 JYP Entertainment has created another seven-member South Korean boy band called Got7. In January of 2014, the group debuted, and quickly became well-known for its choreography, which often incorporates aspects of martial arts and street dance. Their first album, titled Got It?, peaked at #2 on the Gaon Album Chart and #1 on the World Albums Chart on Billboard. Using "Around the World," the band also got into the Japanese market. When they "come back," the band immediately returns to the top of the charts and sells out of all of their albums. They consistently impress with the high quality of the original music they write and release.
iKon (아이콘)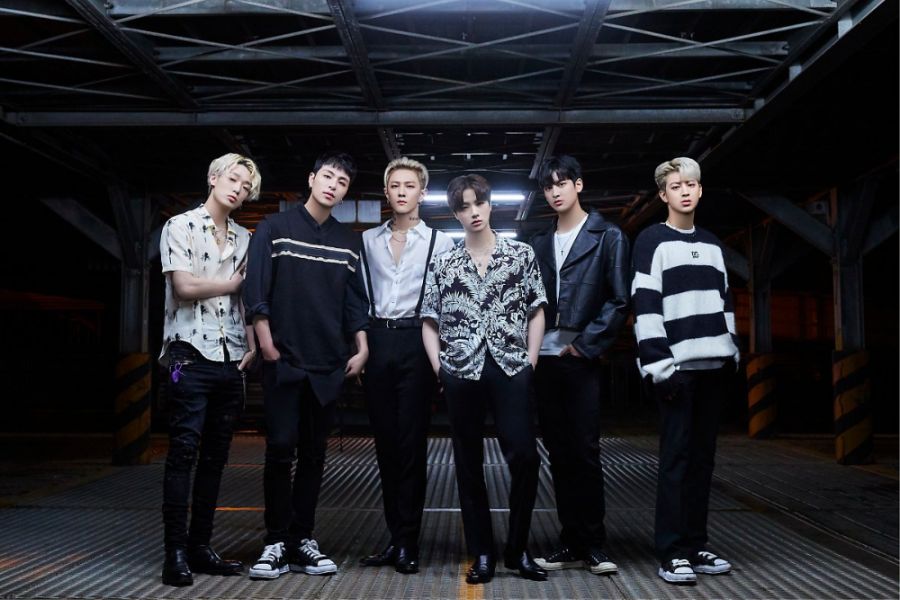 The K-pop boy group iKon is made up of seven people who met through a competition called WIN. After the band had already made its debut, its first studio album quickly rose to the top of the charts in South Korea.
MONSTA X (몬스타엑스)
In May 2015, under the label Starship Entertainment, the six-member K-pop boy band NO.MERCY. MONSTA X was formed via the survival programme NO.MERCY. In addition to their work with Maverick Agency in the UK, MONSTA X are now signed to the label in the US as well. Ex-member Wonho left the band in October of 2019. One of the K-pop boy bands with Japanese single releases is MONSTA X. Since 2018, the Recording Industry Association of Japan has recognised four of their singles in Japan as gold. The Korea Music Content Association has awarded triple-platinum status to three of its albums in South Korea this year. All About Luv, MONSTA X's first English album, peaked at #5 on the US Billboard 200 in February 2020.
Seventeen (세븐틴)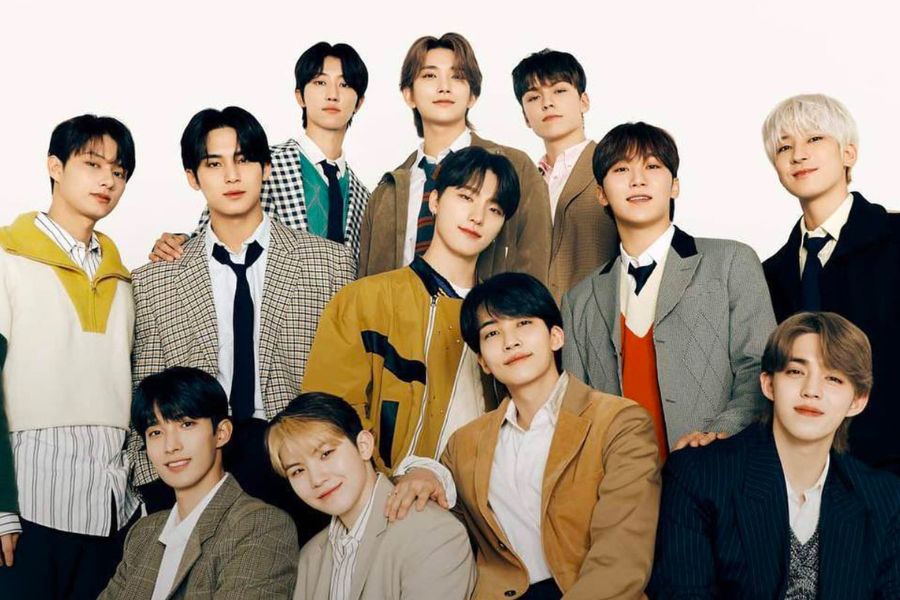 South Korean boy band Seventeen is one of the largest in the K-Pop world and has 13 members. When compared to the Super Junior, this puts them on par in terms of size. Pledis Entertainment had intended for the group to feature 17 members. Unfortunately, four of them quit before the group had made its public debut.
They have three separate groups—a rap group, a singing group, and an entertainment group—each of which performs its own kind of music. They have maintained the integrity of Seventeen as a single entity consisting of 13 individuals and 3 subunits.
The ensemble became successful because its members contributed equally to songwriting, production, and dance. They're now known as "the self-producing idol group" because of this.
NCT (엔시티)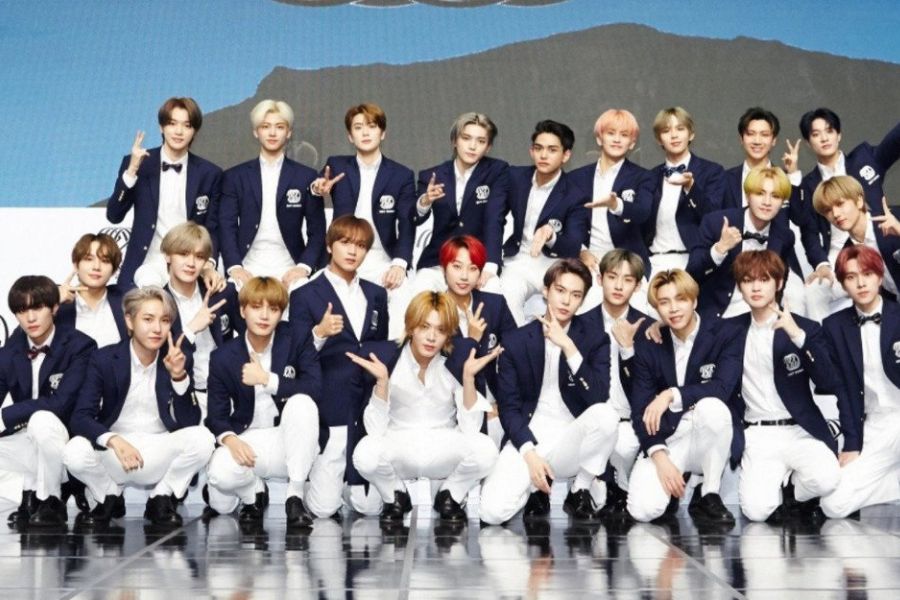 The 23-member NCT, short for "Neo Culture Technology," is one of the largest K-pop boy bands on this list. This is more than even Super Junior had at their best. Four different subgroups make up NCT: NCT U, NCT 127, NCT Dream, and WayV. K-pop, Mandopop, J-pop, hip-hop, R&B, and electronic dance music are only few of their genres. This K-pop group's initial unit, NCT U, debuted in 2016 under the SM Entertainment label (Unite). NCT 127, the following subgroup, had 10 members joined the same year. NCT 127 gets its name from the fact that it is located in pole 127. NCT established their subsidiary NCT Dream in August 2016 with members ages 16 to 19. Finally, we have its Chinese subsidiary NCT WayV. Even while it seems to be a lot, NCT is still expanding at a rapid pace, and they may even open a new unit this year. South Korean K-pop acts always produce, so fans have a lot to look forward to.
Stray Kids (스트레이 키즈) 
JYP Entertainment's Stray Kids is a South Korean boy group. With the departure of Woojin in October 2019, one of the eight members of the K-pop band was reduced to seven. The South Korean boy band Stray Kids debuted on March 25, 2018; they were formed as part of a survival show with the same name. On March 18, 2020, Stray Kids released their first album in Japan under the name SKZ2020. The album included a collection of their prior singles as well as new recordings of several of their songs, such as the Japanese renditions of "My Pace," "Double Knot," and "Levanter." Stray Kids mostly play K-pop, hip hop, and electronica.