Do You Want to Know BTS Jimin Friendship with Other BTS Members?
Being a fan of BTS Jimin, you would like to know everything about him, right? and don't be judgemental by the cover photo that is just one of their performance pictures. Why I am explaining, if you are a Jimin fan then you are well known about this :D.  So, in today's blog, we'll discuss the friendship of Jimin with other BTS members. So, keep reading this blog till the end to know interesting facts about Jimin's friendship with BTS members. 
 Vmin: BTS Jimin with V
BTS Jimin is the closest friend of V as compared to other BTS members. Even V also agrees upon the friendship with Park Jimin. V penned a message to Jimin, referring to him as his best friend, during the Bon Voyage Season 2, Episode 8 shoot in Hawaii. Because all of the members of BTS had sent letters to each other in Episode 8 of the show, fans found the episode extremely emotional.
Jikook | Kookmin: Park Jimin and Jungkook Friendship
The two love each other and often we have seen it on the stage. Jungkook and Park Jimin allow each other to shine more. They see just like two brothers and even the mess and act childish when they are together. For a long time, they have been great friends and they have become a part of each other's families. At the 2020 Melon Awards, Jimin and Jungkook danced the rest of the night and took it to another level with their power-packed movements.
YoonMin: BTS Jimin and Suga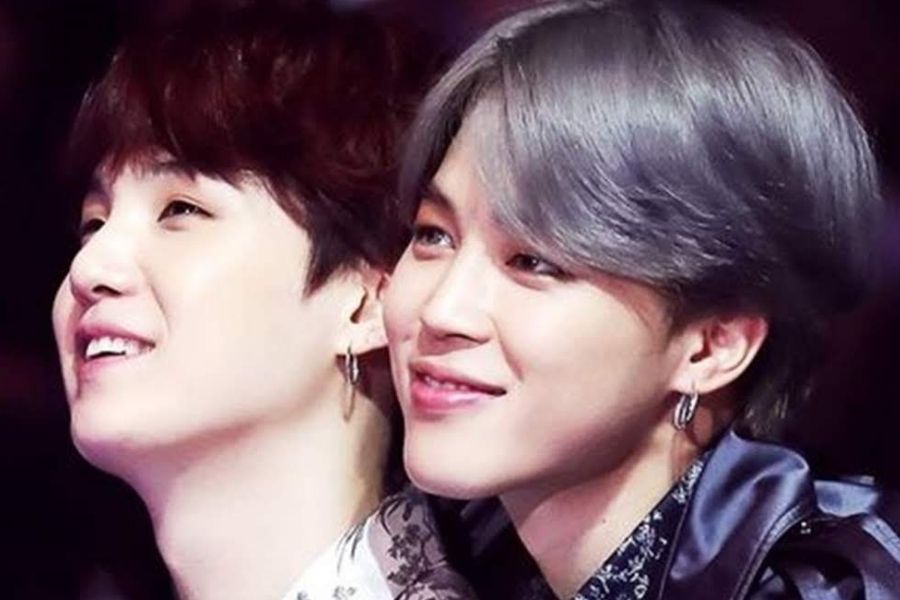 Suga and Jimin showed that they had a fantastic friendship. Besides sharing the same passion, life brought these two icons together and resulted in a passionate connection. They have not time wasted asking fans what the key of their great friendship is, and one ARMY group asked Suga what Jimin meant in his life and what the importance of the singer is on his way, to which he responded: He is a friend I want to take good care of him.
JiHope: Jimin and J-Hope Friendship
According to reports, Jimin and J-Jope K-Pop idols were roommates since the beginning of their careers in the South Korean entertainment industry. According to one source, Jimin is "definitively" the closest BTS member to J-Hope. During their training days, the group's vocalist was said to be the first from the batch to present himself to the South Korean rapper.
JinMin: Jimin and Jin Friendship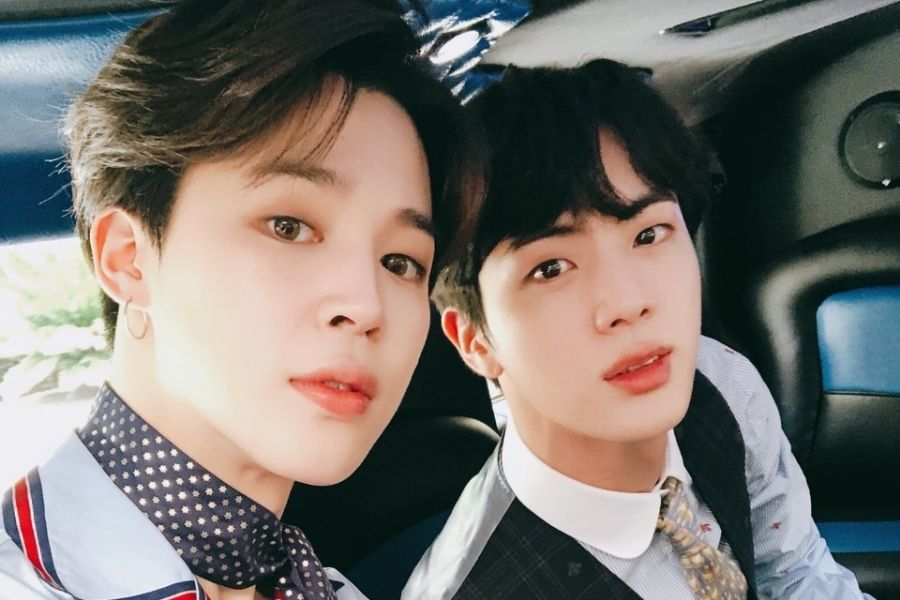 Jin's birthday was on December 4th, 2020, and while he posted a Live Birthday Celebration, it was just him chatting about how his birthday went. He had stated that they had practiced till 10 p.m. and that they would get up at 5 a.m. to practice some more. That is why the rest of the band were not there for his birthday live video, he explained.
MinJoon | Nammin: Jimin and RM Friendship
Jin, RM, and Jimin of BTS had a VLive in which they were recording and having a lot of fun, a mess of laughter, pranks, and challenges. The two vocalists and rapper even competed in a game of rock, paper, scissors, in which the loser had to eat eight cherry tomatoes. Jin felt really bad when RM mentioned that he once told him that he almost had a heart attack because he glanced in the mirror after a bath, saw himself, was about to have a heart attack because of how well-looking he was. Jin then demonstrated how he pushed his hair back and admire his gorgeous reflection. In their rookie days, Jin, RM, and Jimin liked to hang out together.
Early Life of Park Jimin
Park Ji-min was born on October 13, 1995, in the Geumjeong District of Busan, South Korea. His mother, father, and younger brother make his immediate family. He went to Hodong Elementary School and Yonsan Middle School in Busan as a child. He went to Just Dance Academy in middle school to learn popping and locking dance.
Jimin learned contemporary dance at Busan High School of Arts and became a top student in the modern dance department previous to becoming a trainee. Big Hit Entertainment came about as a result of a teacher's suggestion that he audition for an entertainment firm. He moved to Korean Arts High School in 2012 after passing the auditions and graduated in 2014.
Jimin received his bachelor's degree in Broadcasting and Entertainment from Global Cyber University in August 2020. He is studying a Master of Business Administration in Advertising and Media at Hanyang Cyber University as of 2021.