BTS is Dressed in Sharp Suits in Attracting First Concept Picture of 'Butter'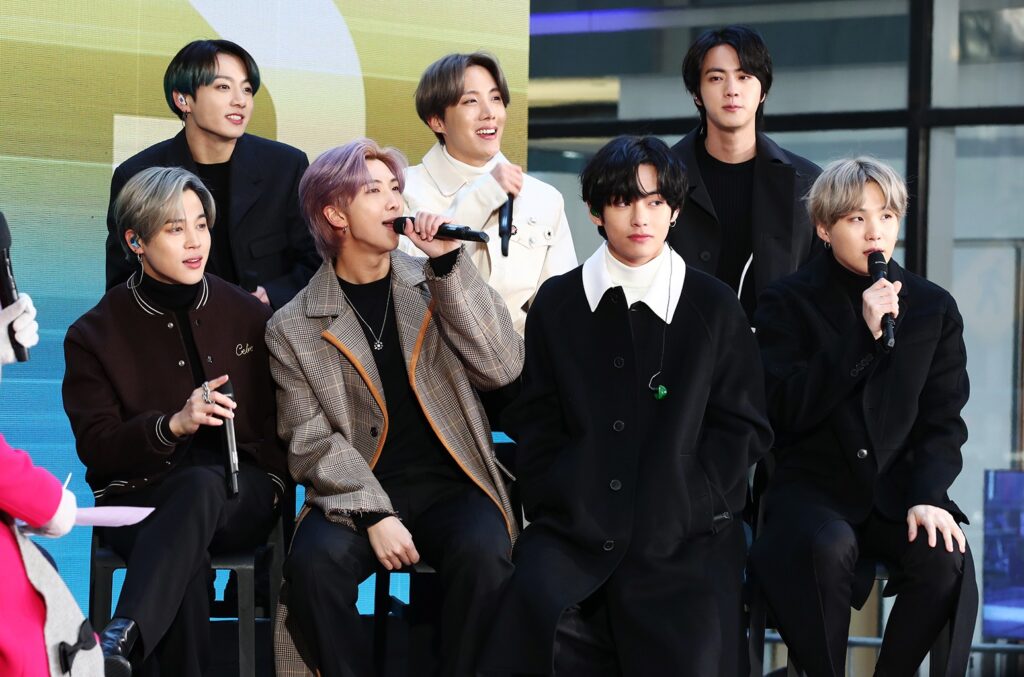 BTS Fans are Excited for 'Butter'
The month of May is full of excitement. BTS will release their second English single, 'Butter,' which has been qualified for a Grammy. The exciting promo content is making fans fascinated as the excitement increases. Following the release of the first concept clip preview poster and concept clips starring Jin and Suga, RM and Jungkook, and J-Hope, Jimin, and V, the first concept picture is now available, and BTS is in full flow. 
Amazing Looks of Each Member of BTS K-Pop Group
The charming preview photo, in which each member is dressed in suits and possesses their own attractive charm, was just released by 21st-century pop icons. RM, Suga, Jin, and J-Hope are all styled sharply in all-white outfits, with Jin and Suga wearing their natural dark hair, while RM and J-Hope reverted to their previous pink and blonde looks, respectively.
Surprisingly, Jimin appears to be embracing a rainbow look in the concept image, whereas V has chosen an undercut while maintaining his natural color of hair. Jungkook, the youngest, wears his hair in a smooth ponytail and a purple hairdo.
After 'Dynamite', BTS is Going to Release its Second English Song 'Butter'
On May 21, BTS will have their next single "Butter." It's a dance-pop track that's full of BTS's slick and charismatic charm. After the release of 'Dynamite' in August of last year, this is the second English single.