Salman Khan Finally Speaks about Kissing Disha Patani in Radhe: Duct Tape was an impromptu Idea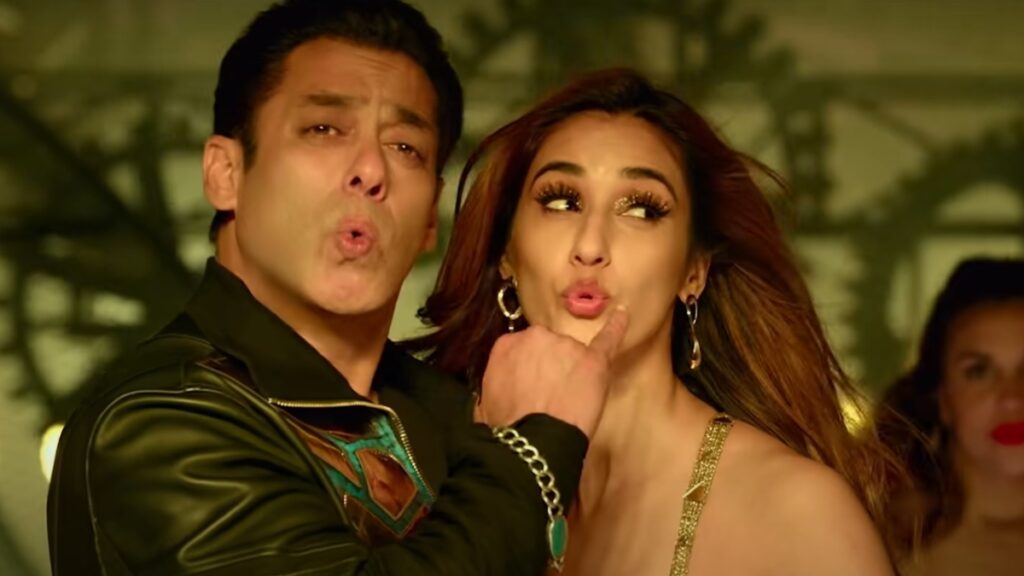 Salman Khan Follows No-Kiss Policy on-Screen. But How Did He Lip-Lock in a Song? Check Out How!
Bollywood actor Salman Khan surprised his fans with an "impromptu" use of duct tape while kissing Disha Patani in the movie 'Radhe.' The actor is well-known in the industry for his no-kiss policy and he always maintains to show any signs of affection in his films. His fans were shocked to see him doing a lip-lock in a song when he came on-screen with Disha Patani this time.
Salman regrets his inability to kiss such a beautiful woman
Disha's lips were wrapped in duct tape, so it wasn't exactly a lip kiss. In a media interview that took place on Monday evening, Salman has now admitted that it was his own idea. They agreed to go through with it despite the actor's statement that it was an "impromptu" situation. Salman joked by praising Disha and then regrets his inability to kiss such a beautiful lady.
Salman Khan said that his movies don't have anything, which can make people uncomfortable. Disha Patani who is such a beautiful and gorgeous lady and he said look at him as he goes and kisses duct tape. Salman laughed when told that the fans were surprised to see the scene and explained that it was an improvised addition. "At the time, it was improvised. It was impromptu," he said.
Radhe is not the sequel of 'Wanted,' Salman Said
Salman gets the closest to kissing on-screen in this scene. The actor is also looking forward to the film's release. When questioned about how people have begun noticing Radhe: Your Most Wanted Bhai as a sequel of Wanted, Salman told that there will never be a sequel of Wanted, but a Radhe sequel could happen if the viewers like it.
Salman said Radhe is not the sequel of 'Wanted.' It is just the character's name Radhe and he is a cop. Radhe's character was also in 'Tere Naam' movie.