Nia Sharma and Devoleena Bhattacharjee apologise to each other after Twitter fight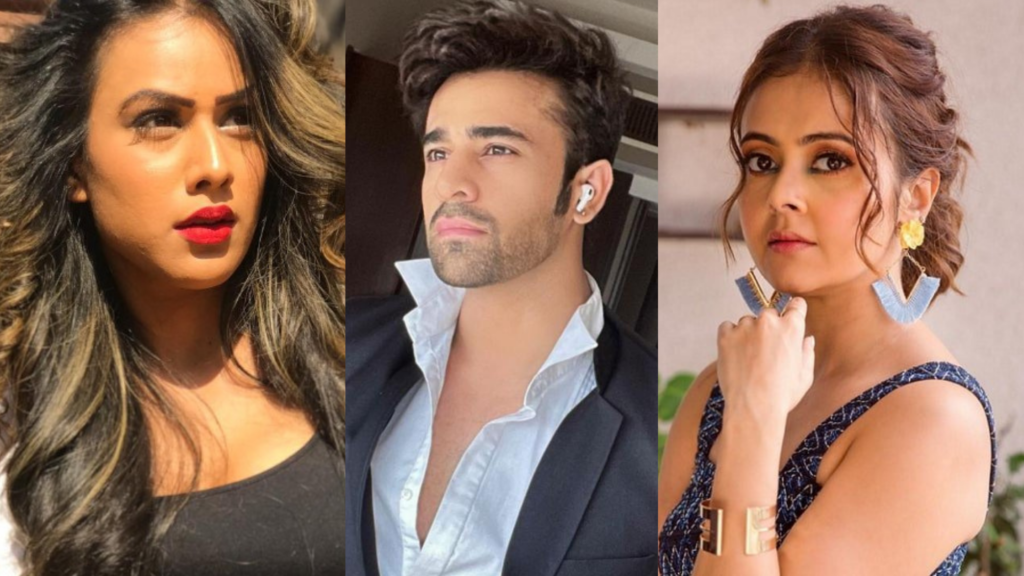 Nia Sharma And Devoleena Bhattacharjee's Twitter War
Pearl V Puri, who is known for starring in the television drama Naagin 3, was arrested for raping a girl some time ago. People on social media have had a variety of reactions to the situation. Many people have defended the actor, while others have labelled him a criminal. Meanwhile, Nia Sharma and Devoleena Bhattacharjee clashed over the actor on social media. Devoleena, in reality, led a group of stars who were rooting for Pearl. Devoleena had wrote in A post that social media messages would not be enough to save him, and that they should go on a hunger strike or hold a candle march.
Nia then replied to Devoleena's post. 'Tell Didi that no one can conduct a dharna or candle march because there is still an outbreak,' Nia wrote. Also, inform Didi that she needs more practice dancing before making dancing reels since she thinks she looks amazing but she doesn't.'
In respond Devoleena said "Please Choti ko koi bato do sirf fashion skills dikhane se koi insaan nahi banta hai," Devoleena said. Acchi soch aur acche dil ki zarurat hoti hai jiski kami dikh rahi hai (It is vital to have good thinking and a healthy heart, both of which are lacking). Let my viewers determine whether I nailed my reels or not. Judge ban gayee yahan pe bhi  (Here also she has become a judge). Instead, concentrate on your photo shoots."
She went on to say, "And waise, all of my tweets were directed at individuals who were insulting, harassing, and cursing the 7-year-old girl, referring to her as a gold digger. Mirchi choti ko kyun lagi kyun lagi kyun lagi kyun lagi kyun lagi Maybe she's one of those people who reacts to articles without double-checking the truth and facts (sic)."
Nia Sharma, Devoleena Bhattacharjee apologize to each other after Twitter fight over Peal case clash
Following that, the two had a lot of disagreements. However, following their Twitter spat, the two have requested an apology. "My mother, brother, and Ravi informed me that what I did was not right, and I suppose three close people could never go wrong, so Devoleena, maybe I crossed my boundary," Nia posted on Instagram Story. Sorry for the inconvenience. "I'm hoping you'll forget everything."
"Hi Nia Sharma, it doesn't matter," Devoleena replied to Nia's tweet, accepting Nia's apologies. Please forgive me if I have offended you." Please convey my good wishes to your mother, brother, and Ravi. Take precautions and take care of yourself.
The Pearl V Puri Rape Case
On June 4, Pearl V Puri was arrested in connection with an alleged rape and molestation case. The actor is accused of raping a young woman. Six persons, including Pearl, were charged with rape by the Waliv Police in Vasai, Mumbai. According to the victim, she was raped in a car and then repeatedly raped by the accused. The police have taken possession of all six suspects. Pearl was arrested for allegedly raping a minor girl under the Protection of Children from Sexual Offenses (POCSO) Act. He will be held in judicial custody until the 18th of June.
The victim recognized the suspect based on his TV show character name, according to Waliv police. The girl's statement was recorded under CRPC 164 and took place in front of the magistrate, according to police officials. The victim is under the age of 12 years, according to Sanjay Patil, DCP Zone 2. Initially, the girl's father had approached Mumbai police. According to sources, the father recorded and recorded the girl's statement. The Mumbai police department received the same footage. The victim's father went to the Versova Police Station and registered a Zero FIR in the case.
Ekta Kapoor, Krystle Dsouza, Anita Hassanandani, Nikki Sharma, Asmita Sood, Roma Bali, Nia Sharma, Aamir Ali, Surbhi Jyoti, Arjun Bijlani, Adhvik Mahajan, Shalin Bhanot, and Sheetal Dabholkar are among the TV celebs who have shown their support for Pearl.
Also read about, "Pearl V Puri Minor Rape Case: Actor will be Shifted to Thane Jail after Tests Negative for Covid-19"