Kangana Ranaut Gets Trolled for Comparing Her Journey with Shah Rukh Khan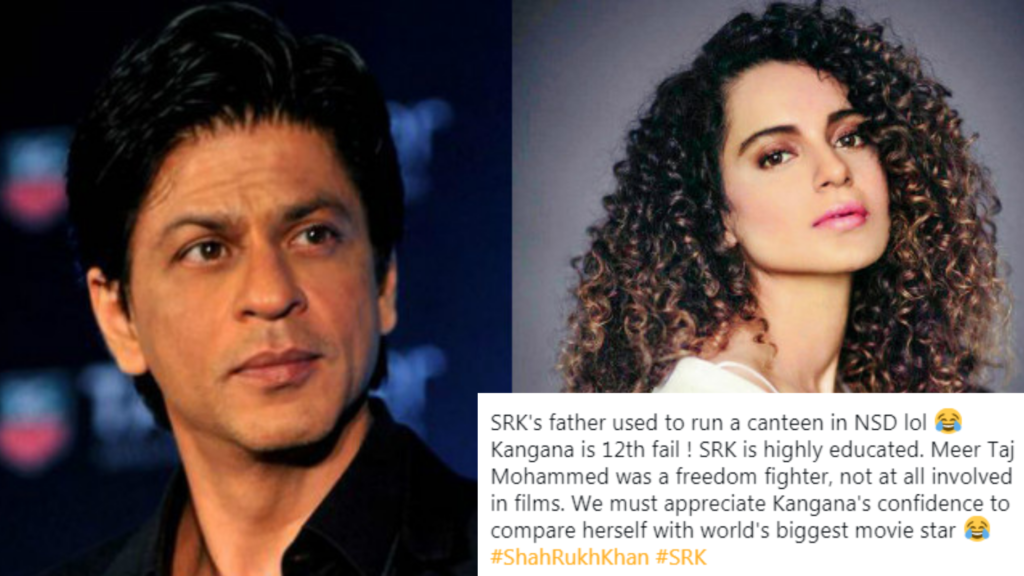 Bollywood's most controversial actress Kangana Ranaut has completed her 15 years in the Bollywood industry. On 28th April 2006, her movie 'Gangster' hit the screen as shared a tweet on Wednesday while she was comparing her journey with Bollywood superstar Shah Rukh Khan. She said that Shah Rukh Khan and her journey are almost the same. 
Kangana Shared her Feelings that How She Struggled!
She wrote it's been 15 years when Gangster released today, Shah Rukh Khan and her success story is same, but SRK was from Delhi, and he passed out from convent school and his entire family had supported him in movies, and she said that she didn't know even single word of English and she came from HP and worked hard, and she had to battle with her father and grandfather, but after 15 years success but still she is fighting for survival and worth it. And, she thanks, everyone. 
She Gets Trolled after Comparing her Journey with SRK
Soon after she compared herself with SRK, she gets trolled. One of the users asked her, "SRK's parents interested in movies?" and another user trolled that she is spreading fake news one more time. 
Users were keeping troll her after this. SRK fans said that she is just spreading rumors and much more.