'Dilbar Girl' Nora Fatehi Is the First African Arab Female Artist to Cross 1 Billion Views on YouTube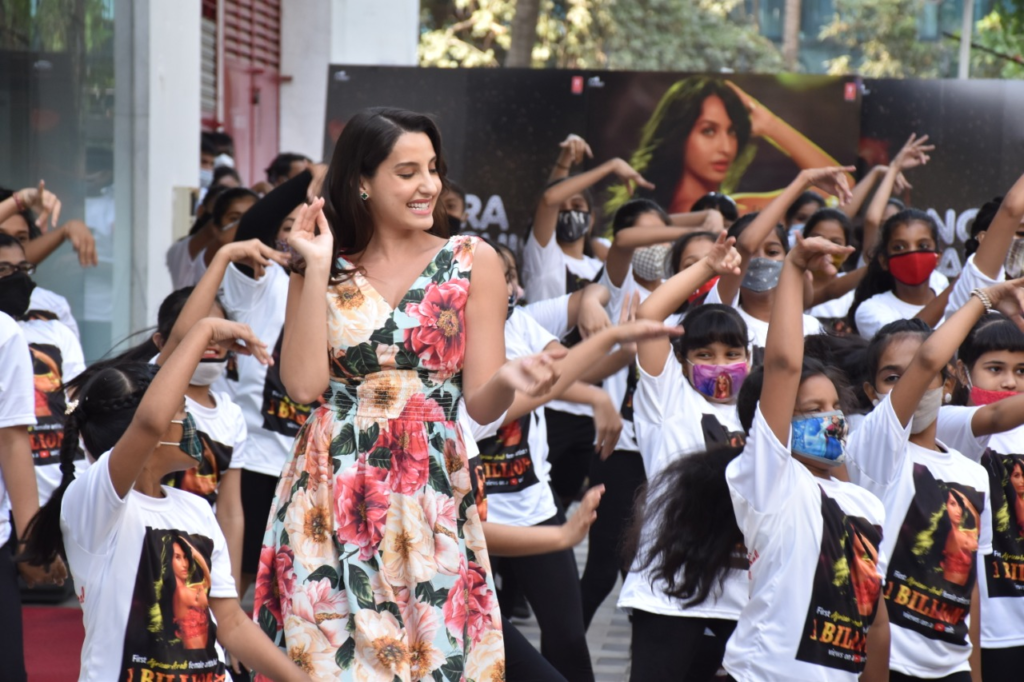 Nora Fatehi has worked on various songs, and every song in which she has worked got many user views on YouTube. However, the song that is called 'Dilbar' has crossed 1 billion views on YouTube. And, this song with more than 1 billion views made her the first African Arab female artist. The 'Dilbar' song was featured in the movie 'Satyamev Jayate' in 2018. Nora has also revealed that the 'Dilbar' song has made a career and introduced her to the people. 
Nora said, "' Dilbar' is an important song for a lot of people. It marked the beginning of a lot of careers and introduced me to the world!"
The song became a hit overnight after it was released. But the thing that blew the mind of the audience was the performance of Nora Fatehi. She danced so well in that song, and she successfully grabs the attention of the audience. This song was at the top list of the audience, and it broke the records after it was released. 'Dilbar' song got number three on the billboard YouTube Music Chart, and it is one of the most viewed songs on YouTube. 
On the first day of its release date, it got 20 million views on YouTube and has now got another achievement. The YouTube unit has made Nora Fatehi the first African Arab Artist. Her dance is appreciated by everyone and she is the pool of talent.  She will soon be seen in the movie called 'The Pride of India.'
This song was composed by Tanishk Bagchi, penned by Ikka Singh and Shabbir Ahmed, sung by Neha Kakkar and Dhvani Bhanushali. 
After getting this news Nora Fatehi reacted and says, "Achieving this glorious feat is a matter of pride for me as I entail the representation of not just India but also Africa and the Middle East. It is gratifying to witness our efforts being rewarded in such a surreal manner. 'Dilbar' has been a very special song not just for me but also a lot of people, inducing the growths of many careers. I'm grateful to all the love and support the entire world has shown to Dilbar and a big thank you to T-Series for believing in me."
T-Series head honcho Bhushan Kumar adds, "Dilbar consistently gives us reason to celebrate – from its achievements on YouTube, the awards it won, to its record-breaking viewership. It is a proud moment to the team who worked towards creating this song and deserve all the success."