BTS Muster Sowoozoo Day 1 and Day 2: Check Out Complete Detail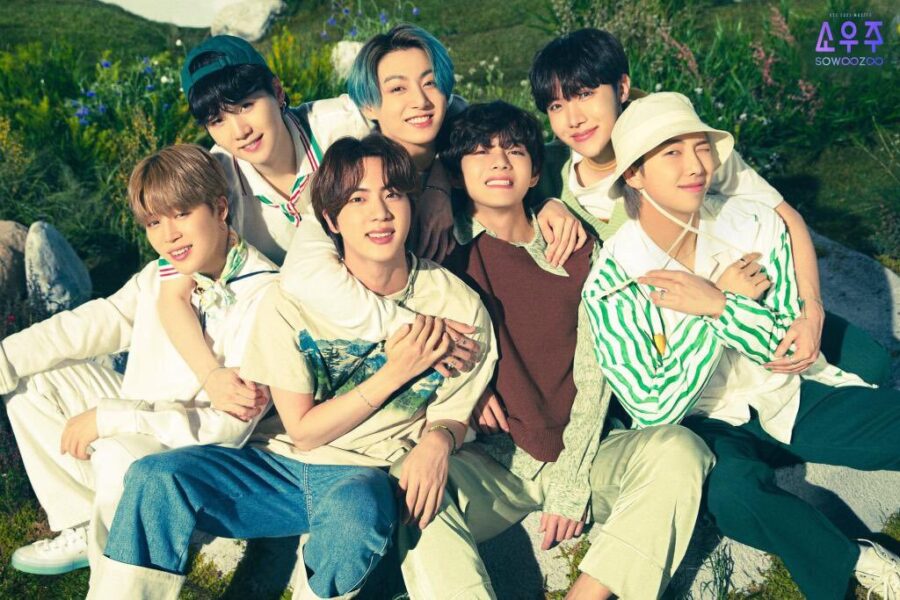 BTS ARMY was very excited about BTS Muster Sowoozoo day 1 and day 2. BTS celebrated their 8th anniversary with live event on 13th and 14th June 2021. On the Sunday event BTS dropped new surprises one after the other. The band had a few too many presents for the audience, from OT7 Daechwita to a comeback of short-sleeved Jungkook with eye-brow piercing.
On Sunday, the first day of BTS Muster Sowoozoo 2021, a special live-streaming event marking BTS's eighth anniversary, came to a close. While fans enjoyed the live event, there were a few exceptional moments that they enjoyed. Here are some of the headlines from Day 1 of Muster Sowoozoo:
OT7 Daechwita
The boy band shocked their fans by performing Daechwita together, making it one for all the fans' "history books." Usually performed by band member Suga's alter ego Agust D, BTS accompanied him at the 2021 Muster Sowoozoo to sing the song. The artists were spotted singing the song while wearing artificial beards and traditional clothes to make the event more fascinating.
Jungkook's Tattoos
Golden Maknae, the 24-year-old youngest member of BTS Jeon Jungkook, shocked audiences by wearing a short-sleeved shirt on concert. The BTS ARMY could see his arm full of tattoos thanks to his half-sleeved shirt and tee. The move happened just days after a South Korean lawyer was chastised by the ARMY for using photographs of a member of the band to support tattoo artists in a judicial fight.
BTS' Jimin and Jungkook's piercing-inspired looks
At the event, the members of the boy band, as usual, wore different clothes. BTS' Jimin and Jungkook, on the other hand, stood out from the crowd with their attire, as they walked onto the platform with lip and eyebrow piercings, respectively. While Jungkook had previously showcased his eyebrow piercing during the launch of their recent single Butter, most fans were shocked by Jimin's new appearance.
V's Chase
BTS is recognised for their high performances and chaotic behaviour. This year, the band conformed to their names again, with Taehyung and Jungkook engaging in a water battle throughout their performance. V was seen spraying water at Jungkook during the band's performance, depicting a water fight they had at an earlier event, only to be hunted and get water poured back at him.
BTS Muster Sowoozoo Day 2
'Chicken Noodle Soup'
On Muster day 2, J-Hope's song 'chicken Noodle Soup' with Becky G received an OT7 remix. And fans couldn't get over the group's sophisticated vocals.
'Fire'
BTS performed a new fire version of their smash song 'Fire'. ARMY saw stage equipment catch on fire during a BTS performance, but the extremely watchful personnel quickly stopped it. The colorful fireworks were a reference to June being Pride Month and BTS's constant statement of self-love transcending class, gender, and color.