Aly Goni has Something Special Planned for Jasmin Bhasin's Birthday, and TV's Love Birds are leaving for Goa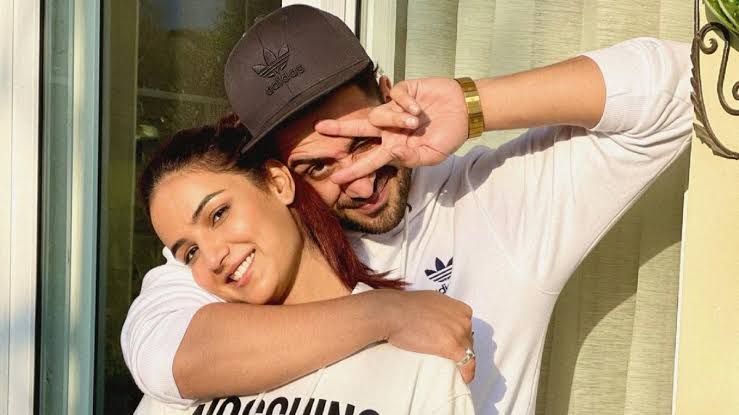 Aly Goni and Jasmin Bhasin are the cutest couple on television. They never fail to stun their followers with their adorableness. Aly is now preparing a surprise for Jasmin's 30th birthday.
On June 26, Aly and Jasmin would go for Goa. On June 28, the couple will just be in Goa to celebrate Jasmin's birthday. According to reports, Aly's sister Ilham and her family will also be joining the couple in Goa.
Aly had also recently given Jasmin a basket of red roses as a pre-birthday gift. "It's only a few days till your birthday. Have a lovely day. Aly penned a message and included it with the flowers, AG."
In the Bigg Boss 14 house, Jasmin and Aly expressed their feelings for each other. The couple has been seen together multiple times outside the Bigg Boss house, whether for shopping or dinner outings.
Aly wrote on his Instagram stories in April of this year for his followers and said ask him anything and he added that he will answer only 5 questions. And one of his followers asks him, 'will you marry me?'
And to reply to this, Ali put his picture with Jasmine and told her that could you get permission from Jasmin. Jasmin was also seen preparing Iftaari for Aly's family throughout the Ramadan month. 
Aly Goni and Jasmin Bhasin have also appeared together in a number of songs, including Tony Kakkar's Tera Suit and Vishal Mishra's Tu Bhi Sataya Jayega.
Aly Goni and Jasmine Bhasin Relationship
Actor Jasmin Bhasin and Aly Goni have moved from friends to lovers, with much of the change taking place during their time on Bigg Boss 14. Jasmin has now spoken up about her experience 'dating' Aly, whom she has known for years, in an interview.
At the start of the season, Jasmin entered the Bigg Boss 14 house. Aly moved into the house a few months later. While they have always stated that they are good friends, fans were able to see their connection during their journey inside the home. Jasmin was asked about dating Aly in a new interview. After Bigg Boss, Aly stated that he intended to go through a "dating period" with her. "We never had this 'dating' thing happening with each other," she replied. We wanted to learn more about this stage. But nothing has changed; we still seem like friends, and we're the same – joking around with each other, pulling each other's leg, and travelling together, chilling and having a good time. What exactly is a dating phase? It's the same for both of us.
She was then questioned if their different families were putting any pressure on them now that their relationship was public. "No, our families are quite relaxed and there is no pressure," Jasmin replied.