Happy Birthday Ariana Grande: 40 Things You Need to Know About Ariana Grande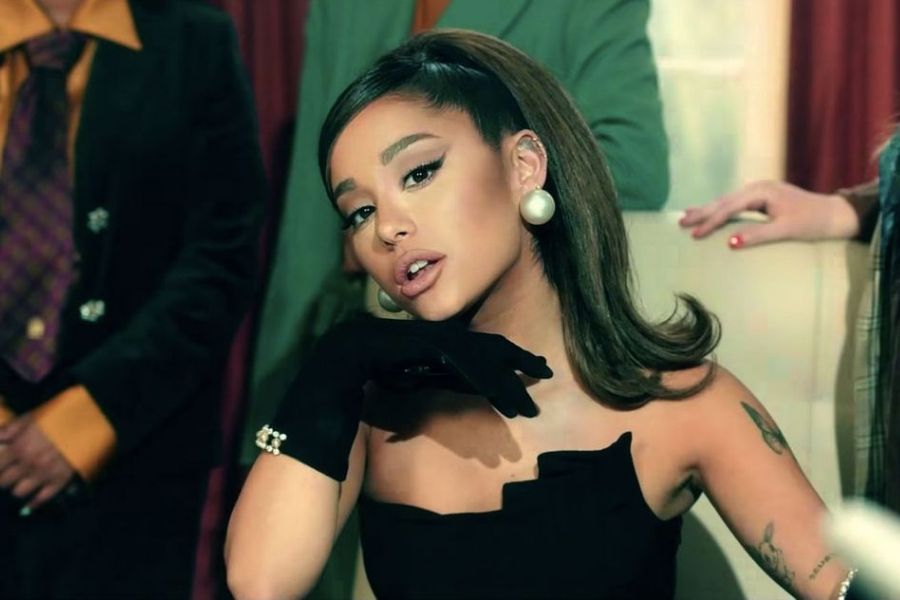 Ariana Grande, an American singer, and actress is 28 today, but she always looks like 20. Ariana Grande is the new "it" girl, with a passionate personality and even more enviable sense of style. Her red carpet appearances are as stunning as her music, and they continue to improve with each passing year. Ariana sets the trend by showing the world how to wear an oversized hoodie as a dress and master the high ponytail.
Grande was born on June 26, 1993, in Boca Raton, Florida, to graphic artist Edward Butera and businesswoman Joan Grande. She began singing and performing at an early age, and by the time she was a teenager, she had established herself in the local theatre scene. Her big break came in 2008 when the 15-year-old was cast as Charlotte in the Broadway production of 13, a play about growing up in New York City. Grande received a National Youth Theatre Association Award for her early part.
She had a brief role on a TV show called The Battery's Down two years later, and she performed in the musical Cuba Libre.
Ariana Grande has been performing since she was a small child. Her appearance in a Broadway play at the age of 15, followed by tiny TV roles, helped her get the role of Cat on Victorious on television. She subsequently went on to star in the spinoff Sam & Cat before launching a successful musical career with five albums: Yours Truly (2013), My Everything (2014), Dangerous Woman (2016), Sweetener (2018), and Thank U, Next (2018). (2019). Read about Ariana Grande secretly got married with Dalton Gomez at 300-yr-old home.
40 Things You Need to Know About Ariana Grande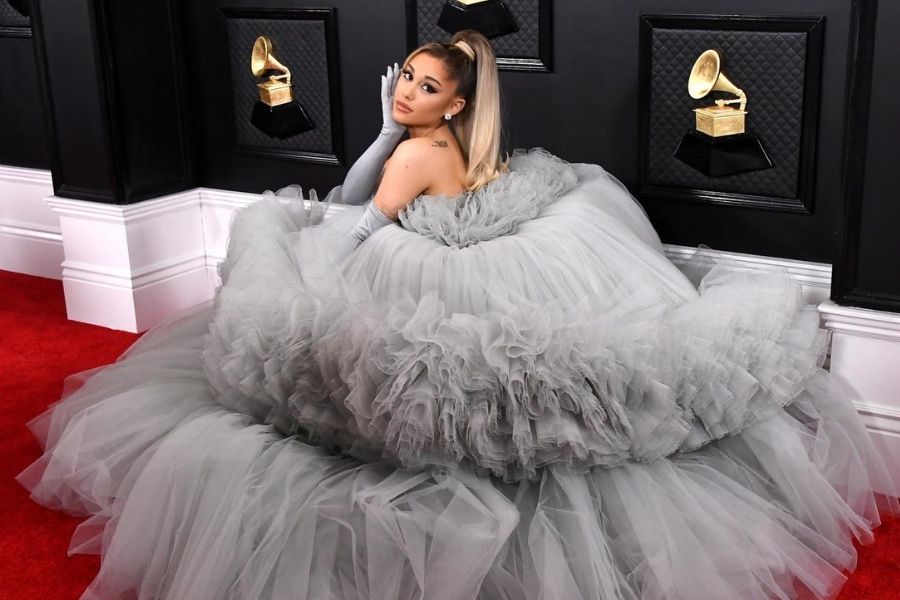 Cocoa Puffs is Ariana's favorite cereal.

Her natural hair is Black and curly 

She's Instagram's second most popular user.

Coco, Cinnamon, Strauss, Lafayette, Pignoli, Myron, Snape, and Lily are Ariana's eight dogs.

She's allergic to cats and bananas.

Strawberry is her favorite fruit.

She said in 2014 that she was raised Catholic but now has a Kabbalah connection.

Ariana is a vegan.

She has a farm full of animals because she is a huge animal lover.

Her vocal range is incredible, but in case you didn't know, she has a 4-octave vocal range, and that is why she can touch such high notes.

She didn't appear to have received any formal training.

Ariana has always been fascinated by the supernatural.

She believes in the existence of devils.

Ariana revealed that she grew up pronouncing her last name differently than the majority of us saying it. 

She is a huge Harry Potter fan who admits to being a Slytherin at heart. Ariana has a tattoo of the word "Lumos" which was inspired by the franchise.

When her second album, My Everything, was released, it debuted at number one in 76 countries.

She began her career on Broadway in a play called 13 before starring as Cat Valentine on Nickelodeon's Victorious.

She is a huge fan of horror Genre

About Her ponytail, She previously stated that she only wore her hair this way to disguise the damage her tresses have suffered as a result of the regular dyeing she had to endure while performing on Nickelodeon.

Her favorite color is lavender.

Ariana is a Disney lover who chose to spend her 21st birthday at the Walt Disney World Resort's Magic Kingdom.

Her most beloved holiday is Halloween.

She is Italian, with origins from both Abruzzo and Sicily.

Did you know that the Thank U, Next album took only two weeks to record? Ariana and her collaborators worked fast to develop and record the album's 12 songs, which were recorded in Jungle City Studios in New York City.

Jim Carrey is Ariana Grande's favorite actor.

She Visits the White House Frequently.

Ariana stated that "The Wizard of Oz" was her favorite film as a child.

Ariana is terrified of heights.

In 1998, she was hit by a puck twice, resulting in slight bruising but no significant injuries.

Ariana is the first female singer to debut at number one with both of her albums since 2010.

She may put up a fantastic show, but she can also be an introvert.

"Somewhere Over the Rainbow" is the first song she recalls singing, she claims.

In her first song, "Put Your Hearts Up," Ariana expresses her dissatisfaction. Even though the 2011 song was a good chorus, Ariana later stated that she believed it was unoriginal and fake.

Her favorite film is Bruce Almighty.

Ariana loves hockey and sung the national anthem at a Panthers game when she was eight years old.

She earned the lead role in Annie and has been obsessed with performing ever since.

Her first concert was with Katy Perry.

Ariana has performed at the White House on several occasions, including the White House Women of Soul and the White House Easter Egg Roll.

According to Complex, she used to play the french horn and can play a little piano.

She has her own Starbucks coffee drink that you can get right now.