Yash Starrer KGF Chapter 2 Release Date Out: Yash Fan Writes a Letter to PM Modi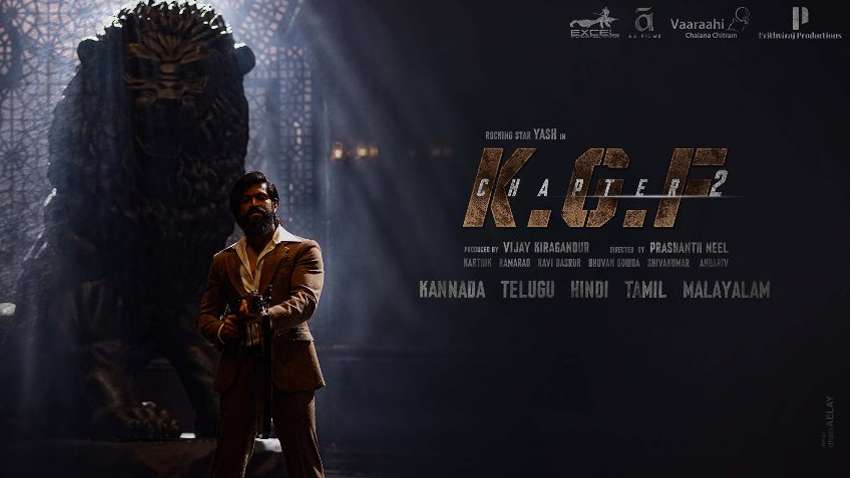 Tamil Superstar Yash has been gaining popularity after his movie 'KGF: Chapter 1.' And, his fans are going crazy after him. Fans of him are waiting for his upcoming movie KGF: Chapter 2, which is announced to release in July 2021. Well, the wait is over now for his fans, because the release date of KGF chapter 2 is the 16th of July 2021. The movie is directed by Prashanth Neel.
One of his fans wrote a letter to PM Modi to announce a national holiday on the release date of KGF Chapter 2. 
Yash's Crazy Fan Requests KGF: Chapter 2 Release Date as National Holiday
In Karnataka, Yash has a loyal fan following and after the success of his movie KGF: Chapter 1 in 2018, he got famous not only in Tamil Nadu but in other states as well. Now there are a few months remaining in releasing the movie, and a strange thing happened. A die-hard fan of Yash writes a letter to PM Modi to declare a national holiday on the release date of KGF: Chapter 2. 
A Twitter name 'Rocky Styles' wrote a letter to PM Modi requesting him to announce KGF: Chapter 2 release date (16th July 2021) as a national holiday. He also tagged the PM of India's official Twitter handles to post his letter. He wrote, "As we all know the most expected Yash's KGF Chapter 2 is releasing on 16/07/2021, Friday. People are eagerly waiting for the movie. So, we are requesting you to declare a national holiday on 16/07/2021. Try to understand our feeling. It's not just a movie, it's our emotion."
KGF: Chapter 2 is Going to Release on July 16!
KGF: Chapter 2 is produced by Hombale Films, and it is all set to out on July 16. It will be released in multiple languages like Tamil, Hindi, Kannada, Telugu, and Malayalam.  In January, the makers of the movie announced the release date on Twitter. Homebase Films, which is the production house announced, "KGFChapter2 Worldwide Theatrical Release On July 16th, 2021. #KGFChapter2onJuly16." 
Earlier, it was stated the KGF Chapter 2 was going to release on October 23, 2020. However, because of Coronavirus, the shooting of the film couldn't be completed. This was the reason the film shooting has to be postponed. The period film stars Yash, Raveena Tandon, Srinidhi Shetty, Sanjay Dutt, Prakash Raj, and Anant Nag are an important role. 
What Audience can Expect from the KGF: Chapter 2
Don Andrew, who actually gave the contract to Rocky to kill Garuda, will be left frustrated because he wanted to overtake the mine.

Garuda's uncle Adhira had promised Garuda's father that he will not stake the claim until Garuda was alive. And, Adhira will be essayed by new inning of actor Sanjay Dutt.

Actress Raveena Tandon is also playing a vital role in the second part of KGF.

Inayat Khalil who is a don-smuggler in Dubai had eyes on the mine and, may try to extend his empire in India. 

It will be interesting to see whether Rocky after taking over the throne will attenuate the slaves or do something else.
Expectations are high for This Movie…..
It can be seen that people are crazy about this movie and you can get an idea after requesting a national holiday on release date by a diehard fan of Yash. Let's see what happens next.