The Rise of Olivia Colman: From British Gem to International Star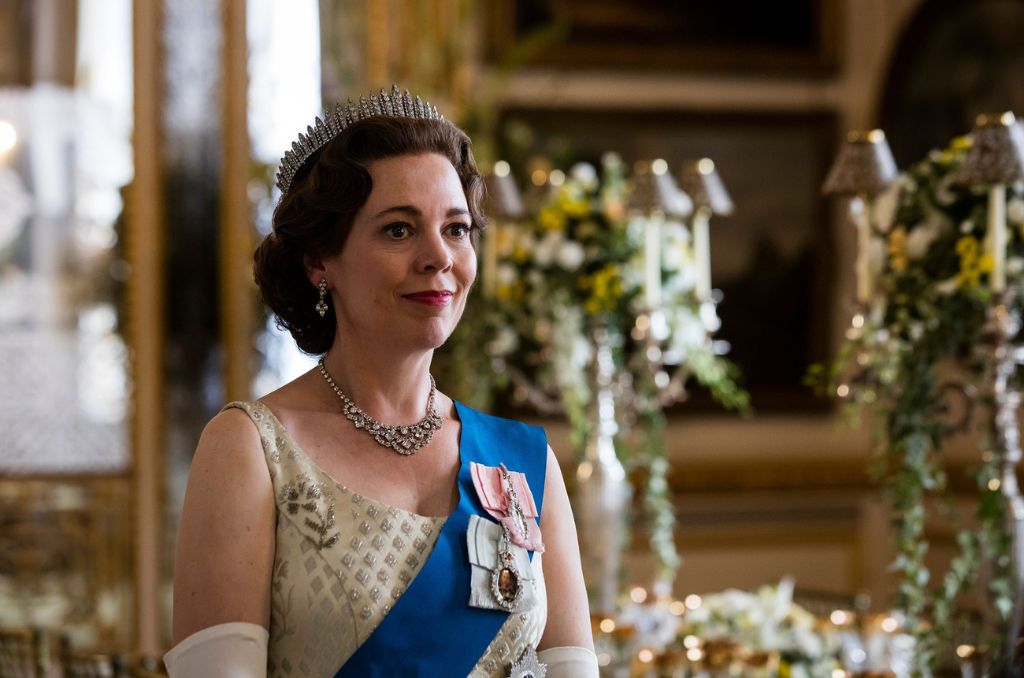 Olivia Colman is a British actress who has gained widespread recognition and acclaim for her performances in film, television, and theater. She is known for her ability to inhabit a wide range of characters with authenticity and emotional depth, making her one of the most talented and versatile actresses working today.
In this blog post, we will explore Olivia Colman's career, from her early days in British television to her recent success on the international stage. We will examine her most memorable performances, her approach to acting, and the impact she has had on the industry.
Early Career:
Olivia Colman began her acting career in the early 2000s, appearing in a number of British television shows such as "The Office" and "Peep Show". These early roles showcased her comedic talent and helped establish her as a rising star in British entertainment.
However, it was her performance in the crime drama "Broadchurch" that truly brought her to the attention of a wider audience. In the series, Colman played Detective Sergeant Ellie Miller, a complex and emotionally resonant character that earned her critical acclaim and a devoted fan following.
Rise to International Fame:
Following the success of "Broadchurch", Olivia Colman began to receive more high-profile roles in both film and television. In 2016, she starred in the critically acclaimed British comedy-drama "Fleabag", playing the emotionally fraught character of Godmother.
However, it was her role in the Netflix series "The Crown" that truly propelled Colman to international fame. In the series, she played Queen Elizabeth II, taking over the role from Claire Foy. Colman's performance was widely praised for its nuanced portrayal of the monarch, earning her a Golden Globe and an Emmy award.
She appeared in The Mothering Sunday and The Electrical Life of Louis Wain, both dramas, and The Mitchells vs. the Machines and Ron's Gone Wrong, all animated science fiction features, in 2021. Landscapers was an HBO true-crime miniseries that Colman starred in alongside David Thewlis and for which she served as executive producer alongside her husband, Ed Sinclair. Colman's performance in the series and the show itself won high marks from reviewers.
In the same year, Colman also acted in The Lost Daughter, a psychological drama directed by Maggie Gyllenhaal and based on Elena Ferrante's novel of the same name. She was nominated for Best Actress at the Golden Globes, the SAG Award, and the Academy Award for her outstanding performance. Colman won the first-ever Children's and Family Emmy Award for Outstanding Guest Performance for her role as Sarah Nelson in the first season of the Netflix coming-of-age series Heartstopper, which aired in 2022.
Colman also starred in the coming-of-age comedy film Joyride in 2022.In Sam Mendes' romantic drama film Empire of Light, she starred as the main character. She received a Golden Globe Award nomination and critical acclaim for her work in the picture. She also voiced major characters in the animated films Scrooge: A Christmas Carol (Netflix) and DreamWorks' Puss in Boots: The Last Wish.
Colman will appear in the Disney+ miniseries Secret Invasion, which is situated in the Marvel Cinematic Universe. It is set to premiere in 2023. She'll be playing the role of little Charlie in the musical flick Wonka, which serves as a prologue to Roald Dahl's Charlie and the Chocolate Factory. The release date is set for December 15th, 2023. Colman will also play Miss Havisham in Great Expectations, an FX / BBC historical drama based on Charles Dickens' novel of the same name.
Approach to Acting:
One of the reasons that Olivia Colman is such a beloved and respected actress is her commitment to authenticity in her performances. She is known for her ability to fully inhabit the characters she plays, bringing a sense of emotional truth to every scene.
In an interview with The Guardian, Colman spoke about her approach to acting: "I don't think I'm particularly good at acting, but I am good at being other people. And that's what I enjoy doing." This commitment to embodying her characters has led to some of her most memorable performances, such as her portrayal of a grieving mother in "The Crown" or her turn as the eccentric Queen Anne in "The Favourite".
Personal Life:
Colman met Ed Sinclair, a third-year law student who had grown disillusioned with law and preferred writing, while they were both appearing in a Footlights production of Sir Alan Ayckbourn's Table Manners in the late '90s. They tied the knot in August 2001, and now Colman and Sinclair are raising three kids together. Location: South London.
Colman has been serving as a judge at the Norwich Film Festival since 2013. She was one of two hundred well-known people who opposed Scottish independence in a letter to The Guardian in August 2014, ahead of that year's referendum in September. In 2020 November, she criticised violence and discrimination towards trans women by signing an open letter.
Impact on the Industry:
Olivia Colman's impact on the acting industry cannot be overstated. She has become a role model for young actors, particularly women, who are looking to break into the industry and create authentic, emotionally resonant performances.
In addition to her acting talent, Colman has also become known for her humility and kindness on set. She is often praised by her colleagues for her generosity and willingness to help others improve their performances.
Olivia Colman Filmography:
Year
Title
Role
Notes

TBA

Wicked Little Letters

Edith Swan

Filming; also producer

2023

Wonka

TBA

Post-production

2022

Joyride

Joy

Empire of Light

Hilary Small

Scrooge: A Christmas Carol

Past

Voice

Puss in Boots: The Last Wish

2021

The Mitchells vs. the Machines

PAL

Voice

Mothering Sunday

Mrs. Clarrie Niven

The Electrical Life of Louis Wain

Narrator

The Lost Daughter

Leda Caruso

Also executive producer

Ron's Gone Wrong

Donka Pudowski

Voice

2020

The Father

Anne

2019

Them That Follow

Hope Slaughter

2018

The Favourite

Queen Anne

2017

Murder on the Orient Express

Hildegard Schmidt

2015

The Lobster

Hotel Manager

Thomas & Friends:

Sodor's Legend of the Lost Treasure

Marion

Voice; English dub

London Road

Julie

2014

Cuban Fury

Sam Garrett

Pudsey the Dog: The Movie

Nelly the Horse

Voice

Thomas & Friends: Tale of the Brave

Marion

Voice; English dub

The Karman Line

Sarah

2013

I Give It a Year

Linda

Locke

Bethan Maguire

Voice

2012

Hyde Park on Hudson

Queen Elizabeth

2011

Tyrannosaur

Hannah

Arrietty

Homily

Voice; UK dub

The Iron Lady

Carol Thatcher

2009

Le Donk & Scor-zay-zee

Olivia

2007

Hot Fuzz

PC Doris Thatcher

Grow Your Own

Alice

I Could Never Be Your Woman

Hairdresser

Dog Altogether

Anita

Short film

2006

Confetti

Joanna Roberts

2005

Zemanovaload

TV Producer

One Day

Ian's Mother

Short film

2004

Terkel in Trouble

Terkel's Mother

Voice; English dub
Olivia Colman Television:
Year
Title
Role
Notes

2023

Great Expectations

Miss Havisham

Miniseries

Secret Invasion

Sonya Falsworth

Upcoming miniseries

2022–present

Heartstopper

Sarah Nelson

6 episodes

2021

Trip Hazard: My Great British Adventure

Narrator

4 episodes

Landscapers

Susan Edwards

4 episodes

Also executive producer

Superworm

Narrator

Television special

2020

The Simpsons

Lily

Voice; Episode: "The 7 Beer Itch"

Becoming You

Narrator

6 episodes

Cinderella: A Comic Relief Pantomime for Christmas

Fairy Godmother

Television special

2019–2020

The Crown

Queen Elizabeth II

20 episodes

2019

Les Misérables

Madame Thénardier

4 episodes

2018

Flatpack Empire

Narrator

3 episodes

Natural World

Narrator

Episode: "The Super Squirrels"

Watership Down

Strawberry

Voice; 4 episodes

2017

Inside Dior

Narrator

2 episodes

2016–2019

Fleabag

Godmother

9 episodes

2016–2018

Flowers

Deborah Flowers

12 episodes

The Secret Life of the Zoo

Narrator

35 episodes

2016

Drunk History

Ethel Le Neve

Episode: "2.7"

The Night Manager

Angela Burr

6 episodes

We're Going on a Bear Hunt

Mum

Voice; Television special

2014–2018

Thomas & Friends

Marion

Voice; 9 episodes

2014

Big Ballet

Narrator

3 episodes

The 7.39

Maggie Matthews

2 episodes

W1A

Sally Owen

Episode: "1.4"

The Secrets

Pippa

Episode: "The Dilemma"

Mr. Sloane

Janet Sloane

6 episodes

This is Jinsy

Joan Jenkins

Episode: "The Golden Woggle"

2013

The Suspicions of Mr Whicher:

The Murder In Angel Lane

Susan Spencer

Television film

Run

Carol

2 episodes

The Thirteenth Tale

Margaret Lea

Television film

The Five(ish) Doctors Reboot

Herself

Television film

2013–2017

Broadchurch

DS Ellie Miller

24 episodes

2012

Accused

Sue Brown

Episode: "Mo and Sue's Story"

Bad Sugar

Joan Cauldwell

Television film

2011–2012

Twenty Twelve

Sally Owen

10 episodes

2011

Comic Relief: Uptown Downstairs Abbey

O'Brien

Television film

Exile

Nancy Ronstadt

3 episodes

2010–2014

Rev.

Alex Smallbone

19 episodes

2010

Doctor Who

Prisoner Zero

Episode: "The Eleventh Hour"

2009

Skins

Gina Campbell

Episode: "Naomi"

Midsomer Murders

Bernice

Episode: "Small Mercies"

Mister Eleven

Beth Paley

2 episodes

2008, 2018

Would I Lie to You?

Herself

2 episodes

2008–2009

Beautiful People

Debbie Doonan

12 episodes

2008

Love Soup

Penny

Episode: "Integrated Logistics"

Hancock and Joan

Marion

Television film

Consuming Passions

Janet Bottomley

Violetta Kiss

Television film

2007

The Grey Man

Linda Dodds

Television film

The Time of Your Life

Amanda

6 episodes

2006–2008

That Mitchell and Webb Look

Various characters

13 episodes

2005

Angell's Hell

Belinda

Television film

Look Around You

Pam Bachelor

6 episodes

The Robinsons

Connie

Episode: "1.3"

Murder in Suburbia

Ellie

Episode: "Golden Oldies"

ShakespeaRe-Told

Ursula

Episode: "Much Ado About Nothing"

2004–2006

Green Wing

Harriet Schulenburg

18 episodes

2004

Black Books

Tanya

Episode: "Elephants and Hens"

Swiss Toni

Linda Byron

Episode: "Troubleshooter"

NY-LON

Lucy

Episode: "Something About Family"

Coming Up

Receptionist

Episode: "The Baader Meinhoff Gang Show"

2003–2015

Peep Show

Sophie Chapman

32 episodes

2003

Gash

Various characters

3 episodes

Eyes Down

Mandy Foster

Episode: "Stars in Their Eyes"

The Strategic Humour Initiative

Various characters

Television film

2002

Rescue Me

Paula

Episode: "1.4"

Holby City

Kim Prebble

Episode: "New Hearts, Old Scores"

The Office

Helena

Episode: "Interview"

2001

The Mitchell and Webb Situation

Various characters

5 episodes

People Like Us

Pamela Eliot

Episode: "The Vicar"

Mr Charity

Distressed Mother

Episode: "Nice to Feed You"

Comedy Lab

Linda

Episode: "Daydream Believers: Brand New Beamer"

2000

Bruiser

Various characters

6 episodes
Olivia Colman Theatre:
| | | | |
| --- | --- | --- | --- |
| Year | Title | Role | Theatre |
| 2017 | Mosquitoes | Jenny | Royal National Theatre, London |
| 2012 | Hay Fever | Myra Arundel | Noël Coward Theatre, London |
| 2009 | England People Very Nice | Philippa | Royal National Theatre, London |
| 2000 | Long Day's Journey into Night | Cathleen | Lyric Theatre, London |
Philanthropy:
Olivia Colman has also been involved in a number of philanthropic efforts throughout her career. She is an ambassador for the charity Action for Children, which works to support vulnerable children and families across the UK.
In addition to her work with Action for Children, Colman has also supported other charitable causes such as Save the Children and the Alzheimer's Society. Her commitment to using her platform to make a positive difference in the world is yet another reason why she is so beloved by fans and colleagues alike.
Olivia Colman is a rare talent in the acting industry, combining authenticity, emotional depth, and versatility in every performance. Her rise to international fame has been a joy to watch, and her impact on the industry is sure to be felt for years to come.
As she continues to take on new challenges and inspire new generations of actors, we can't wait to see what Olivia Colman will do next. She is a true gem in the world of entertainment, and we are lucky to have her.