NU'EST Hwang Minhyun reportedly will join the cast of tvN's drama 'Return'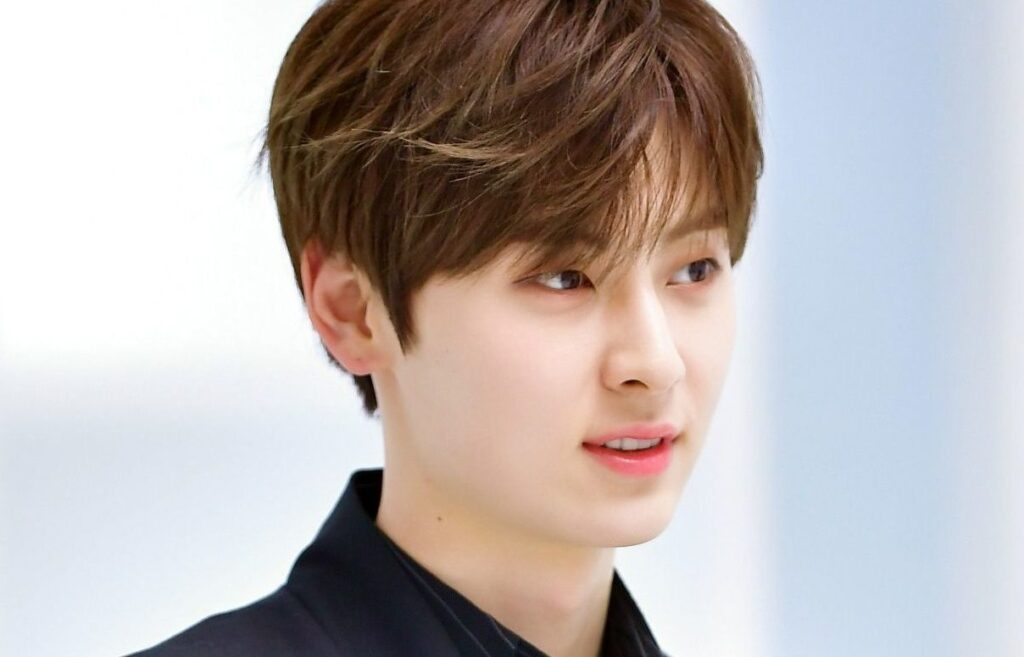 With the Hong Sisters' upcoming film, "Return," NU'EST Minhyun could make a dramatic comeback. Following "Live On," Hwang Minhyun may return with a new fantasy drama.
NU'EST's Minhyun to Possibly Join Lee Jae Wook in Hong Sisters' New Drama 'Return'
According to a report published in the media on April 21, idol-turned-actor Hwang Minhyun has been cast in tvN's upcoming series "Return," written by the popular Hong Sisters, who also wrote the blockbuster dramas "Hotel Del Luna," "Master's Sun," "A Korean Odyssey," and others.
Lee Jae Wook of "Extraordinary You" and actress Park Hye Eun was previously announced to star in the drama. The two Korean stars are said to have already read the script for "Return" and are just waiting for filming to begin.
The tale of young magicians who are destined to deal with heavenly spirits on Earth will be the focus of the upcoming fantasy-romance drama. The second half of 2021 is scheduled to see the premiere of tvN's "Return." Meanwhile, Hwang Minhyun's management company, Pledis Entertainment, has yet to comment on the news about their artist.
If Hwang Minhyun accepts the drama role in "Return," it will be his second after breaking into the industry. He first drew attention in the 2020 school drama "Live On," in which he played the president of the broadcasting club, who is brilliant, handsome, and cold. This was also his first lead drama role, and the audience reacted positively.
NU'EST, one of the newest K-Pop boy groups, has been honing their skills not just in the music industry but also in the acting world. NU'EST members begin to demonstrate their artistic flexibility. They go above and beyond to demonstrate their passion for the arts. These idols are all set to take fresh and beautiful paths in their chosen careers after dominating the stage with epic performances.
NU'EST's main rapper Kim Jong Hyun begin his acting career with the new idol-romance-drama "I'll Be Your Night."
NU'EST's main rapper Kim Jong Hyun, also known as JR, is set to begin his acting career with the new idol-romance-drama "I'll Be Your Night." Lee Shin, JR's character, will be played by him. The second half of this year is expected to see the premiere of his upcoming season (2021).
Other NU'EST members, besides Hwang Minhyun, have stated their involvement in new drama and stage play ventures. Baekho, the lead vocalist of NU'EST, is set to make his stage debut in the upcoming musical "Midnight Sun." He will play the lead role of Haram in the film.
What are your thoughts on Hwang Minhyun's latest drama "Return"?