Karan Mehra and Nisha Rawal Domestic Violence Case
After being arrested by the Mumbai Police on June 1, TV actor Karan Mehra was granted bail and disclosed shocking truth about his marriage. Karan and his wife Nisha Rawal had publicly denied allegations of marriage problems, but now the truth has come out, and Karan has been accused of domestic violence.
Karan Said That Nisha Diagnosed With Bipolar Disorder 5 To 6 Years Ago
Karan said in his most recent interview following the incident that his wife, actress Nisha, was identified with bipolar five to six years ago. "Actually, Nisha has mood changes and a severe anger streak," Karan Mehra told. She'd throw things and injure herself and others. She was diagnosed with bipolar disorder 5 to 6 years ago.
They have been married for 9 years and they know each other for 14 years and have a son. They had been experiencing marital issues for some time before deciding to split up in March. Mehra has expressed his sadness, saying that he never expected his marriage to reach this point.
Nisha Slammed her Head, Karan Says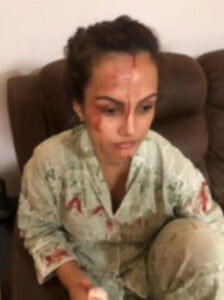 Nisha and her brother arranged last night's event, according to Karan Mehra. They even turned off the house's CCTV cameras. According to him, Nisha slammed her head and blamed it on him.
Nisha blamed Karan of having an Extramarital Affair
Nisha Rawal went out in an interview after Karan Mehra claimed that his wife had wrongly accused her of domestic abuse. Nisha alleged Karan of having an extramarital affair in an interview with a news reporter on Tuesday. She stated that she had actually deal with his behaviour for a long time and that, even after hearing of his alleged affair, she opted to remain with him and talk about it in order to keep their marriage intact.
The actor, who worked with Karan on the dance reality show Nach Baliye, responded by saying that he has been abusing her for a long time but that she has remained silent. Nisha stated that she no longer wanted to be the wife who stayed quiet in the marriage, which is why she requested the help of the police this time.