In Indigo, BTS' RM expresses his emotions through ten melodic melodies. 
Rapper, singer, and record producer RM is from South Korea. In the South Korean boy band BTS, he is the band's frontman. RM released his debut solo mixtape, RM, in 2015. His second mixtape, titled Mono, was published in 2018, and it quickly became the highest-charting album by a Korean soloist in the history of the US Billboard 200. Additionally, he has worked with musicians including Wale, Younha, Warren G, Gaeko, Krizz Kaliko, MFBTY, Fall Out Boy, Primary, Lil Nas X, Erykah Badu, and Anderson. Paak
In regards to RM and the brand new album
RM is a talented musician, producer, rapper, and songwriter who continues to impress with the release of his debut solo album and its title track music video, "Wild Flower" (with Choi Youjeen), on December 2. All of the album's tracks are reviewed below.
Yun (feat. Erykah Badu)
Yun, the album's first tune, features American singer-songwriter, record producer, and actress Erykah Badu. Her early success with the R&B, soul, and hip hop influenced album Baduizm (1997) catapulted her to the forefront of the neo soul trend and earned her the title "Queen of Neo Soul" from the music press. The song is about how RM misses the unfiltered version of himself he had as a kid but gradually lost as he gained fame. The tune is lovely and uplifting, with a lot of heart.
Image of a Still Life (feat. Anderson .Paak)
Anderson.Paak is a multi-talented American artist who also plays the drums, guitar, and piano. His first mixtape, O.B.E. Vol. 1, was released in 2012, and Venice followed in 2014. The song has a catchy melody and an R&B sound. Although time flies quickly and they continue to develop and mature, the song encourages them to take pleasure in the slower moments. A genuine human being, not merely a "trendsetter" or "accomplishment," is something else they stress. Sincerity is of the utmost importance.
All Day (Feat. Tablo)
To RM and his followers, this song holds special meaning since Epik High, of which Tablo is a member, served as a motivation for him to begin his career. Hip hop musician, songwriter, composer, and record producer Tablo is from Korea and Canada. Tablo is the founder and head of the music label HIGHGRND (High Ground), which is most known for signing the bands Hyukoh and The Black Skirts. The song seems to be an inside glimpse into his headspace as a musician, where everything is the same and everyone is afraid to be themselves in favour of conforming to an algorithm rather than discovering their own unique shade of colour.
Forg tful (feat. Kim Sawol)
This song serves as a sobering caution to appreciate the little things in life rather than focusing on the big accomplishments that will eventually gather dust anyhow. As RM becomes lost in the glittery world of fame and acclaim, he forgets about all the basic yet lovely things in his life and offers questions and sorrowful lines about it. Kim Sawol adds her own experiences as she reminisces about her youth.
Closer (feat. Paul Blanco, Mahalia)
This song features Paul Blanco and Mahalia, and it seems like a desperate plea to their authentic selves to hang on to them while they pursue fame. For some reason, RM can't get to sleep without first addressing his authentic self and the disturbing ideas that haunt him. Paul Blanco's actual self is with another individual, his sweetheart, and he calls her out so that he doesn't forget who he is.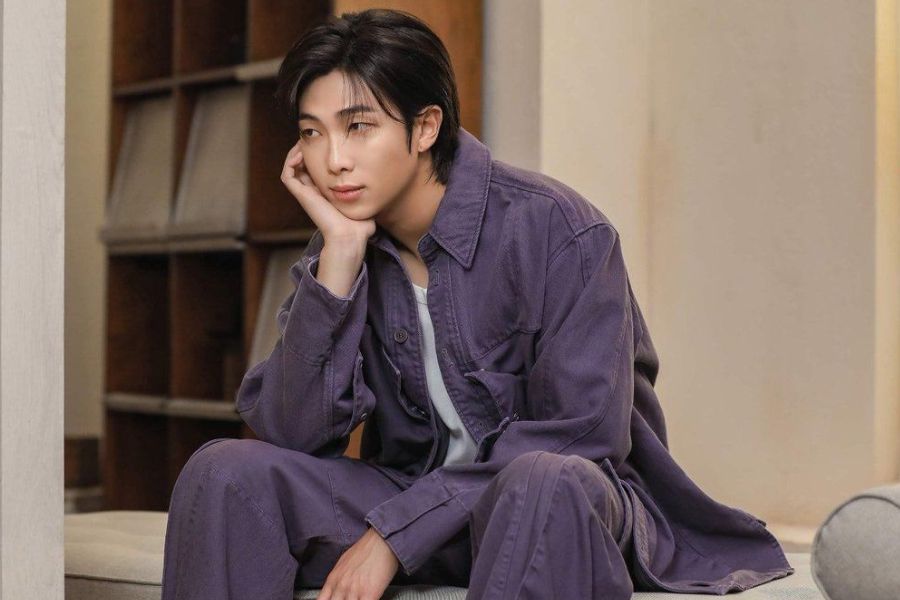 Change pt.2
One of just two tracks featuring RM alone. While RM is relieved that a poisonous individual is no longer a part of his life, he finds it difficult to adjust to the new normal. All the shifting in his social circle, career, and other life spheres is evidence of it, he says. It's evidence that he has changed as a person.
Lonely
By listening to this song, you may get a glimpse of RM's honest feelings about being alone in a crowded setting. Even though he's one of the most famous artists in the world, RM often feels alone, like he's out in the middle of a vast, unknown ocean. Despite his independence, he longs for the company of a loved one, and he laments the loss of his hometown and the person who most strongly reminds him of his roots.
Hectic (feat. Colde)
Together, RM and Colde have created an epic work in which they express their exhaustion with the same routine of the previous decade or so and their need for a supportive companion. They're looking for a way to get away from the chaos of city life.
Song Title: Wild Flower (with Choi Youjeen)
RM discussed the development as an artist and as a person that occurred during his twenties, including the times when he chose to go against his own beliefs. As he nears the end of his twenties, he relives the good and bad times that have shaped who he is. Choi Youjeen's seductive voice enhances the track.
No.2 (Feat. Park Ji Yoon)
Beautiful phrases are used to express affection and encourage the recipient in this letter. The touching tune is like receiving a warm embrace from a friend or loved one, and it will change the way you look at the world. It's the perfect way to close out an album, leaving you feeling uplifted.