BTS on The Tonight Show Starring Jimmy Fallon: K-pop group reveals they've never met Ed Sheeran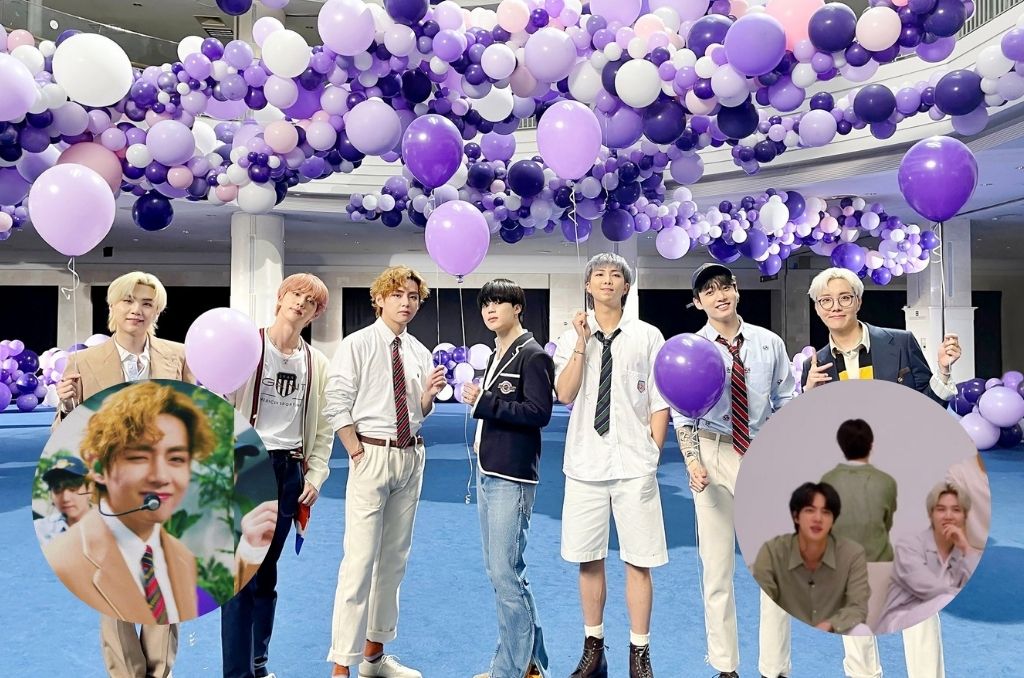 BTS kicks up a two-night run on Tuesday's "Tonight Show Starring Jimmy Fallon."
On Tuesday, July 13, the two-night musical festival begins. On the first night, the K-pop superstar has performed "Permission To Dance" for the first time in the United States and chat with the late-night host about everything that's new with BTS.
BTS reveals that they have never met Ed Sheeran.
Despite collaborating with British musician Ed Sheeran on two projects, including their latest single Permission To Dance, BTS has stated that they have never met him. The Korean boy band RM, Jin, Suga, J-Hope, Jimin, V, and Jungkook made an appearance on Jimmy Fallon's show The Tonight Show.
When Jimmy Fallon inquired about BTS's meeting with Ed Sheeran, RM responded, "PTD is a song that will make everyone's heart beat faster and make them want to dance again. This is a present from one of our friends, Ed Sheeran… Ed has my respect and a lot of love. We also have a Permission to Dance challenge with YouTube shorts planned, so stay tuned for more information. Let's get started, PTD… We can't believe we've never met him. This is his second assignment with us, although we have yet to meet him."
BTS's RM Explains Why They Almost Named Their Fandom "Bell" Rather Than "ARMY"
BTS was asked about the myth that ARMYs were intended to be called "Bells" in an interview on The Tonight Show Starring Jimmy Fallon.
It was promptly affirmed by the members. "Yes. That is correct." RM revealed that the term "Bell" is derived from the Korean word "bang wool," which sounds similar to the band's name "Bangtan." Although RM did not mention the individual, he did say that the idea came up while they were deciding on a fandom name. J-Hope then imitated how they would have addressed their fans, exclaiming, "Hi Bell!"
RM detailed how it was meant to play out in concert after hearing that. Inside the venue, their supporters would bring bells and ring them to create a noise. RM expressed his gladness that the name "Bell" was not selected.
BTS Jimin Reveals The Stage Names He Almost Used—And Why He Refused To Use Them
K-pop stars might go by their real names or a stage name that is completely different. Jimin from BTS almost had a different name! Jimin is his real name and stage name, as ARMYs are well aware. Jimin was questioned if he genuinely contemplated the name "Baby J" before his debut in a new interview on Jimmy Fallon's The Tonight Show.
Jimin confirmed that one of the stage names he was considering was Baby J. But that wasn't all; he was also thinking of "Baby G!" "So I had both 'Baby J' and 'Baby G' as options," he explained. The major reason Jimin chose his true name was because he thought "Baby J" sounded "very odd." His members, notably RM, couldn't stop giggling when he responded! After hearing Jimin's explanation, Jimmy Fallon remarked that if he wanted to, he could name him "Jimin Fallon." Jimin joked that he'd make sure to use it again in the future!
J-Hope of BTS was asked if he was the most fashionable member, and he totally agreed
BTS is a group comprised entirely of fashion icons! J-Hope is known among the members for his natural sense of style, which is frequently applauded by fans. He knows which tops and bottoms work well together whenever he goes for a walk. J-Hope was questioned when he agrees that he is the group's most stylish member in a new interview on The Tonight Show Starring Jimmy Fallon. The crowd erupted in laughter at the question, and J-Hope agreed completely! "Absolutely," he exclaimed. Yeah!" He pointed to his current clothing, which consisted of a basic white shirt and a cream bomber jacket. He was well aware that he looked to be in good shape!
V sleeps with his eyes open.
Its kinda wired to listen to that is really some who can sleep with open eyes. But in the case of BTS V anything happens. Out Miscivious Boys taehyung reveals that he can sleep while his eyes are open for real.
BTS Jungkook Cuteness Steal the show
we all know about our cute bunny Jungkook, His cuteness throughout the show steals the show, while it's about Jimin jokes, RM's addressing the army as a bell. we never get over his expression. And yes about his look, he looking damn classy and his tattoos damn.
Jimin cringes when he sees his debut picture and turned around
Jimmy then showed them a photo from their previous show, which was eight years ago. Jimin then turned away from the camera. He then asked them what they think about themselves when they gaze in the mirror. "We appear to be very young," Suga stated. "We feel like we've grown a lot," V said. "We turned out good," Jungkook said, and RM added, "Actually, we think we got handsome."
BTS Performs "Permission to Dance" on "Fallon" and Shows Off Their Best Moves.
BTS appears for a remote interview with Jimmy Fallon on Tuesday's program. BTS will play their current single "Butter," which has remained at No. 1 on Billboard's Hot 100 Chart for the previous six weeks, the night following, on Wednesday, July 14. BTS also played their hit single Permission To Dance, which is currently No. 1 on the Billboard charts. An overhead raft of white and purple balloons filled the stage area, which was an empty mall.