BTS Jimin Tops The Brand Reputation Rankings of Individual Kpop Boy Group Member for June 2021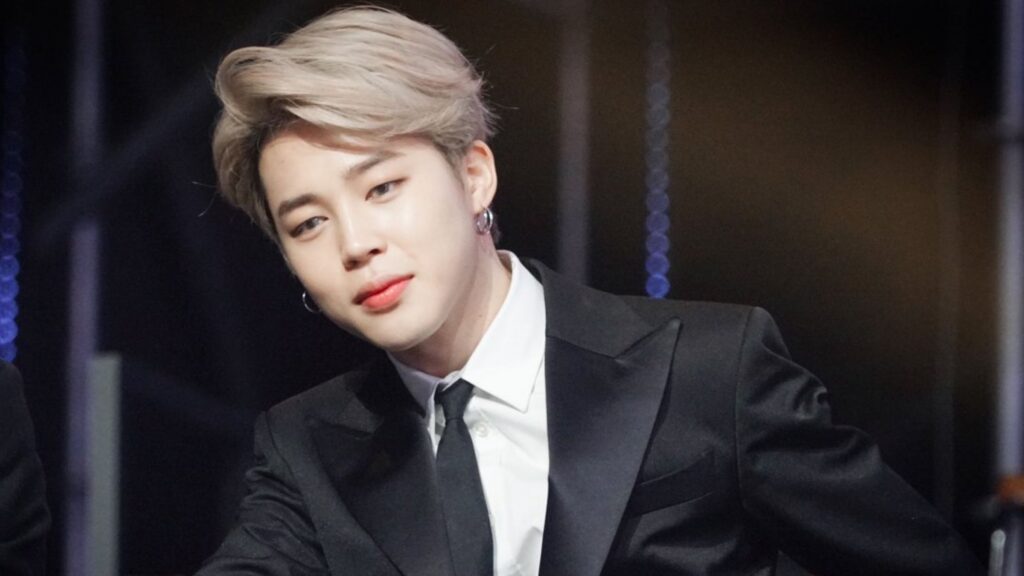 The Korean Business Research Institute revealed their monthly rankings of the most popular Kpop boy group members on June 19. BTS Jimin becomes the most popular idol and tops the brand reputation rankings of individual K-pop boy group members for the 30th consecutive month of June 2021.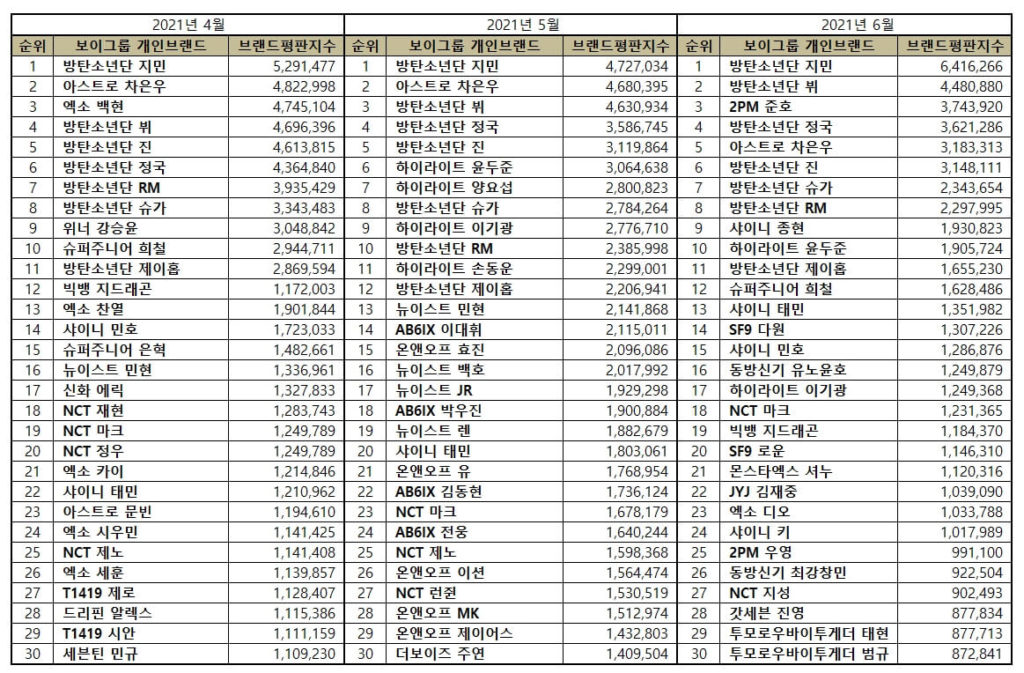 Park Jimin takes the top spot, breaking his own record as the first and only idol to hold the top slot for 30 months in a row and 32 months overall. BTS V came in second, with Junho of 2PM coming in third. BTS Jungkook remains in fourth place, while ASTRO Cha Eun drops to fifth place from the previous month.
Furthermore, "Butter," "ARMY," and "fan meeting" are the top-ranking keywords associated with BTS Jimin. "Delightful," "excited," and "perform" are the top-ranking related terms. In addition, BTS Jimin has an 81.07 percent good reaction on the positive-negative scale.
For the past 30 months and 32 months, BTS Jimin has topped the Brand Reputation Rankings of Individual Boy Group Member. Park Ji-min, best known as Jimin, is a singer, composer, and dancer from South Korea. He made his debut as a member of the South Korean boy band BTS in 2013, under the Big Hit Entertainment record company. Jimin of BTS is one of the loveliest and most kind-hearted idols. He is without a doubt one of K-most Pop's well-known figures.
In his relationships with his members and ARMYs, however, he has always been sincere. He's always been like this, even before his debut, which should come as no surprise.