BTS J-Hope shares his amazing Rapping Style struggling Experience with Rolling Stone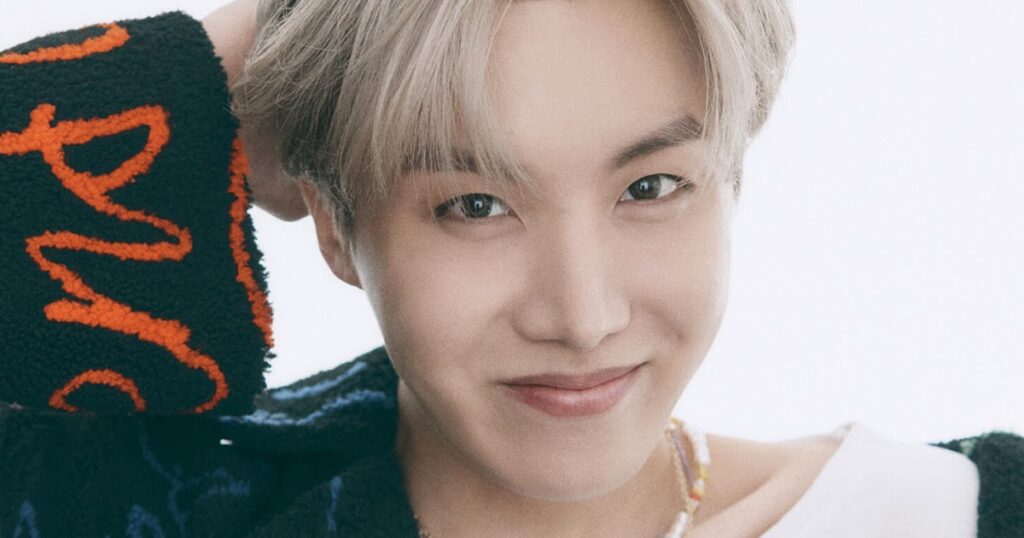 BTS' J-Hope: 'Rolling Stone' Digital Cover Story – Rolling Stone
J-Hope, the group's 27-year-old rapper, actor, songwriter, and producer, embodies the group's mix of intrinsic goodness and overwhelming creativity, as shown by his dimpled face, warm demeanor, and fierce stage presence. J-Hope discussed the group's early days, his musical future, and more in each of Rolling Stone's breakthrough interviews with one of the seven members of BTS. Wearing an olive coat over a crisp white T-shirt, he talked from a studio space at the Seoul headquarters of the group's label, HYBE's Big Hit Music. In comparison to his endlessly buoyant TV interviews, his vitality was reduced, but his high-watt smile was never far away.
Did you wake up and come straight here, or did you have time to do something else this morning?
I had to use the restroom! [Laughter]
So, what have you learned about yourself during this pandemic year?
It was a chance to realize how valuable our everyday lives were. I had to consider how my life could proceed and how I could remain peaceful and focused even through these challenging circumstances. It was a time when I had a lot of self-reflection.
And what did you take away from your remembrances?
The takeaway is that I must do what I do best. Time passes, and life moves on, and all we can do is keep making music and performing. I simply felt compelled to create music that would bring comfort and hope to others. We're all humans like everyone else, you know. As a result, we have the same sentiments as everybody else. So we just wanted to make music and offer performances that other people could relate to and that could give them power.
You've revealed in some of your songs that there is also a sorrow beneath the grin that everybody likes. How do you strike a balance between the positivity you project to the world and the more complex feelings you can feel in real life?
Things aren't the same as they used to be. I just try to be true to myself. That seems to be the most relaxed for me. Everyone has, you know, more facets of them from what they reveal. Of course, as an artist, I am encumbered and under scrutiny. I just recognize them for what they are. I'm just trying to convey that I'm going to conquer these challenges.
I believe that expressing such feelings provides me with some comfort. We've been engaging with our fans since we first became musicians, but I think it's now becoming more normal and relaxed. We used to try to just show them the positive, the bright side of themselves. As J-Hope, I just wanted to highlight the positive aspects of our party and myself. Although, as time progresses, one cannot continue to feel the same way, so I experienced other emotions. I attempted to convey certain feelings through music or conversation in a very beautiful manner.
What you're doing reminds me of the message of the lovely song "Life Goes On."
The song was inspired by the question of what we should do during this time of the Covid pandemic. It's all about the stories we can share at this point in time. It inspired us to open up on how we were feeling amongst ourselves. As a result, I believe it is a significant album.
In 2018, you launched the mixtape Hope World, which was a significant creative accomplishment. What are your favorite memories from the process?
Looking back, I think it was very pure, naive, and lovely for me to be able to perform such music at the time. When I'm working on music right now, I get to revisit those feelings and remember, "Oh, those were the days." I believe it has had a positive impact on the songs I am currently working on. I learned a lot from the mixtape, and I believe it helped define the path I want to go as an artist and musician. I'm just thankful that so many people enjoyed my mixtape. I want to continue focusing on music and to strive to bring people a [style of] music that is exclusive to J-Hope.
"Outro: Ego" is one of those tracks. What were you saying when you did come up with that one?
As the name means, it's more about self-reflection and dwelling on who I am, my ego. It's about Jung Ho-Seok's life as a person, as well as J-life. Hope's And the point I draw from this internal contemplation is that I believe in myself and who I am, and this is my identity. And then there are the problems I've faced, and I'll continue to face them and do new things while depending on who I am.
What do you think of a second mixtape?
The goal right now is to get motivated and make good music. Nothing has been determined yet, so I'll just keep working on music. My musical style will not change drastically, but it will become more mature. In the second mixtape, I'll continue to include stories that I just want to share.
You hadn't rapped at all when you first started as a trainee. You've clearly come a long way and honed some serious skills; how did you go about learning?
I do believe I have some flaws. I always believe that I have a long way to go in terms of learning new things. I need to develop my own distinct style. But I believe I've only gotten this far because of the other members. Since I first began practicing, the whole crew was made up of rappers. Then when you walked into the kitchen, beats were falling and everyone was rapping freestyle. It was difficult to adjust at first, but I worked hard to adjust to my new surroundings. And I think those were happy days and good memories, as well as a lot of fun.
You recently launched the complete version of Hope World's "Blue Side." Was that something you have all while, or did you complete it recently?
It wasn't a finished edition at the moment, so I kept thinking about coming back and finishing it. That was still on my mind. I believe it was about two weeks or a month ago when I realized, "Oh, I want to finish this album." Like I previously said, I reflect on the feelings I felt when working on the mixtape.
What do you think about BTS's early videos, when you all had this almost tough image?
When we published "No More Dream," our music represented the struggle against racism and injustice. As a result, those ideals inevitably spilled over to the release's style and visual elements as well. You might say it was our identity and the picture we were projecting at the time. So we can't stay in that situation indefinitely. When time passes, circumstances evolve and patterns shift, and so do our musical preferences. We considered the forces surrounding us, which included, of course, our audiences. These influences influenced our own shift in musical style and ideas.
When you first started as a trainee, you were very young. What was it like growing up in BTS?
During my training, I believe life was far from ordinary. Because other guys, my parents, will do their schoolwork at school, go on field trips, and make memories as students. And, of course, I wanted this profession, my own direction, foregoing those matters. Maybe I was unlucky not to have seen those stuff, but I was chasing my dreams. And meeting the participants during our trainee days was very amazing because it's amazing how different individuals will work together to form a community. And I just want to thank those people, and I still wish I could go back to those days.
You've also mentioned several times that when you first met, there were disagreements because you all came from different cultures and had different beliefs. What were some of the biggest gaps that made it difficult in the beginning?
We were all so dissimilar from the start that it was uncomfortable. It did take some getting used to. We were living together, but we needed to ensure that we each had our own personal room. We eventually came to understand each other, and now we've been doing it for so long that we have this kind of unity, an understanding of each other that helps us to function as a team. And because each of us has different positions and things we do in music, we want to support each other in what we're doing and help each other get stronger.