Best Hindi Web Series to Watch in 2022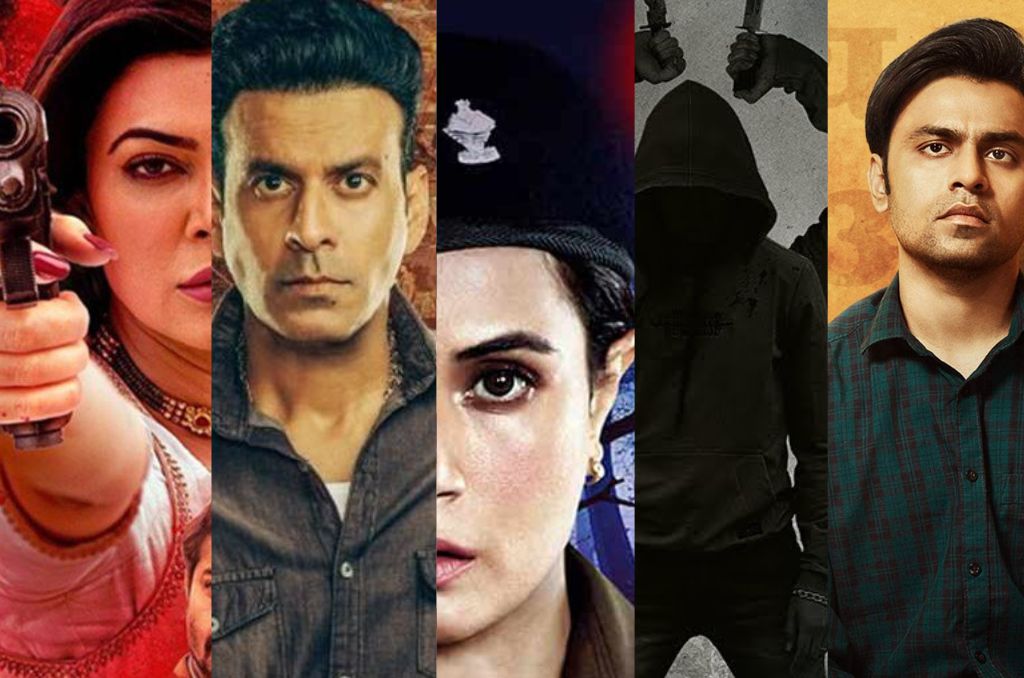 For us Indians, nothing beats binge-watching the latest and greatest Best Web Series in Hindi. And the growth in recent years has been nothing short of phenomenal. Each episode of a webseries leaves us with the idea that there must be more to come. In addition, in recent years Indian creators have produced some incredible, engaging, and captivating work that is gaining widespread attention in India.
It would appear that the designers are no longer holding back from voicing their opinions on social and other topics in an effort to educate the public. Indian web series cover the full spectrum of genres, from action to comedy to suspense to crime. Without further ado, let's go into some of the Best Web Series in Hindi that we have picked for you, all of which we are certain you will enjoy binge watching over the course of the weekend.
Here Are the Top 15 Hindi Web Series You Should Watch This Year
Family Man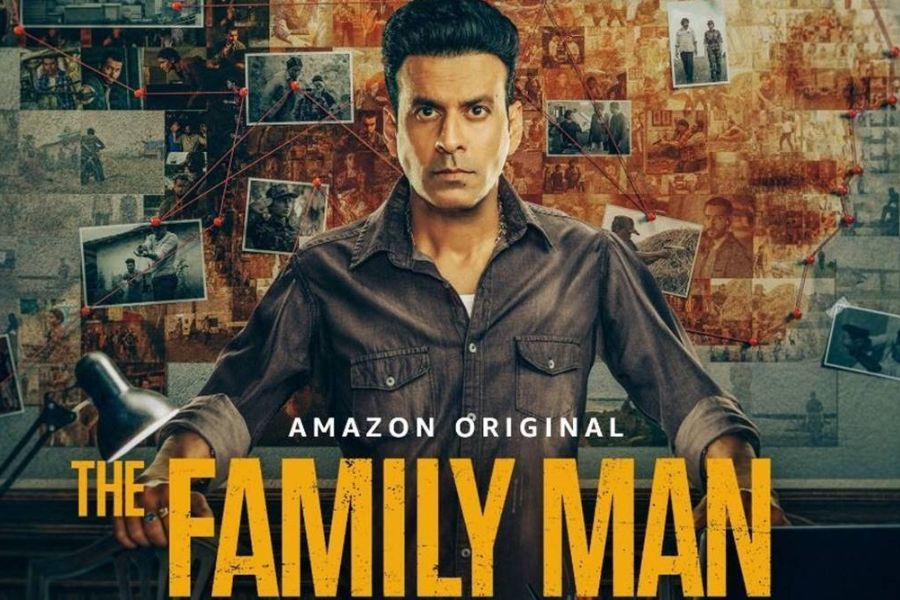 Family Man is one of the most-anticipated Hindi web series ever. The storyline isn't the only reason it's popular; the film's stellar cast of Manoj Bajpayee, Shrikant Tiwari, Samantha, Priyamani, etc. is a big reason why, too. Indian fans of the series are eagerly awaiting the release of the third installment. The show centers on a National Investigation Agency senior officer and his best friend as they go around the country catching bad guys who pose the greatest threat to society. The show focuses on the difficulties they face and gives a glimpse into the devastation their personal lives have suffered as a result of their unwavering commitment to their jobs.
Candy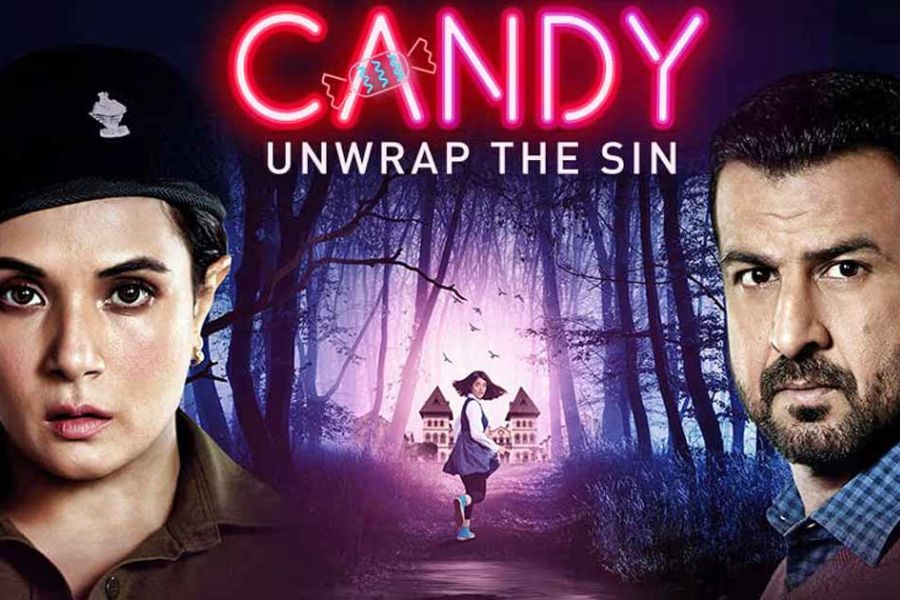 Next up on our list of top Hindi web series is Candy. The series is fictional and centers on the murder of a young student from a tiny town, thus the name does not do it justice. A young student is murdered, and DSP Ratna and her co-investigator, a mentor at the school, work together to find the truth. If you want to know what the word "candy" really means, though, you need to watch this series.
Rocket Boys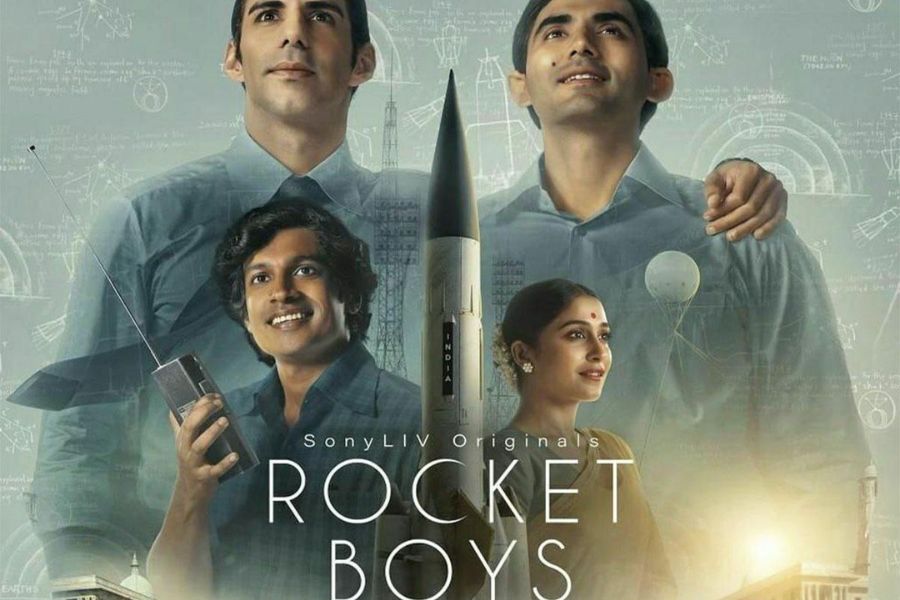 Based on the real-life stories of Homi J. Bhabha and Vikram Sarabhai, who were crucial in the early days of the Indian nuclear show and the founding of the Atomic Research Center, Rocket Boys is a compelling biographical drama. Their discoveries are essential to the plot. It also shows how they spent three critical decades constructing a modest rocket into a successfully launched rocket, one of India's great achievements that is still spoken about today.
Asur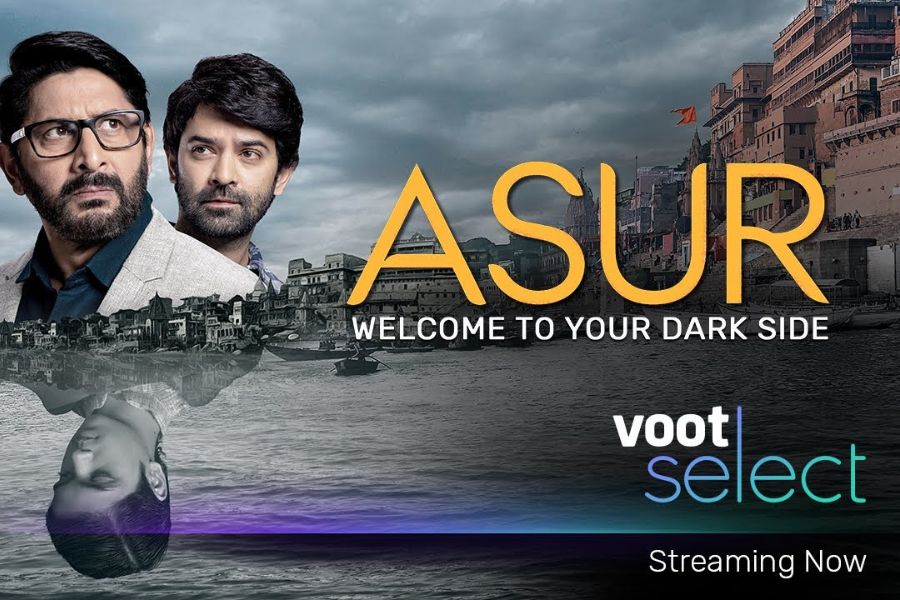 The next show on our list of the best Hindi web series is Asur. Critics and viewers alike have heaped praise on the director and storyline of Asur, a crime thriller Web Series. The protagonist is a former CBI forensic officer turned teacher who is called back to his roots to serve the Central Bureau of Investigation but soon realises he is locked in a game with a serial killer. Asur's message of good prevailing over evil ensures the series' place among the best on the internet.
Made In Heaven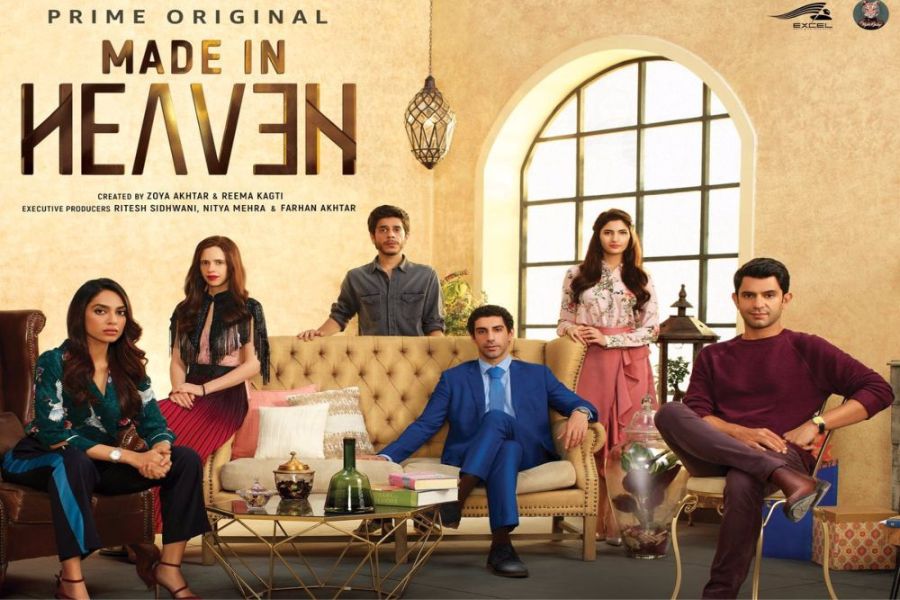 In our next Best Web Series in Hindi, we'll demonstrate that happy marriages are the result of hard work from both partners. Due to its unique take on the concept of marriage, Made in Heaven has attracted a lot of attention in recent times. As the title suggests, this series follows two wedding planners as they go on a quest to produce the Best weddings ever. However, they end up causing a lot of chaos by uncovering several secrets and falsehoods just before the wedding. It shows that saying "Yes" and "living with another person forcefully" doesn't get you anywhere, but standing up for the truth does. If you want a new perspective on marriage and other forms of commitment, you have to watch this enthralling series.
Aspirants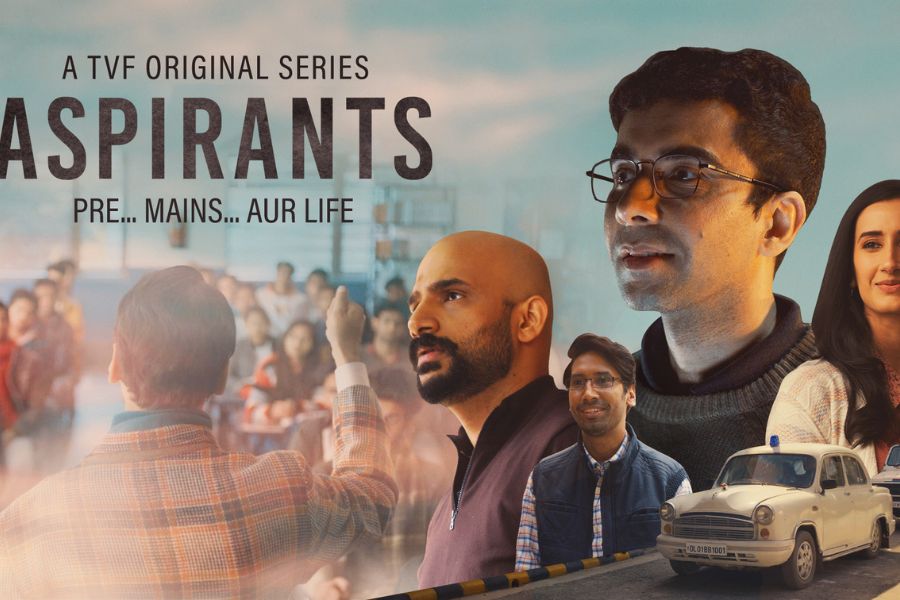 Aspirants follow the relationship and experiences of three people who are all training to become civil servants with the UNION PUBLIC SERVICE COMMISSION (UPSC). Abhilash, SK, and Guri, three of my best friends, all want to go to the best universities in the country and eventually pass the UPSC test. Meaningfully depicting the challenges and stress of being a UPSC applicant, this Top Hindi series is a must-watch. Meanwhile, they take measures to make sure their relationship holds up under pressure and, most importantly, that they reach their objective together. Aspirants In conclusion, if you like Top Hindi shows, you should watch this one.
Paatal Lok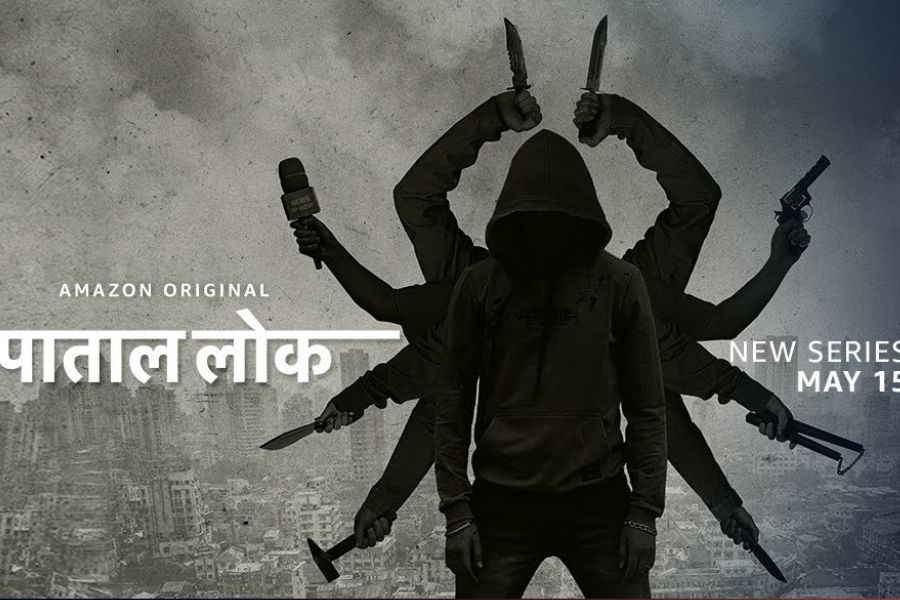 Anushka Sharma is the creator and executive producer of the Hindi criminal drama series Paatal Lok. Even in Hindi, it is among the top web series. When the series was first announced, the riveting trailer was all anybody could talk about. The acting, writing, and directing in this Best Hindi Web Series have all been recognised with several accolades. The story follows a police officer who is sent to investigate a case but ends up getting mixed up with criminals instead. But he has to figure out how to fix the problem and have justice done.
Kota Factory
The Kota Factory is the first Black and White Indian television series and a deserving winner of the Best Web Series in Hindi award. Kota Factory shows how schools can't change their approach because of a rigid set of values. A student who moves to the city for the first time and his experiences settling in serve as a metaphor for this process. It shows how challenges faced by the average person are hidden from public view. The protagonist is an aspiring IIT student from a small town who must make many sacrifices in order to achieve his aspirations, as his hometown is strongly opposed to him doing so.
Undekhi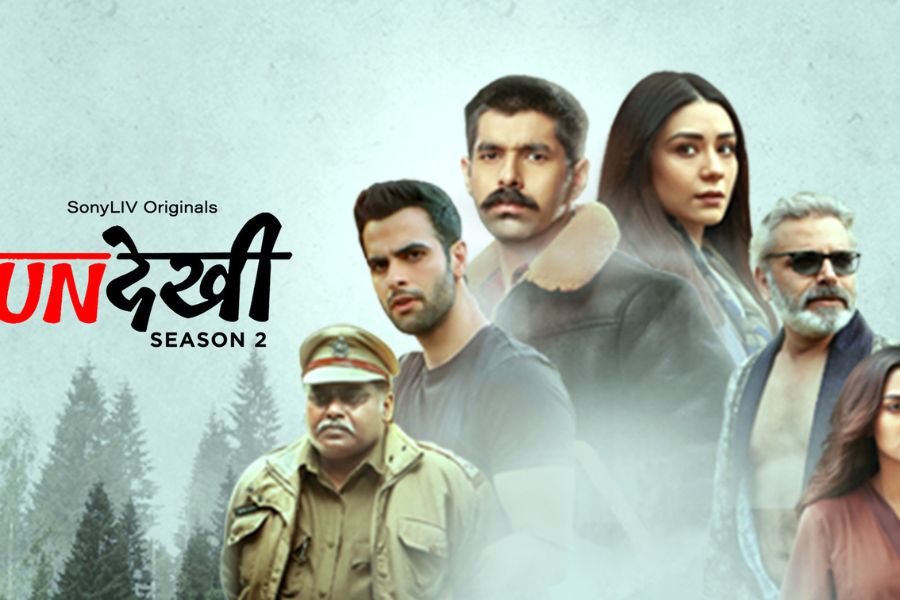 Most Indians enjoy criminal thrillers since this is a common genre on Indian television. The next best Hindi web series is Andekhi. Another criminal thriller with a Manali backdrop. The story follows an affluent, selfish, powerful, and self-centered family that would resort to any means, including criminal ones, to ensure their own survival. However, a dedicated group works on a strategy to expose their deceit. You will be on the edge of your seat during this Best Hindi Web Series.
Panchayat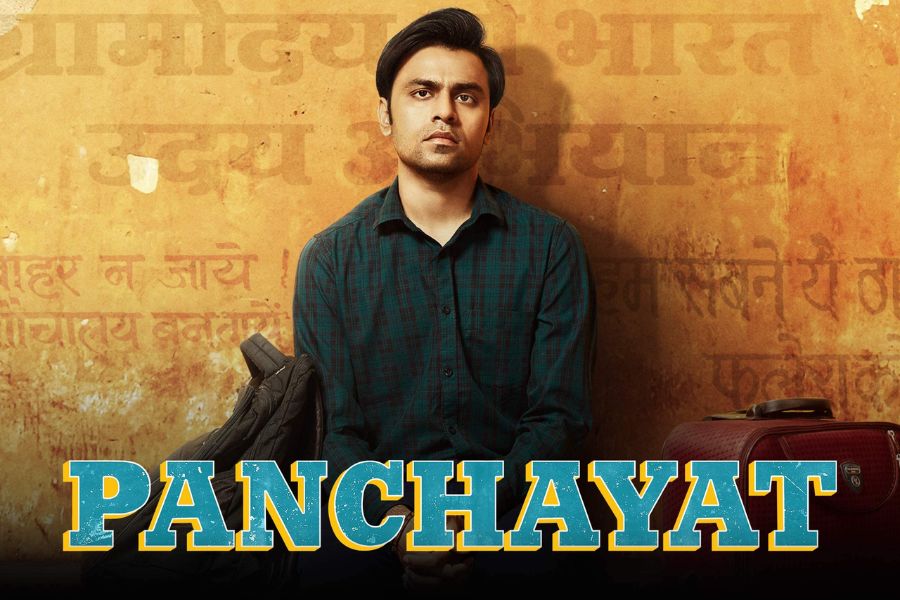 One of India's most-watched show is called Panchayat. The majority of viewers are impressed by the show's overall concept and execution. It was during the lockout when Panchayat was made available. In addition to making it stand out from the crowd, this also helps it seem more personal to the readers. Since many individuals were impacted by the lockdown, this is a good example of a series that may help others conceptualise what it was like. The story follows an engineer who, owing to a lack of better work options outside his town, takes a job as a secretary at the local Panchayat office. Panchayat is a comedy-drama, so make sure you take advantage of all the laughs it has to offer.
Aarya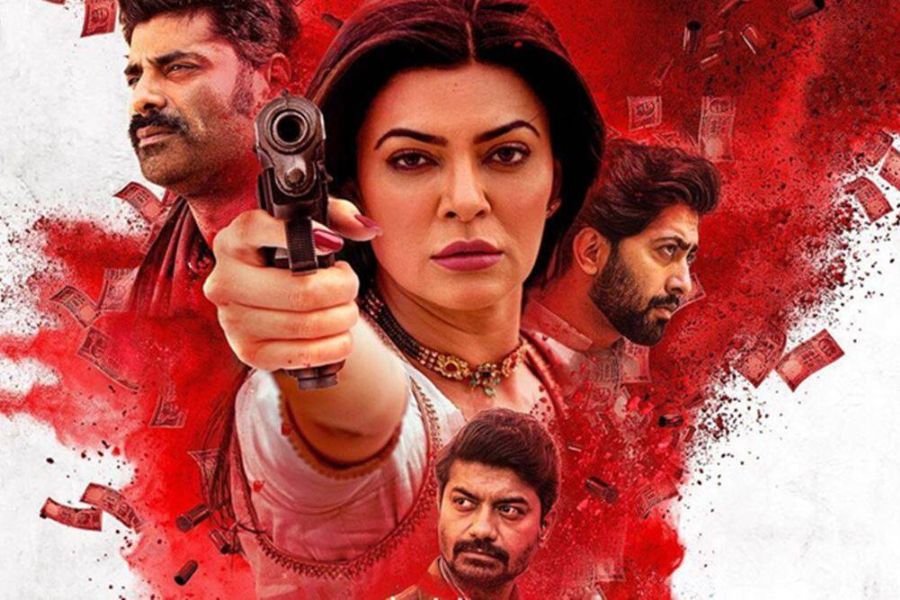 Aarya, starring the stunning Sushmita Sen, is up next. The heroine, Aarya Sareen, is happy in her role as a supportive wife and mother. However, she was unaware that her husband had connections to the underworld. Arya risks her own life to defend her children and family from her abusive husband. The story of Aarya is riveting because it follows a lady as she fights to right wrongs and, more importantly, keep her own family safe.
Sacred Games
When Anurag Kashyap is behind the camera, you can be certain that you are viewing a masterpiece. Sacred Games, directed by Anurag Kashyap is one more Kashyap production that belongs on any list of the Best Web Series in Hindi. Based on the book by Vikram Chandra, the Indian crime drama Sacred Games is now airing on Netflix. The political corruption at the centre of the story is what makes the city so violent. In the blink of an eye, a police officer learns about a violent group that he must apprehend, expose, and bring to justice in order to protect the citizens of Mumbai.
Hostel Daze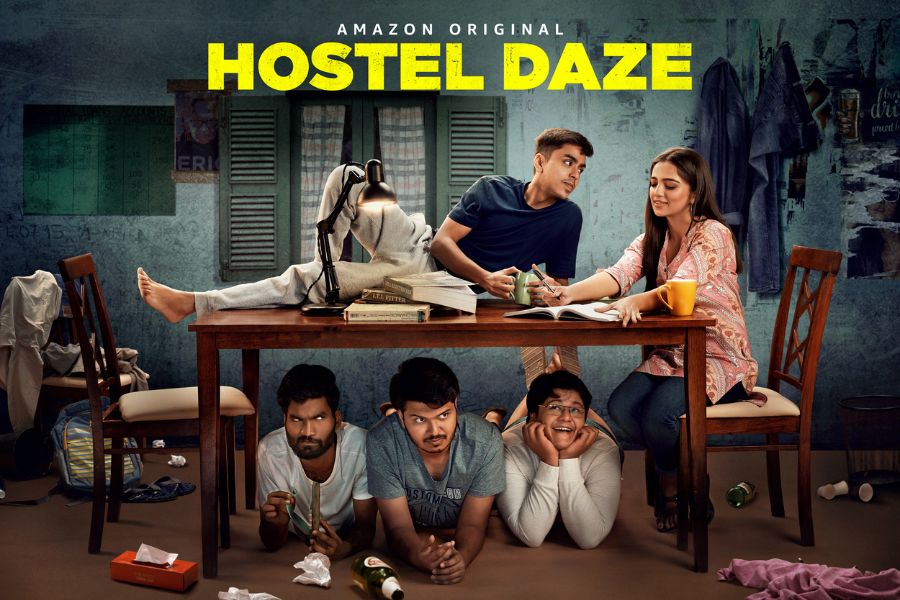 Taking the crown for Best Hindi Web Series is Hostel Daze. Everyone who has ever been at, or been a part of, a hostel will find something familiar in this series. Memories, especially those with friends, are like a fortress that keeps everything within, including late-night conversations, rumours, laughing, and tears. The story of Hostel Daze centres on four buddies who all attend the same engineering school and live in the same hostel. As time passes, their connection deepens. You should not miss this performance since it encapsulates every feeling you had while your time in college.
Bandish Bandits
Surely everyone appreciates a good musical performance. Who doesn't gush over talented performers on stage? Without a doubt, music is a unifying force. Bandish Bandits is the second series in our TopBest series in Hindi, and it's about a couple of singers who fall in love despite their different musical tastes . They also have quite different personalities, with one being a homebody and the other a party animal. You'll have fun watching this humorous Hindi show.
Delhi Crime
Delhi Crime is the best web series in Hindi and the last one on our list. The story, as one would guess from the title, centers on the Nirbhaya case, the most horrible crime ever committed in India. The offenders and their victims are shown in detail. Most of the inquiry is covered, and there are enough of juicy details to keep you on the edge of your seat. You should watch this show to learn about the shocking events that have taken place.
The most popular Hindi web series has thrived and attracted a large following. They consistently surprise us with fresh, engaging material that makes us eagerly anticipate the next installment. Have a great weekend viewing some of the best web series ever made, all available in the Hindi language. We'll be right back with more riveting discussions, so until then, happy swiping!