Bad Bunny, the world's biggest Star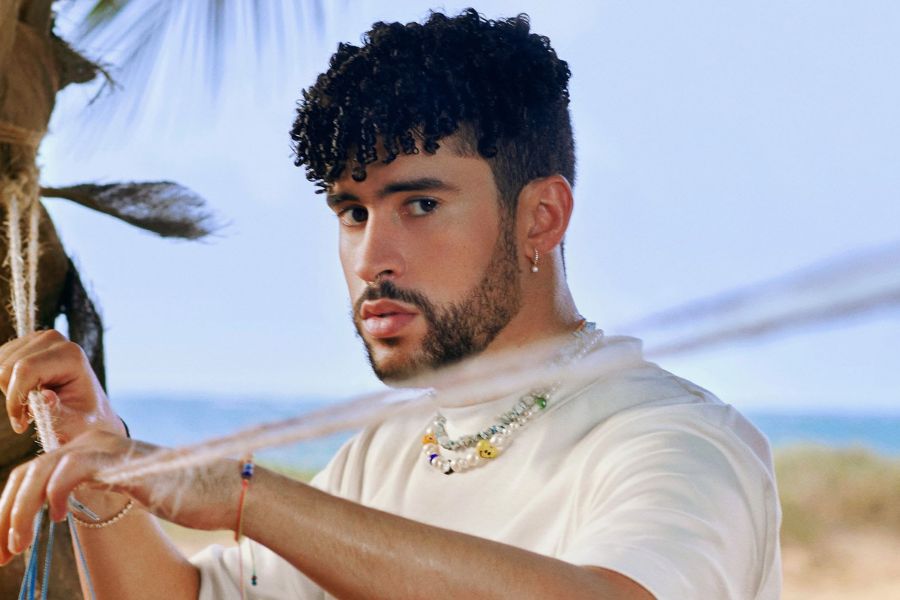 Benito Antonio Martnez Ocasio, better known by his stage name Bad Bunny, is a Puerto Rican singer-songwriter who was born on March 10, 1994, in San Juan. He is credited with popularising reggaeton and trap music. He combined rock, punk, and soul into his urban sound. A photo of him as a youngster dressed as a bunny with a sour look on his face was the inspiration for his stage name, Bad Bunny, and his early career as a singer. He started using Twitter under that handle, and it eventually stuck as he became more well-known. Bad Bunny studied audiovisual communication at the University of Puerto Rico in Arecibo. Reggaeton and trap music are the foundations of his nighttime studio sessions. 
The first is a kind of rap that is performed in Spanish and is fused with reggae, while the latter concentrates on issues that are prevalent in urban areas, such as drug use and violence, and makes use of electronic snare drums and cymbals to create an upbeat rhythm. Bad Bunny has started uploading tracks to SoundCloud, a global audio-sharing network with millions of users. Bad Bunny got recruited to the label Hear This Music in 2016 when the Puerto Rican music producer DJ Luian heard his song "Diles" ("Tell Them"). The success of "Soy Peor" ("I'm Worse") catapulted Bad Bunny into the spotlight almost instantly. 
Additional singles, both solo and in cooperation with others, were released by him in 2017. One standout track was "Sensualidad," which included Bad Bunny, J Balvin of Colombia, and Prince Royce of the Dominican Republic (born in the United States). Bad Bunny, Cardi B, and Balvin recorded a song together in 2018 called "I Like It." Bad Bunny's raps in both Spanish and English on this hit single propelled him to the top of the Billboard Hot 100 and exposed him to a bigger audience in the United States. Together with Drake, he released "Ma" ("Mine") later that year, which peaked at #5 on the Billboard Hot 100. 
Bad Bunny's star began to rise towards the end of 2018, so he put out his first studio album X 100PRE (an acronym for por sempre, which means "forever"). The album features a variety of musical styles, including pop-punk, hip-hop, electro, and dembow, among others, and includes the song "Ma" among its 15 tracks (a Jamaican musical rhythm). 
The 2019 album Oasis by Bad Bunny and Balvin is a mashup of several musical styles from Spain, Latin America, and Africa. Super Bowl XLVII's halftime act included Bad Bunny, who performed in early February of that year. Later the following month, he released YHLQMDLG, an album full of party songs that were critical and financial success. The abbreviation stands for Yo Hago lo que me da la gana, or "I do whatever I want." Once YHLQMDLG won the Grammy for best Latin pop or urban album, Bad Bunny finally had his first Grammy to call his own. 
His third solo album, El ltimo tour del mondo ("The Last World Tour"), is out in late 2020. It established history by being the highest-charting album ever released in Spanish. 
Bad Bunny's next album, "A Summer Without You" (Un Verano sin ti, 2022) was again a smashing hit, entering at No. 1. The album, like his prior efforts, included a variety of musical styles, and some of the tracks featured guest appearances from independent musicians.
Bad Bunny's Net Worth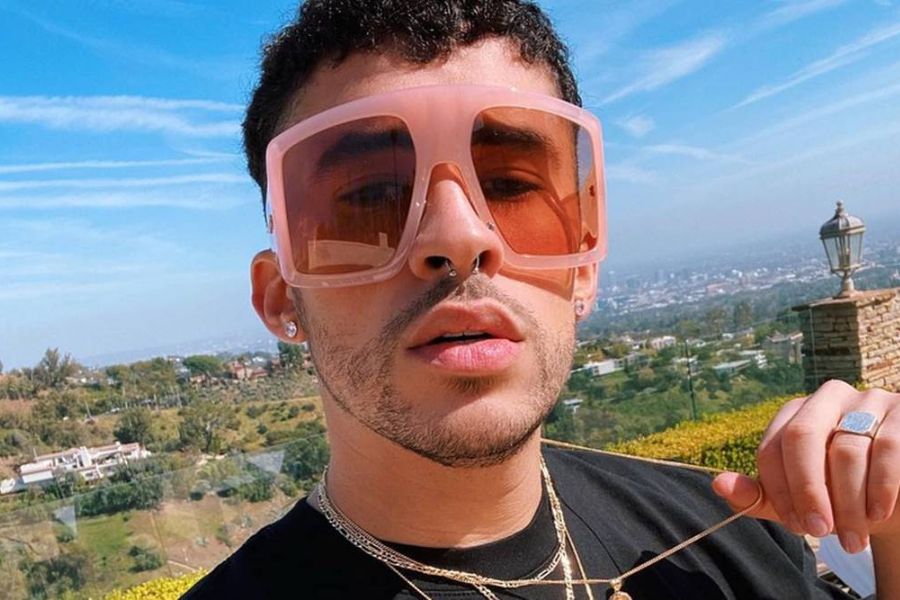 Celebrity Net Worth believes that Bad Bunny's current net worth is between $18 and $20 million, with an estimated $4 million+ in yearly pay as of 2022. Social media, album sales, tour profits, and endorsement partnerships with major companies like Foot Locker, Adidas, Beats by Dr. Dre, etc. all contribute significantly to his net worth, which has earned him the reputation as one of the forefathers of Latin trap music. The success of music streaming services like Spotify and Apple Music have been instrumental in his financial success.
He has won a Latin Grammy and is set to play at the 2020 Super Bowl Halftime Show, both of which will bring him a substantial income. Bad Bunny is also the proud owner of La Banda del Patio, his very own apparel label. When he first started making headlines in 2017, his projected net worth was $800,000. By the end of 2018, it had grown to $1.2 million, and by 2022, it had reached $20 million. The sum total of Bad Bunny's company earnings is presently unknown.
Depending on the popularity of a post, a creator on TikTok might make as much as $50,000 (not including endorsement agreements). A brand-sponsored post on Instagram might earn him up to $130,000. Without including corporate sponsorship arrangements, his average revenues per video on YouTube are close to $360,000.
About Bad Bunny Tiktok, Instagram, Twitter, and other Social Media.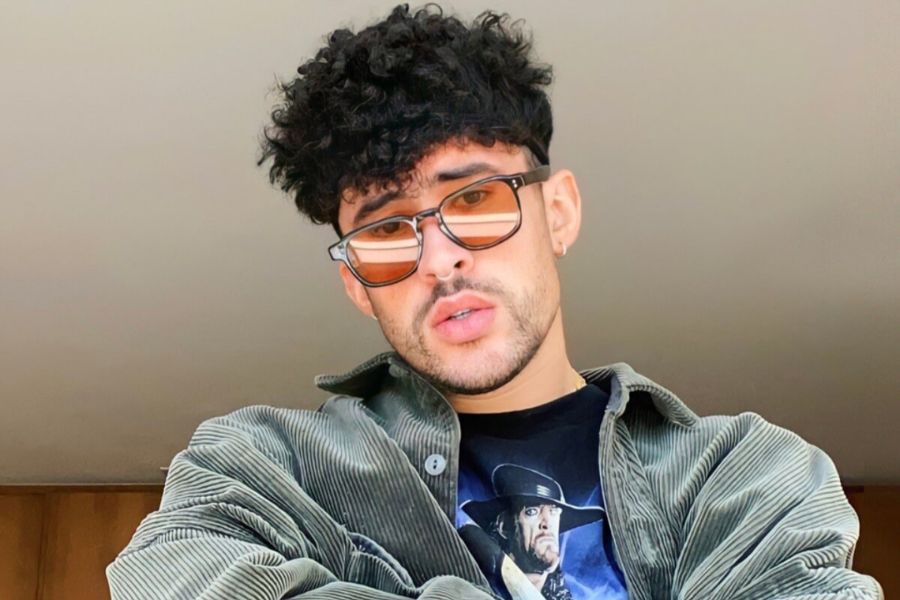 The extent of Bad Bunny's domination on social media is shown by the fact that he has over 21 million followers on TikTok, over 40 million followers on Instagram, and over 40 million subscribers on YouTube.
Bad Bunny Personal Life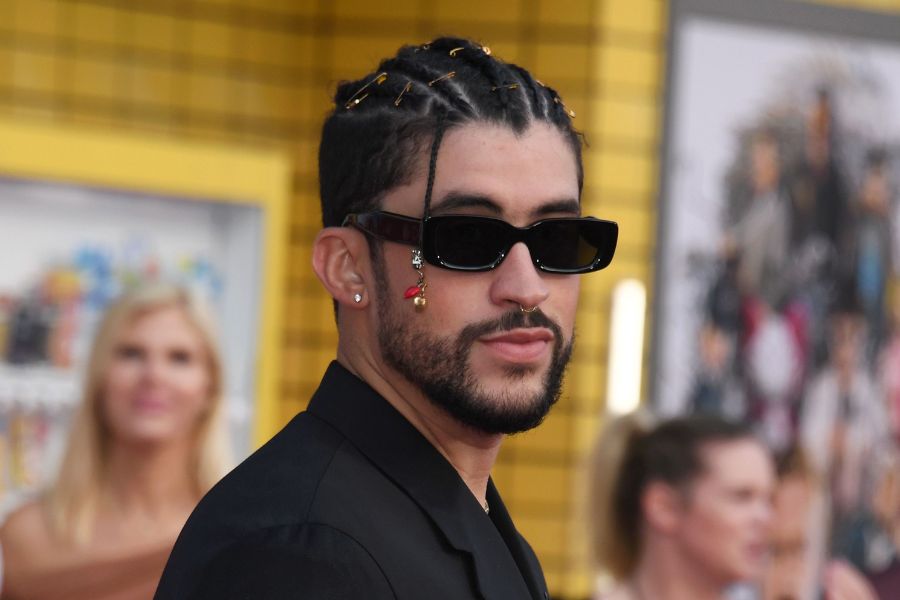 Benito Antonio Martinez Ocasio was born on March 10th, 1994 in the Almirante Sur neighborhood of the Vega Baja district of Puerto Rico. Both of his parents worked in the education system before retiring; his father, Tito Martinez, was a truck driver, while his mother, Lysaurie Ocasio, was a school teacher. Bernie and Bysael are his younger brothers, and they are his only siblings. He said that his family was always happy while he was growing up. Bad Bunny claims that ever since he was a child, he has had the ambition to be a vocalist.
He sung in the church choir until he was 13 years old, and his devout Catholic mother took him to church on a regular basis when he was a youngster. Following his departure from the choir, he began to take an interest in the musicians he heard on the radio, in particular Daddy Yankee and Héctor Lavoe.
His first solo performance, as stated in multiple interviews and on his Wikipedia page, was of Juanes' "Mala Gente" in a middle school talent contest. The rapper's stage name was inspired by a picture of him looking upset while dressed as a bunny for school. He was a bit of a wallflower in high school, but he made up funny freestyle raps that he performed for his friends. Skateboarding and pro wrestling were two other passions of his throughout his formative years. He claims that when he was younger, his mother encouraged him to pursue a career in engineering, his father encouraged him to pursue a career in baseball, and a teacher predicted that he would one day work in the fire service. Instead, he attended Arecibo, Puerto Rico's University, where he studied audiovisual communication.
In 2017, while out to dinner with his family, the rapper met Gabriela Berlingeri, a jewelry designer, and the two quickly started dating. Berlingeri helped Bad Bunny record his 2018 single "Te Guste" by performing scratch vocals for Jennifer Lopez's lines.
Before 2020, Bad Bunny and Berlingeri were keeping their romance under wraps. In May of 2020, Berlingeri shot the rapper on the cover of Rolling Stone, becoming her the first Latina to ever have that honor. The two are still together in the present day.
Bad Bunny Details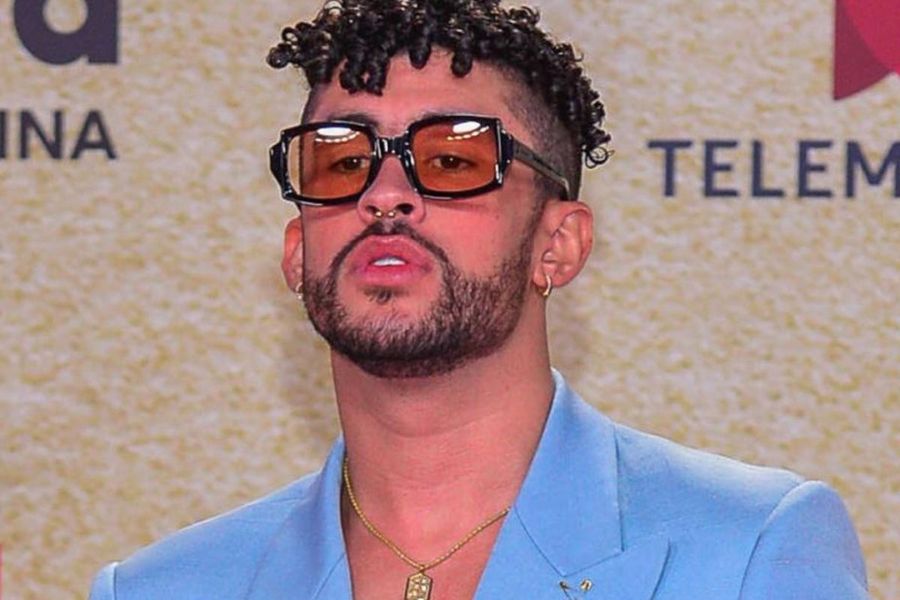 | | |
| --- | --- |
| Name | Benito Antonio Martínez Ocasio |
| Date Of Birth (Age) | March 10, 1994, 28 years old |
| Net Worth | $20 million |
| TikTok Followers | 21 million |
| YouTube Subscribers | 40 million |
| Instagram Followers | 40 million |
| Spouse/Partner | Gabriela Berlingeri |
| Nationality | Puerto Rican |
| Favorite Color | Red |
| Favorite Clothing Brand | Gucci, Adidas |
| Favorite Sport | Baseball |
| Favorite Cars | Sports Cars and Jeeps |
Bad Bunny Filmography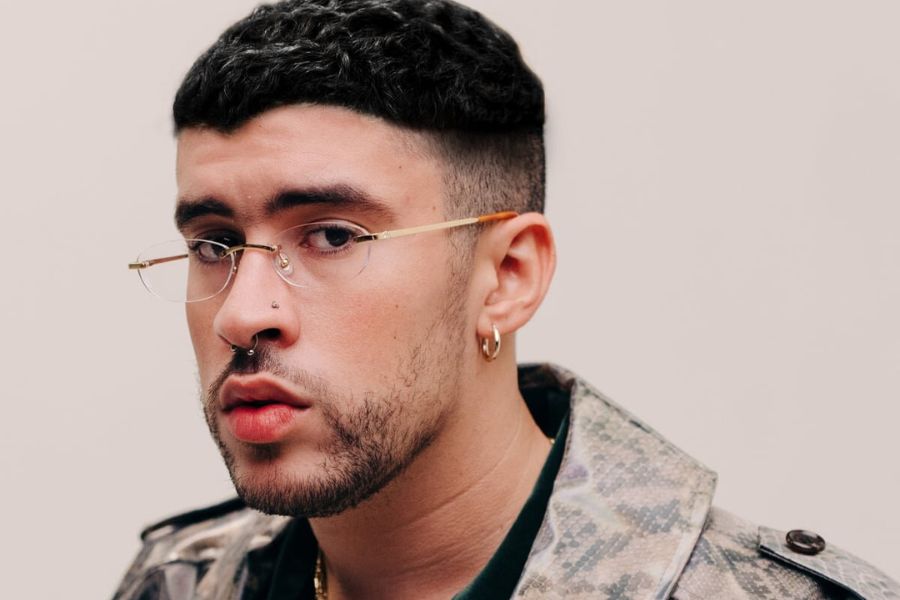 Year
Title
Role
Notes
2018
Sugar

Himself

Episode: "Bad Bunny pays it back to a deaf fan who loves to dance"

2021

Royal Rumble
Performed his song "Booker T" live on the WWE pay-per-view
WWE Raw
Several guest appearances.
Elimination Chamber
Season 46, Episode 13. Performed "La Noche de Anoche" with Rosalía and "Te Deseo Lo Mejor."
WWE pay-per-view. Brief backstage segment with wrestlers The Miz and Damian Priest.
WrestleMania 37
WWE's flagship pay-per-view. Teamed with Damian Priest in a tag team match to defeat The Miz and John Morrison.
Narcos: Mexico
Everardo Arturo "Kitty" Paez[130]
Recurring
2022
Royal Rumble
Himself
Competed in the Men's Royal Rumble match
2021
F9
Lookout
2022
Bullet Train
Wolf
2024
El Muerto
Juan-Carlos Estrada Sanchez / El Muerto
In development
Bad Bunny Solo studio albums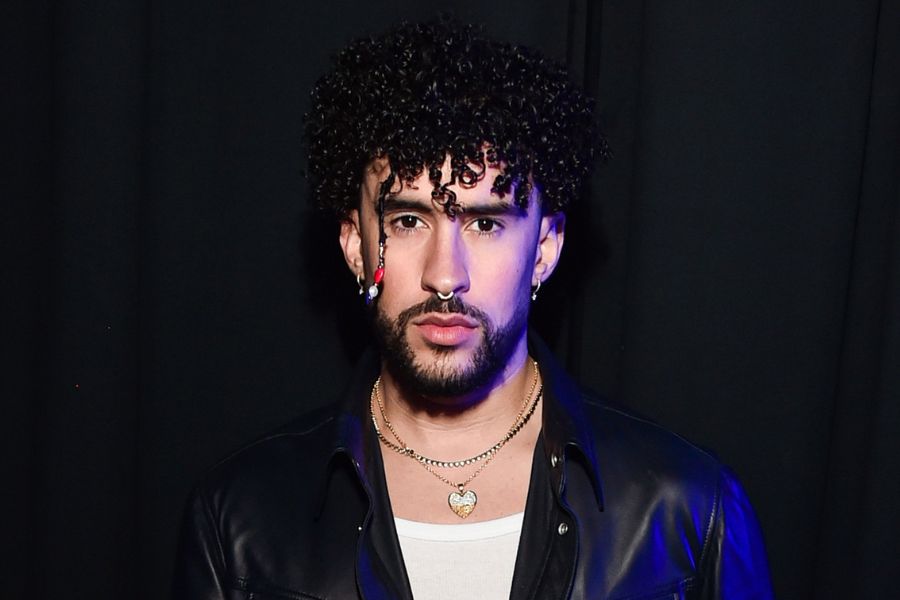 X 100pre (2018)
YHLQMDLG (2020)
El Último Tour Del Mundo (2020)
Un Verano Sin Ti (2022)
Bad Bunny Collaborative studio albums
Oasis (with J Balvin) (2019)
Bad Bunny Tours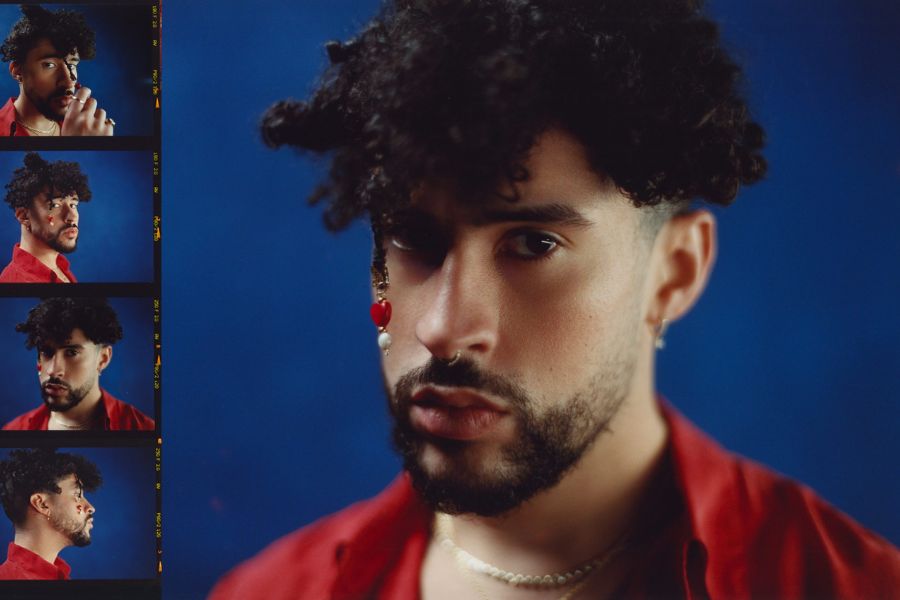 La Nueva Religión Tour (2018)
X 100Pre Tour (2019)
El Último Tour del Mundo (2022)
World's Hottest Tour (2022)