When Shah Rukh Khan Revealed He Asked his Wife Gauri to Wear Burqa and Change Her Name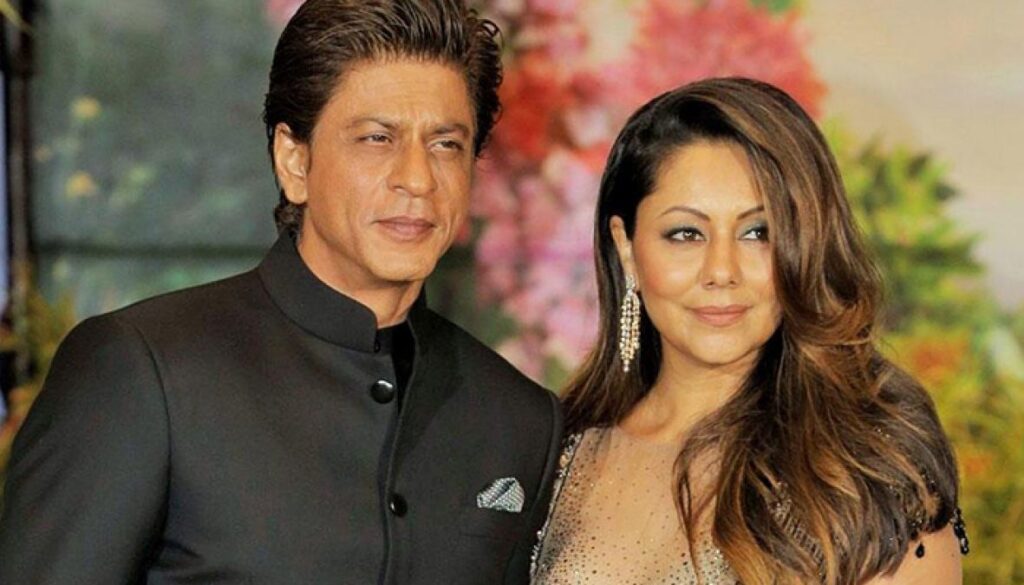 Shah Rukh Khan has earned so many things, whether it be money, respect, fame, or love. And, when it comes to the best happily married celebrity, most often a couple that comes into mind is Shah Rukh Khan and Gauri Khan. 
Everyone knows there are no hard and fast rules to fall in love because it just happens. Similarly, it has happened with Shah Rukh Khan and Gauri Khan. In today's blog, we'll discuss the incident of SRK and Gauri that SRK shared in one of his interviews. During a conversation with celebrity Farida Jalal, Shah Rukh revealed a funny incident in which he asked Gauri to change her name to 'Ayesha' and wear a 'Burqa'.
Shah Rukh recalls the incident and said that he remembers the moment when Gauri's whole family was sitting there and he reached in at 1:15 in an old-fashioned reception and he also added that he respects all of them. And they were like Hmmm…and they were talking about him that he is a Muslim boy. And they were discussing whether SRK will change Gauri's name or would she convert to Islam. All of them were talking in Punjabi, he continued. SRK said that he asked Gauri to wear Burqa and let's read the namaaz now.
He said Gauri's family was wondering that he had already changed her religion. So he told her to always wear a Burqa and Gauri will never leave home and her name will be changed to 'Ayesha' and she will be like them.
During a Koffee with Karan, Gauri also mentioned that they maintain a balance between both religions. She said that they both respect each other's religion. She also said, that if marrying a Muslim guy doesn't mean you have to become a Muslim. She added that she believes that everyone follows their religion.