Katrina Kaif and Vicky Kaushal are together, CONFIRMS actor Harsh Vardhan Kapoor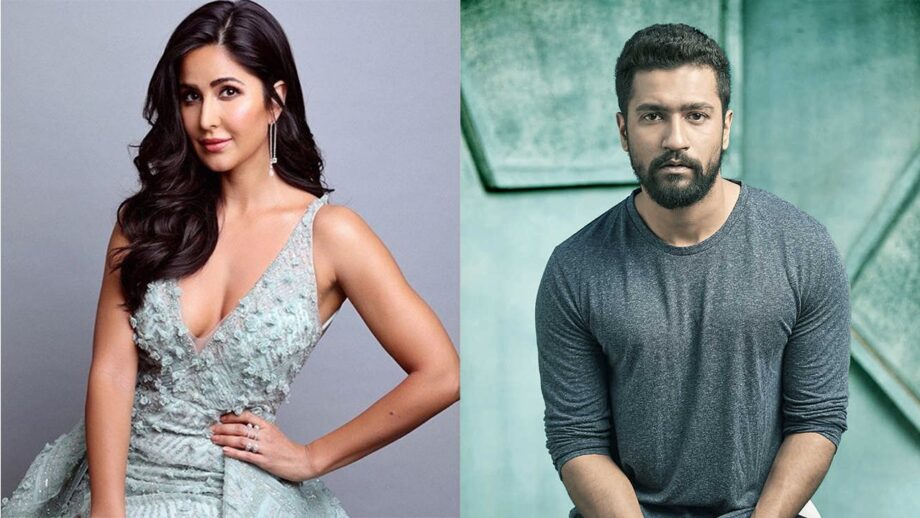 For quite some time now, rumors about Katrina Kaif and Vicky Kaushal dating have been making the rounds. Both, however, remained silent about their rumored romance. Vicky and Katrina's relationship has officially been verified by Harsh Vardhan Kapoor. He commented about Vicky and Katrina's relationship on Zoom's By Invite Only. The actor was asked to reveal one rumor about a Bollywood romance that he believes is real. "Vicky and Katrina are together, that is true," he claimed. "Am I going to get in trouble for saying this?" he added. I'm not sure. I believe they're fairly forthcoming about it."
Karan Teased Vicky by saying that Katrina wants to work with him…
We've seen several celebrities make shocking confessions on every season of Koffee With Karan. Vicky Kaushal was told by Karan on the show in December 2018 that Katrina Kaif expressed interest in working with him and that the two would look beautiful together. When he realized what was going on, he pretended to pass out.
When Vicky flitting with Katrina on stage at the award show
Vicky and Katrina were on stage together at an award show in 2019. "Why don't you find a lovely boy like Vicky Kaushal and marry him?" Vicky suggested. "The wedding season is upon us," Vicky continued, "so I figured you might want to do the same, so I thought I might ask you." Katrina pretended she didn't understand what he was saying and responded with, "What?" Vicky responded, "Mujhse Shaadi Karogi?" The same song was playing in the background while Katrina flushed and said, "Himmat Nahi hai."
When both celebrated Diwali together.
During Diwali in 2019, Katrina and Vicky were photographed together at a mutual friend's party, fueling rumors that they were dating. We were certain that something was building between them, even if they remained tight-lipped about their relationship. They appeared in TapeCast Season 2 in 2019. It was their first time in front of the camera.
Katrina arrived to support Vicky Kaushal's brother.
Katrina offered her support for Vicky Kaushal's younger brother, actor Sunny Kaushal, on January 23, 2020. Sunny's The Forgotten Army had a special screening with the complete star cast, including Vicky's brother Sunny and Sharvari. Several celebrities attended, but Katrina Kaif and Vicky Kaushal drew the most attention.
In 2020, Couple Celebrated Holi together..
In 2020, the couple was photographed at Isha Ambani's star-studded Holi party. Despite the fact that they arrived at the party separately, they were together inside the venue. Vicky was seen passionately touching Katrina's forehead in one of the inside videos, and they couldn't keep their hands off each other.
Karan teased Katrina by saying "Dekhiye inke ghar mein sab Kaushal Mangal hai."
Karan Johar indirectly confirmed Katrina and Vicky's romance on Kapil Sharma's comic chat show. The cast of 'Sooryavanshi' was on hand to promote the film. When Kapil questioned Karan about claims that he was afraid on the set of 'Bhoot Part One: The Haunted Ship' and clung to Vicky, the filmmaker apologized to Katrina right away. Akshay was surprised by Karan's act and inquired about his apology to Katrina. Karan responded with a joke, "Dekhiye inke ghar mein sab Kaushal Mangal hai."
Katrina Updated the social media post about them on Vicky's birthday..
This year, Vicky celebrated his 33rd birthday. Sunny Kaushal, the actor's brother, greeted him on Instagram with a photo of him smiling with a birthday cake. Vicky was wished by Katrina with a throwback photo of him with the Indian army jawans in Arunachal Pradesh. "Happiest birthday, Vicky Kaushal," Katrina wrote. "May you always have a smile on your face."
Vicky and Katrina both test positive for covid and recovered on April 16 and 17
Vicky had tested positive for COVID-19 on April 5, and Katrina had reported the same day that she had been confirmed as positive. Both were both able to recover on April 16 and 17.
Vicky Kaushal was photographed outside Katrina Kaif's building earlier this week. Vicky had arrived at Katrina's house at 3:30 in the afternoon and had gone by 8:30 p.m. Vicky's car was also seen leaving the building compound with Katrina's driver.