Blurr Review: Taapsee Pannu Steals the Show in This Eerie Thriller.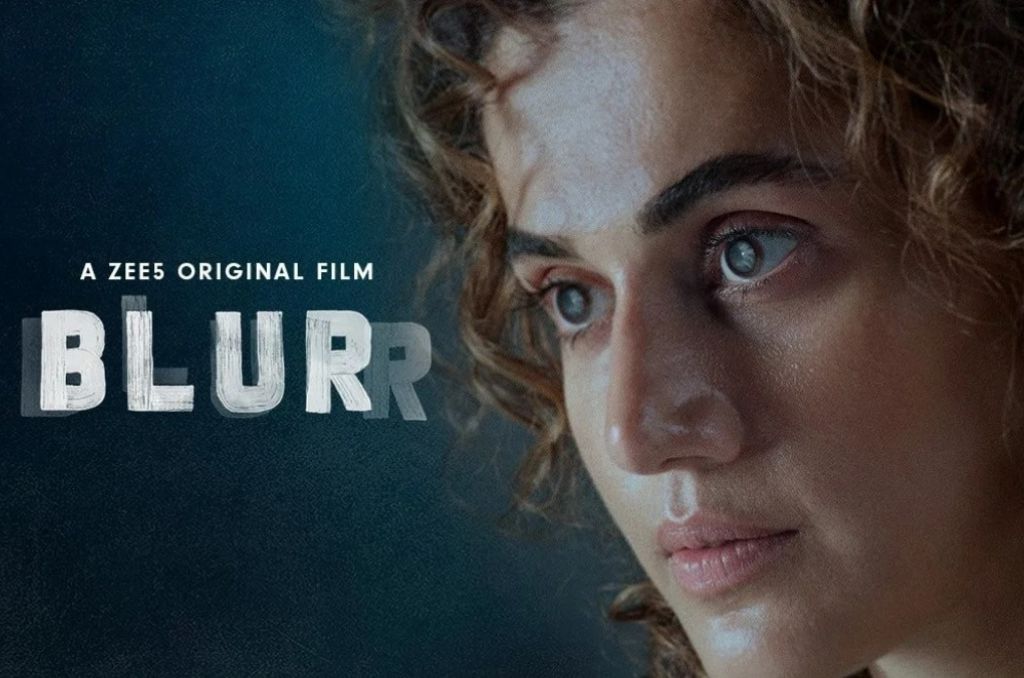 In Blurr, played by Taapsee Pannu, Gayatri investigates the suspicious murder of her vision-handicapped twin sister Gautami, and the story takes unexpected turns. Gayatri and Gautami are both losing their vision slowly but surely. Gayatri, sure that Gautami would never kill herself, sets out towards Uttarakhand from Delhi with her husband Neel (Gulshan Devaiah) to discover the truth about her sister's suicide. The story of this film revolves around the limits of the human mind.
What's all the buzz about?
Taapsee Pannu is no stranger to taking risks, so her decision to launch her career as a producer with a critically praised film from outside was a big one. Taapsee has put her heart and herself into her first producing role with Blurr, a remake of the Spanish classic Julia's Eyes. The film transports you to another dimension that stands in stark contrast to the idyllic mountain scenes you see in your Instagram feed since it is set in the state of Uttarakhand. The color scheme and film grain chosen by director and writer Ajay Bahl are fitting for the film's gloomy subject matter. Without veering too far from the plot, Ajay Bahl and Pawan Sony's ambition of exposing the inner workings of the human mind will astound you. This movie goes into great depth to show how far some people will go after they've been rejected by their peers. In the second half, the tension increases and you will be startled more than twice. The script has some good lines of dialogue and interesting sequences that will give you goosebumps. Blurr, starring Taapsee Pannu, is praised for its stunning visuals thanks to cinematographer Sudhir K. Chaudhary. Chaudhary directed Ajay Devgn's new movie, Drishyam 2, which came out not too long ago.
What's not to like?
There was room for improvement in this two-hour film. Although Manish Pradhan's editing provided for a well-written conclusion, viewers were able to guess its outcome. When the mystery has been resolved, it is seldom appreciated when the cameras remain rolling. Given the many jump scares and close-ups on the protagonists' faces throughout the film's two hours, it's hard to tell whether Blur is a dark thriller or a horror picture.