Blackpink, one of the most well-known K-Pop groups, has taken the world by storm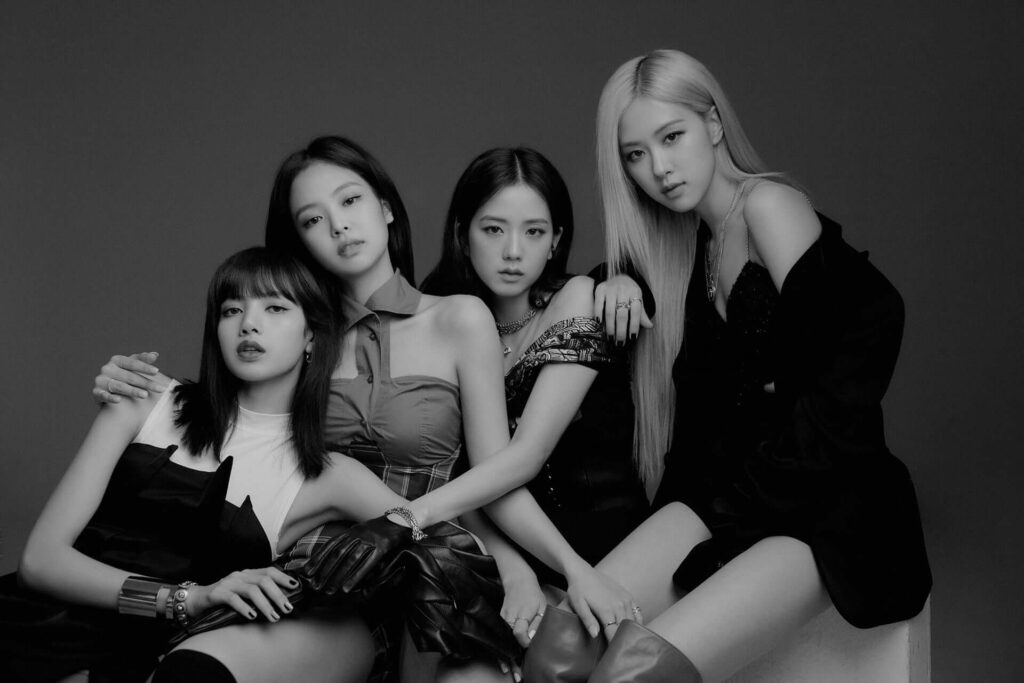 Blackpink, one of the most well-known K-Pop groups, has taken the world by storm. Jisoo, Jennie, Rosé, and Lisa have blown over admirers all over the world with their addictive songs, breathtaking visuals, and electrifying performances. With hits like "Boombayah," "Ddu-Du Ddu-Du," and "Kill This Love," Blackpink has established themselves as a powerful band. But how did they arrive where they are now? This blog will look into the history of Blackpink, from their humble origins to their meteoric journey to global superstardom. 
Blackpink was founded in 2016 by YG Entertainment, one of South Korea's largest entertainment firms. Due to their label's reputation for producing big K-Pop groups such as BIGBANG, 2NE1, and WINNER, the group was initially met with high expectations.
Their first single, "Square One," which featured the songs "Boombayah" and "Whistle," was an instant sensation, breaking records as the most viewed K-Pop debut music video on YouTube in the first 24 hours. Blackpink's distinct sound, style, and dynamic performances rapidly won them a big fan base not only in South Korea, but also throughout the international K-Pop community.
Blackpink made their US debut in 2018, performing at the Coachella music festival, being the first female K-Pop group to do so. This was a huge milestone for the group, allowing them to expose their talents to a larger audience.
As they cooperated with big Western musicians such as Dua Lipa and Lady Gaga, their popularity skyrocketed. They released their highly anticipated first full-length album, "The Album," in 2020, which topped charts around the world and became the most-streamed album by a female group on Spotify in a single day.
Blackpink is well-known for their flawless fashion sense and appealing images in addition to their musical abilities. The group has also become brand ambassadors for big companies like as Chanel, Adidas, Puma, Pepsi, Samsung, PUBG Mobile and Shopee strengthening their position as global superstars.
Blackpink's rapid development from K-Pop rookies to global icons has been nothing short of astonishing. They have won over fans all over the world with their electrifying performances, distinctive style, and unwavering dedication, and their influence on the world of music isn't going anywhere. 
Blackpink has experienced certain difficulties despite their extraordinary popularity. In the past, the band has been called out for having a limited musical output, and some of the band's supporters have voiced their opinion that they are not given sufficient opportunity to demonstrate their full ability.
However, Blackpink has continued to break records and push limits. They officially became the first K-Pop girl group to achieve one billion YouTube views for a single music video, "DDU-DU DDU-DU." The group also made history with their duet with Selena Gomez, "Ice Cream," which became their first song to debut in the Billboard Hot 100's top 20.
The success of Blackpink has also cleared the path for other K-Pop acts to attain international prominence. They have become cultural ambassadors for South Korea and have contributed to the popularity of K-Pop in general.
About Blackpink Members
Jennie Kim: Jennie was born on January 16, 1996, in South Korea. She is the main rapper and lead vocalist of Blackpink. Before debuting with Blackpink, she appeared in various music videos and commercials. Jennie is known for her fierce and confident stage presence, as well as her fashion sense.
Kim Ji-soo: Jisoo was born on January 3, 1995, in South Korea. She is the lead vocalist and visual of Blackpink. Jisoo was a trainee for five years before debuting with Blackpink, and she is known for her sweet and charming personality, as well as her beautiful visuals.
Park Chae-young (Rosé): Rosé was born on February 11, 1997, in New Zealand. She is the main vocalist and lead dancer of Blackpink. Rosé was discovered through a YG Entertainment audition in Australia, and she is known for her unique vocal tone and powerful performances.
Lalisa Manoban (Lisa): Lisa was born on March 27, 1997, in Thailand. She is the main dancer and lead rapper of Blackpink. Lisa was scouted by YG Entertainment at the age of 14 and moved to South Korea to pursue her career as a K-pop idol. She is known for her incredible dance skills and charisma on stage.
Blackpink's story is one of perseverance, hard work, and undeniable talent. The band has inspired and fascinated audiences all around the world, beginning with their more modest origins and progressing all the way to their current status as global superstars. In the K-Pop industry and beyond, there is no doubt that Blackpink will continue to break new ground by breaking new boundaries and setting new records thanks to their relentless motivation and determination.