Big Hit Music's clarification on BTS and Coldplay collaboration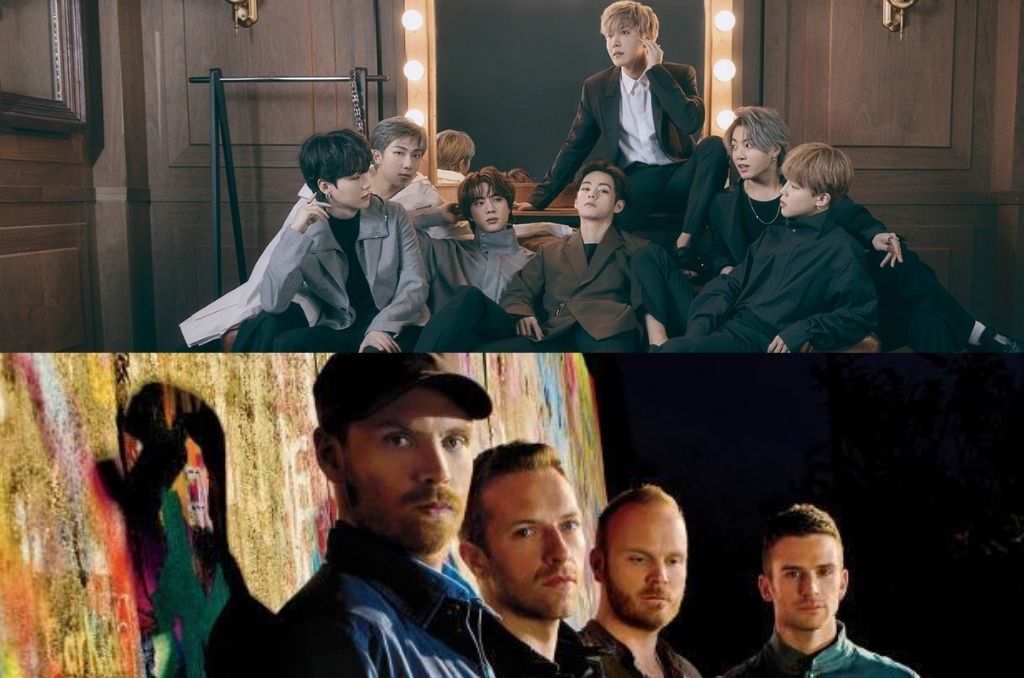 According to rumors, the most popular South Korean boyband, BTS, may collaborate with the international rock band Coldplay, which has sparked fans' interest. On Thursday, Bangtan Boys' firm Big Hit Music came out Thursday to clear the air.
According to Allkpop, Big Hit Music stated that the news of BTS and Coldplay collaborating is "difficult to confirm." Well, this piece of news will undoubtedly make you cry. ARMY was overjoyed and looking forward to the new collaboration. Following the band's cover of the song "Fix You," speculations began to circulate on social media that Coldplay's rumored future project "My Universe" including BTS was already in the works.
The rumors grew even stronger when the MatchLyric page posted lyrics to a song called "My Universe" with the artist credits "Coldplay Feat. BTS." Meanwhile, BTS and Coldplay were just announced as the first performers to be chosen for the 24-hour special 'Global Citizen Live' in 2021.
On Social Media- BIGHIT: It's Difficult to confirm but for ARMY it's confirmed
As we all army was already so excited about the collaboration news even though fan edit of BTS and Coldplay already circulated on social media. when bighit released the new about collaboration. They directly state that it's difficult but the army considered it's confirmed. it's kinda funny to see the reaction of people. hope so those happy face about collaboration news remains happy and hope so BTS collab with Coldplay.
BTS continues to rule the Billboard World Albums Charts in terms of work. The boys are present at the top of the chart, with 'Map of the Soul: 7' going back to No. 1, followed by 'BE' at No. 5, 'Love Yourself: Answer' at No. 7, 'Love Yourself: Tear' at No. 11, 'Map of the Soul: Persona' at No. 12, and finally 'Skool Luv Affair' at No. 13.