Adhipurush Director Om Raut Talks about Prabhas and Saif Ali Khan Physical Transformation for the Role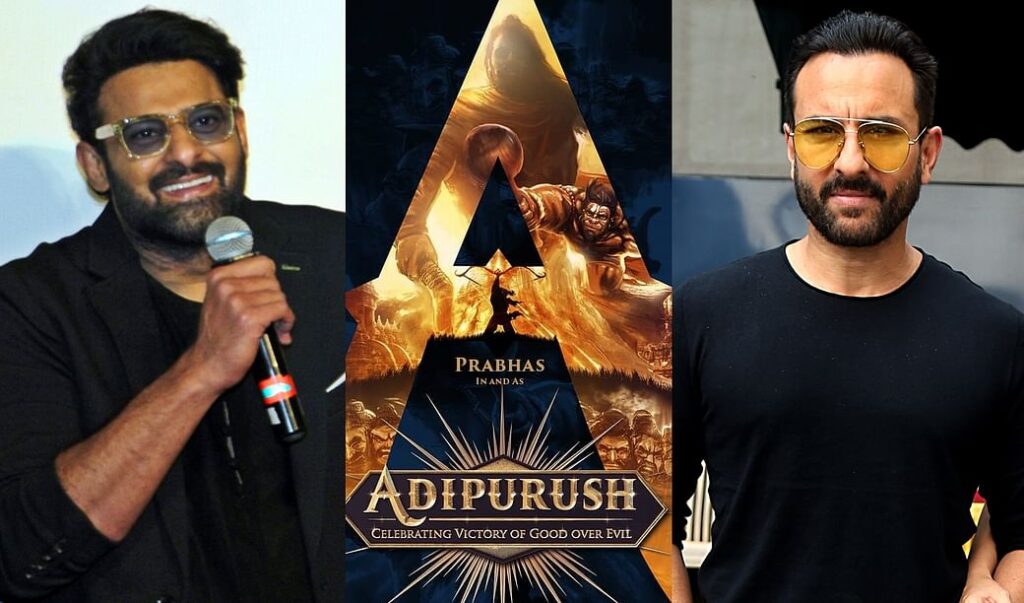 On his next pan-India blockbuster, Adipurush, director Om Raut has a lot of work pending. The film, which features Kriti Sanon, Prabhas, Sunny Singh, and Saif Ali Khan, is set to hit theatres in August of next year. Although some parts of the film have been completed, there is still a significant amount of work to be done.
Raut recently spoke about getting Prabhas and Saif onboard and how they are training for their roles. The producer, who previously directed Ajay Devgan's Tanhaji: The Unsung Warrior, announced that Saif was his first choice for the role of 'Lankesh' in his Adipurush, which he willingly accepted.
Saif and Prabhas, according to Raut, are actually concentrating on their transformations and are working extremely hard to look like their respective roles.
He was saying that there is a lot of work pending, and there has been an incredible physical transformation in Prabhas and Saif. And there are a lot of actions. Prabhas has gone through a lot of physical transformation as an actor, and he's still working on it as we shoot.
He explained COVID-19 hasn't lessened their spirits, and he said both Saif and Prabhas are doing their best to finish the film on time. "They are about a third of the way through our shoot, they wrapped principal photography last year. "Everyone is wearing masks because he strictly obeys that, and there is regular checking as well," he said. They been shooting for over 30 days and have become used to it, he said.
Many films are being based solely on the ancient Hindu text Ramayana, including Adipurush. The film was made on a large scale with a big investment, and it is regarded as among the most costly movies of 2022. Are you looking forward to this one?