Taylor Swift Releases Re-Recorded Album,'Fearless'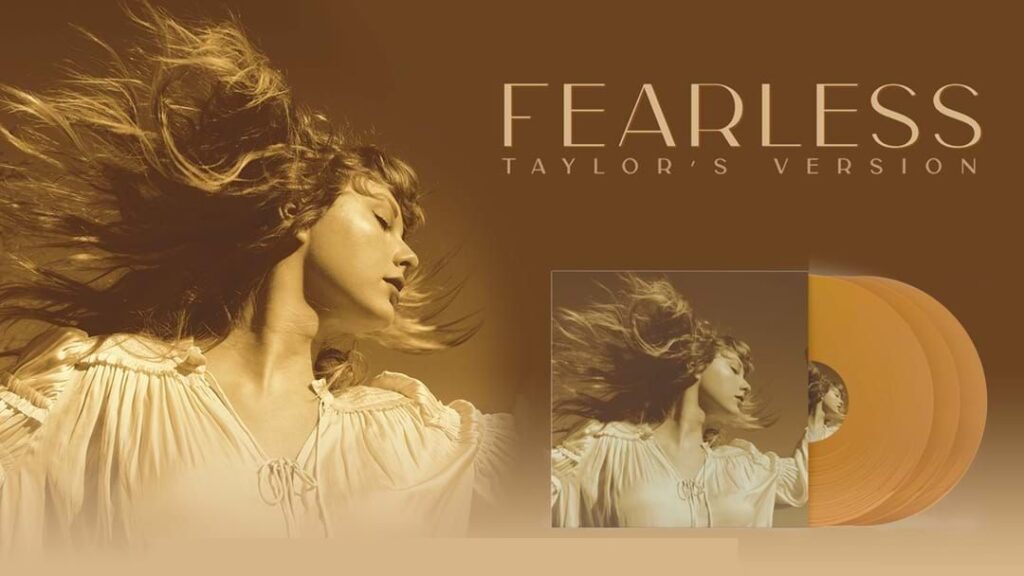 Taylor Swift informed that she is planning to re-record her first six studio albums. Two years after unable to get rights to her early albums, Taylor Swift releases re-recorded album to have complete control over her legacy.
On Thursday night, she released her re-recorded 2008 album "Fearless", this is done to gain control over her legacy. She also shared lyrics videos for all songs while releasing the song on her YouTube channel. Taylor Swift said her version of Fearless will contain 26 songs on it because she decided to include songs from the vault that will make the original Fearless album. Now she has gone back and she re-recorded those so everyone can hear songs that made the album as she said this in a video that was aired on Good Morning America when she announced the re-recording. On Thursday, she shared a snippet of her re-recorded song on several social media platforms before its release.
Taylor Swift said her version of Fearless will contain 26 songs, take a look
Swift enlisted the assistance of singers Olivia Rodrigo and Conan Gray, who posted videos of themselves dancing and singing along to Swift's "You Belong With Me" and "White Horse."
Despite being Swift's second album, Fearless is the first of her Big Machine albums to be re-recorded. Swift is the only female solo artist to have won the Grammy for album of the year three times, for the album, which features hit singles "You Belong With Me" and "Fifteen."
Swift gave fans the first taste of the new Fearless album in February when she released "Love Story (Taylor's Version)," a re-recorded version of her 2008 single "Love Story." Swift debuted her first "from the vault" album, "You All Over Me," with country singer Maren Morris, just last month. Swift also launched another vault single, "Mr. Perfectly Fine," earlier this week. Keith Urban also collaborates with the singer on "That's When" and sings harmonies on "We Were Happy."
In 2019, the singer announced that she will record her songbook that includes Taylor Swift (2006), Fearless (2008), Speak Now (2010), Red (2012), 1989 (2014)  and to counter the controversial $300 million contract between cooter Braun and Big Machine Label Group founder Scott Borchetta.
Swift released two new albums, Folklore and Evermore, in addition to rerecording her masters. She was the first female solo artist to win the album of the year three times at the 63rd Grammy Awards, for Folklore.